Are you looking for summer job where you can make a meaningful difference? Do you enjoy being part of a team and working toward a common goal?
Are you searching for a summer job that will build your resume with skills employers are looking for, like creativity, leadership, communication, and problem solving?
Do you enjoy being outside and working with children?
Spend the summer at Camp Deerhorn, one of the premier summer camps in the nation, surrounded by incredible friends who quickly become family.
Camp Deerhorn, where you can
Grow…Lead…Inspire…Belong
"I honestly refer to camp almost every day, both at work and in my personal life. It's crazy what I've learned from my years at Deerhorn and I know I would not be where I am today if it weren't for camp."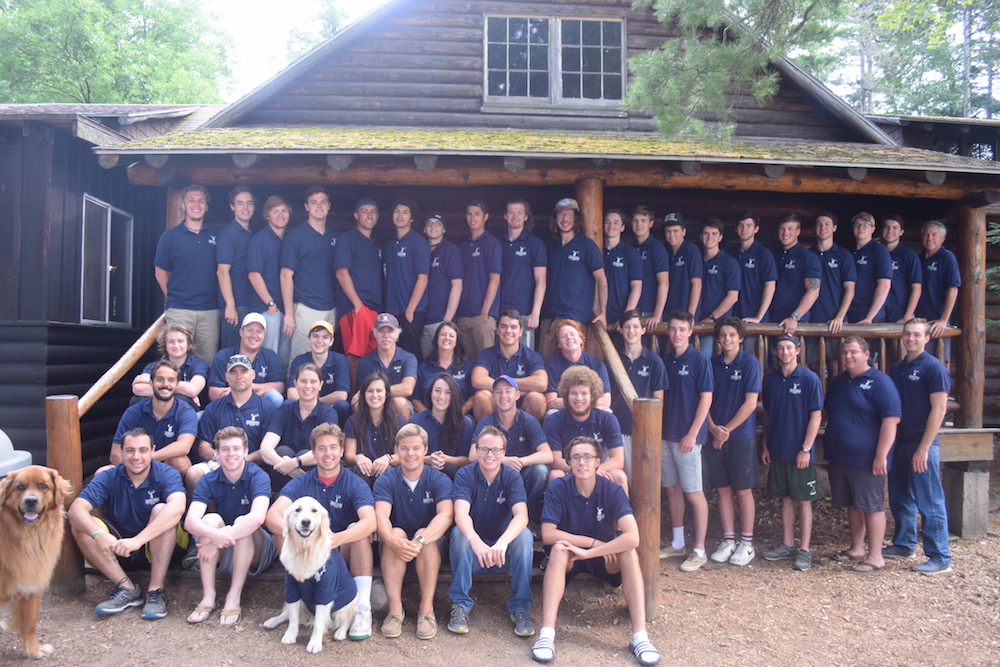 At Deerhorn, there is approximately one counselor or administrator for every four campers; many of these people are teachers or coaches, and the rest are in college. The combination of solid dependability and enthusiasm is unbeatable.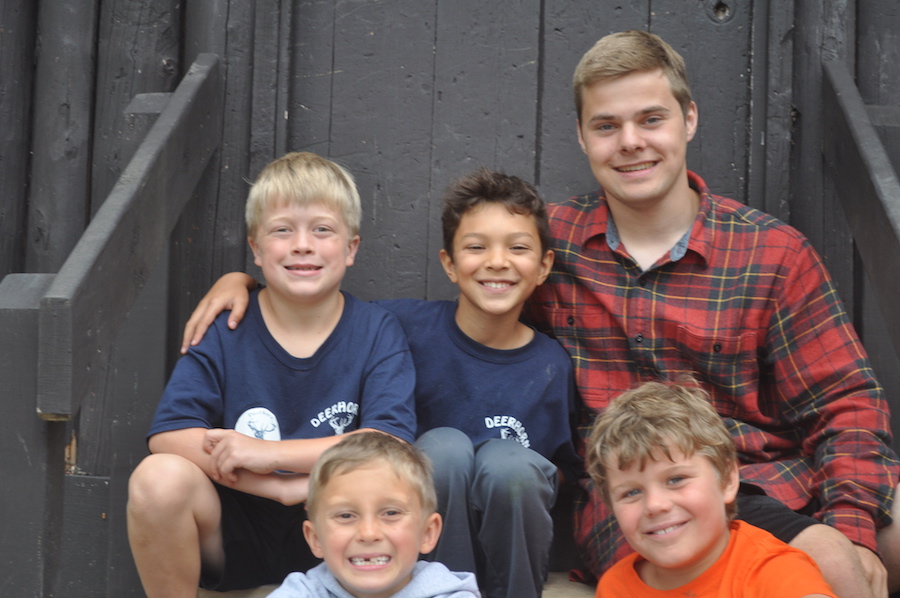 Deerhorn counselors are carefully screened from a large number of applicants and, in every instance, a man or woman is chosen first because of possessing high character, judgement, moral values, and leadership capabilities. The ability to instruct any given activity is important, of course, but is secondary to the aforementioned attributes.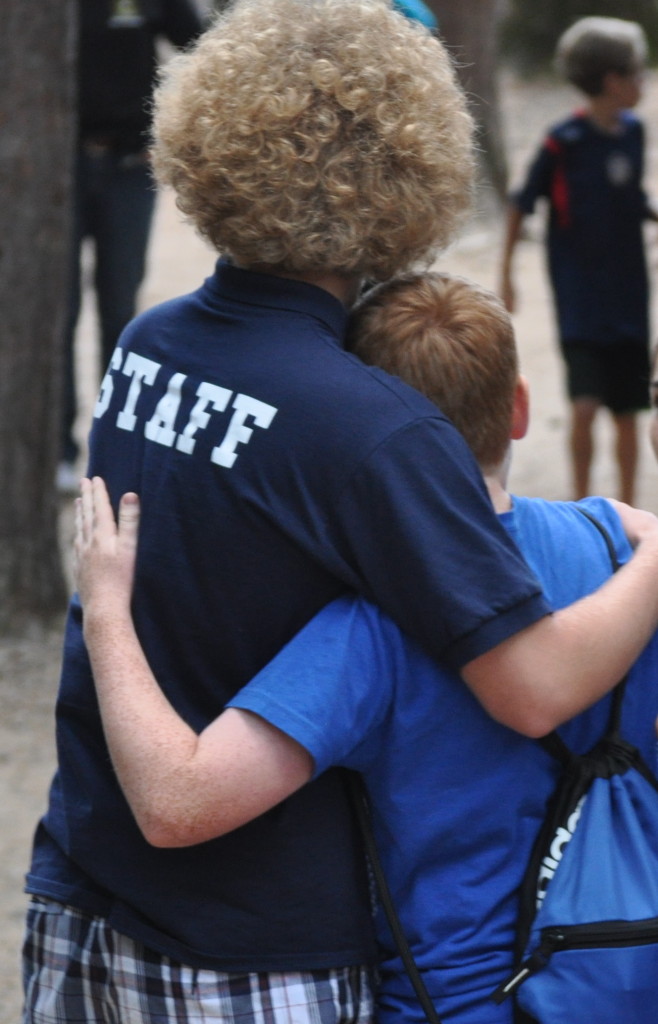 Most Deerhorn staff members are former Deerhorn campers. It is rewarding for us to watch young campers grow into responsible, caring, and fun-loving counselors.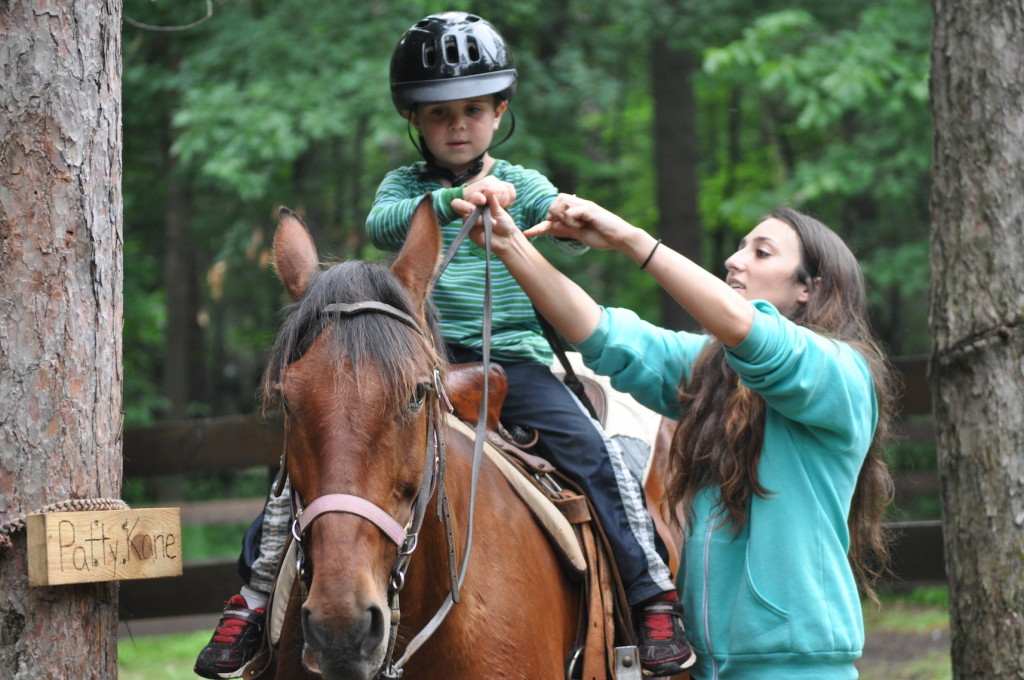 Our staff represent a wide cross section of America and have also come from Great Britain and Mexico in recent summers. We have among us graduates and undergraduates of such colleges and universities as Arizona, Boston College, Colgate, Colorado, Colby, DePauw, Duke, Georgetown, Kansas, Marquette, Miami, Michigan, Michigan State, Northwestern, Vermont, Fairfield University, and Williams.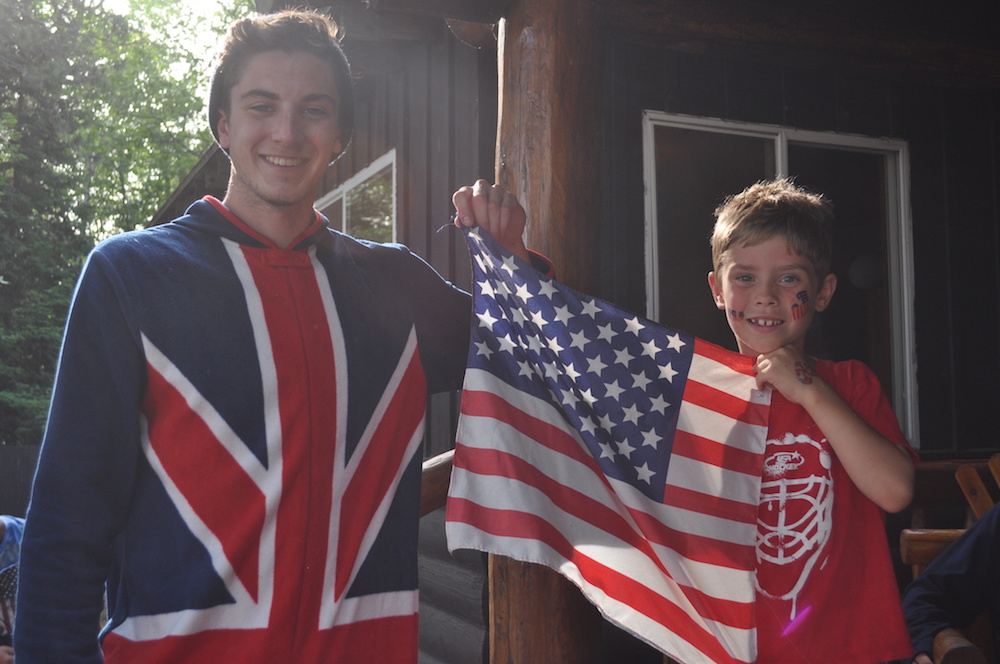 Space limitations prevent introducing all staff members but below is a sampling of a typical Deerhorn staff: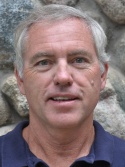 Dick Kinney, Denver, Colorado – Coach Kinney has had nothing short of a legendary career at Camp Deerhorn.  2013 was his 32nd  year on staff.  In his early years, Dick was the baseball instructor and, eventually, our head counselor.  He instructed virtually every activity at camp but has been the head of our water skiing department for many years now.  He has taught hundreds of boys to ski,  but, more importantly, has been a mentor, role model, and great friend to all of us.  Dick is in his 28th year of teaching at Graland Country Day School, in Denver, Colorado. He teaches physical education and coaches middle school soccer, basketball, and baseball.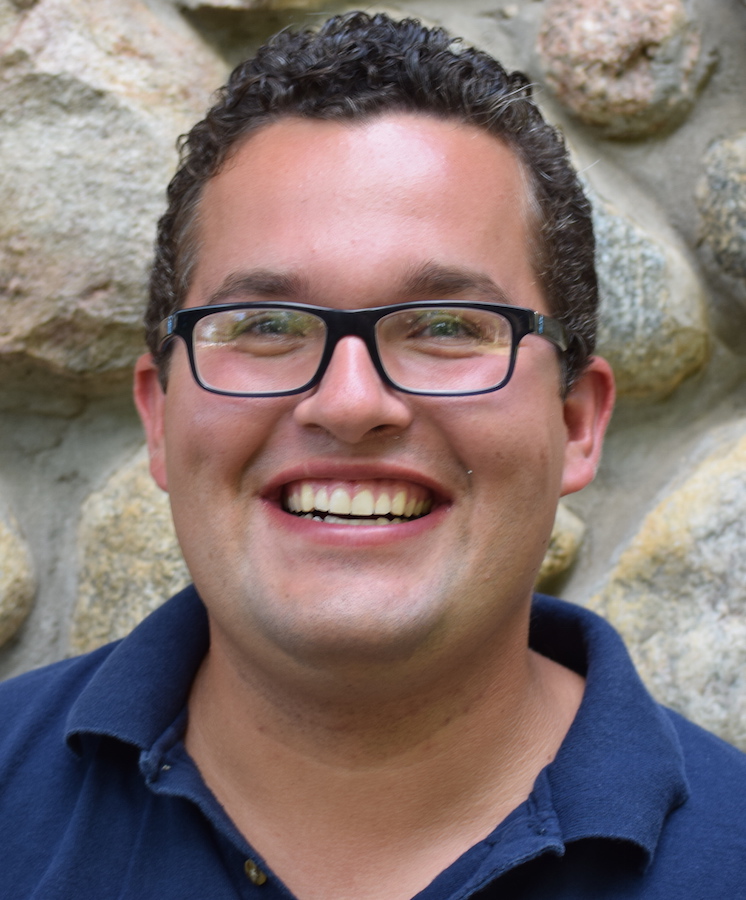 Luke Funk, New York City, NY – Luke was a camper at Deerhorn from 2001 to 2006. He then returned in 2011 as a counselor. In 2013, he became the head of the waterfront. Luke has loved calling camp his second home for over 15 years. While at camp, he loves meeting new people, spending quality time with friends, and yes, even on occasion, making a trip to the Rave. Luke is also a certified Lifeguard and CPR course instructor. Luke has his bachelor's degree in English Literature from Georgetown University and spent two years on the faculty at The Latin School of Chicago. He currently resides in New York City, where he is pursuing a career in the performing arts while attending The Institute for American Musical.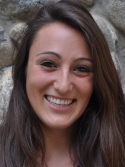 Taylor Broadbridge, Denver, CO– As a great-granddaughter of Dr. Don C. Broadbridge, Taylor has spent every summer of her life at Deerhorn. She received her Bachelor's Degree in Applied Behavioral Sciences at the University of Kansas, and Masters in Elementary Education from WGU. She is an elementary teacher in Denver, Colorado, a certified lifeguard, and former EMT.  She currently serves Deerhorn as an Assistant Director and Horse Wrangler.  Taylor is committed to ensuring that Deerhorn provides a Boyhood Adventure for future generations.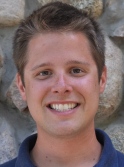 Mark Brooks, Berwyn, IL-Mark Brooks, or Brooksy, as he is known around camp, has attended Deerhorn since 1996 as a camper, an AC, and now a counselor in the Sailing Department. He graduated from Boston University in 2008 with a degree in Secondary English Education, and he teaches middle school Literature and Language Arts in Chicago. Brooksy returns to camp because he loves sailing, the outdoors, and all of the wonderful people at camp.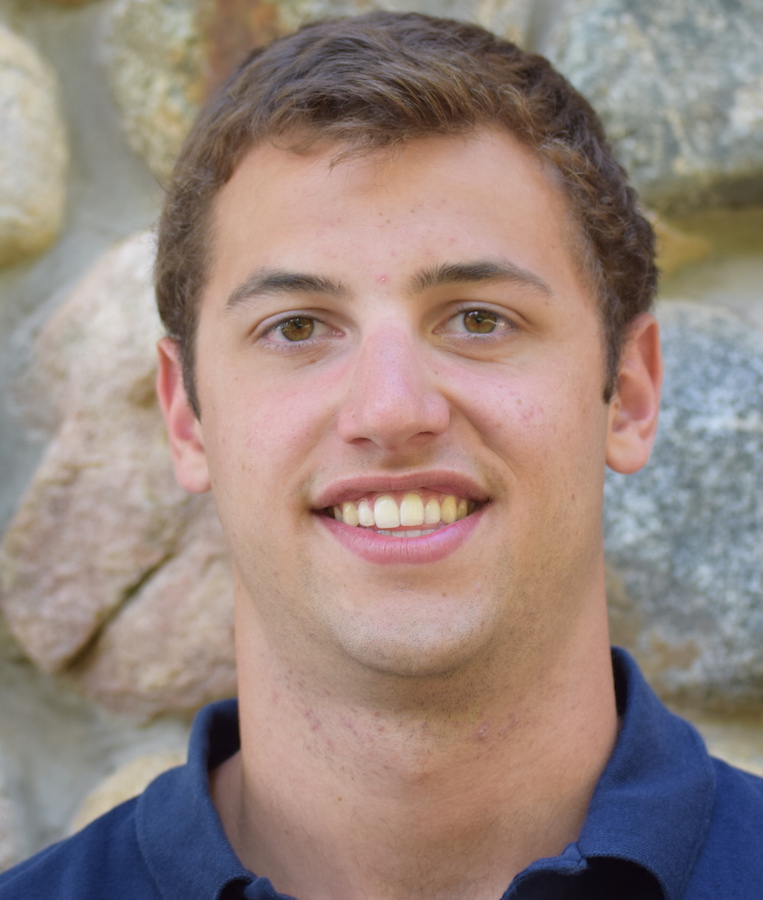 Mark Deacon, Bloomfield Hills, MI -Mark was a camper at Deerhorn from 2005 to 2011. Since then, he has spent time as a counselor in Horseback Riding, Water-Skiing, and Sports & Games. Mark loves being able to connect with campers of all ages and backgrounds, and pass on to them the lessons and values taught to him when he first came to Deerhorn. He considers Deerhorn his home away from home, and credits some of his strongest friendships to CDH. He will graduate from Michigan State University with a degree in Marketing in 2017.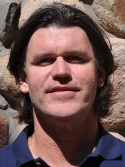 Brian McFadden, Modesto, California – Brian first joined the staff back in his college days at Vanderbilt and started doing shorter-term stints while pursuing an MBA at the University of Michigan.  He's found a way to visit or work at Deerhorn ever since.  Brian's varied background includes lots of time in the world of tennis–as a competitive player, instructor and businessman–which makes it easy to guess which activity he teaches at camp.  In the "off season", he operates as a marketing consultant and a professional voiceover artist.  He's been referred to as the "glue" that binds all the recent generations of Deerhorn together with friendship.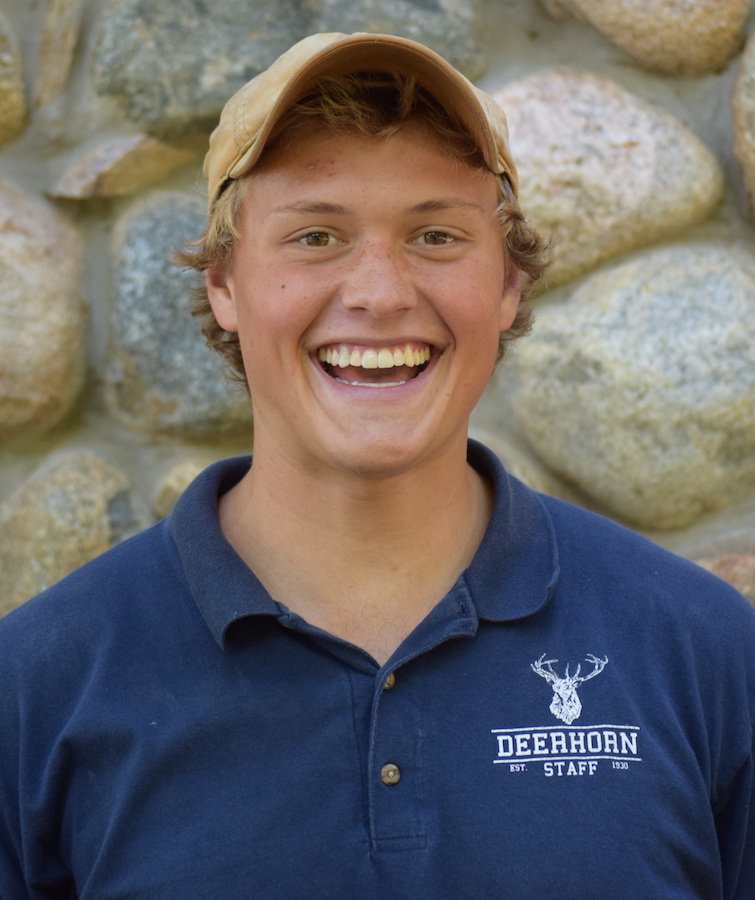 Carl Anderson, Wilmette, IL –Carl first came to Deerhorn in 2004 and was subsequently a camper for 8 summers. He joined the staff in 2012 and is known for keeping a busy activity schedule, even as a counselor. His horseback riding and ranch work background have influenced his role at camp, where he works primarily as the wrangler at the horse stables. Carl also enjoys participating in Deerhorn's musical tradition as a guitarist and often performs at campfires. He cites amazing memories, outdoor fun, and camp's profound role in his own development as reasons for returning each summer. He studies Organismal Biology and Ecology at Colorado College, where he enjoys backcountry skiing and whitewater kayaking whenever possible.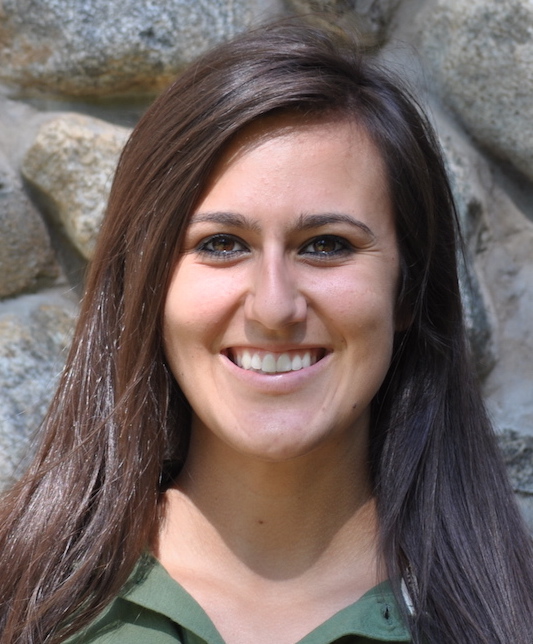 Kiana Broadbridge, Tallahassee, FL-Kiana grew up at Deerhorn and has been on staff since she was 13.  She was a Co-Captain and Cheerleader at Florida State, and graduated in 2016 with a Bachelor's Degree in Family and Child Science. During the winter she is a high school teacher and coach in Florida.  At camp, she teaches horseback riding and serves as the Special Events Director.  She is proud to carry on the family tradition of spreading the Creed that her Great-Grandfather wrote in 1930.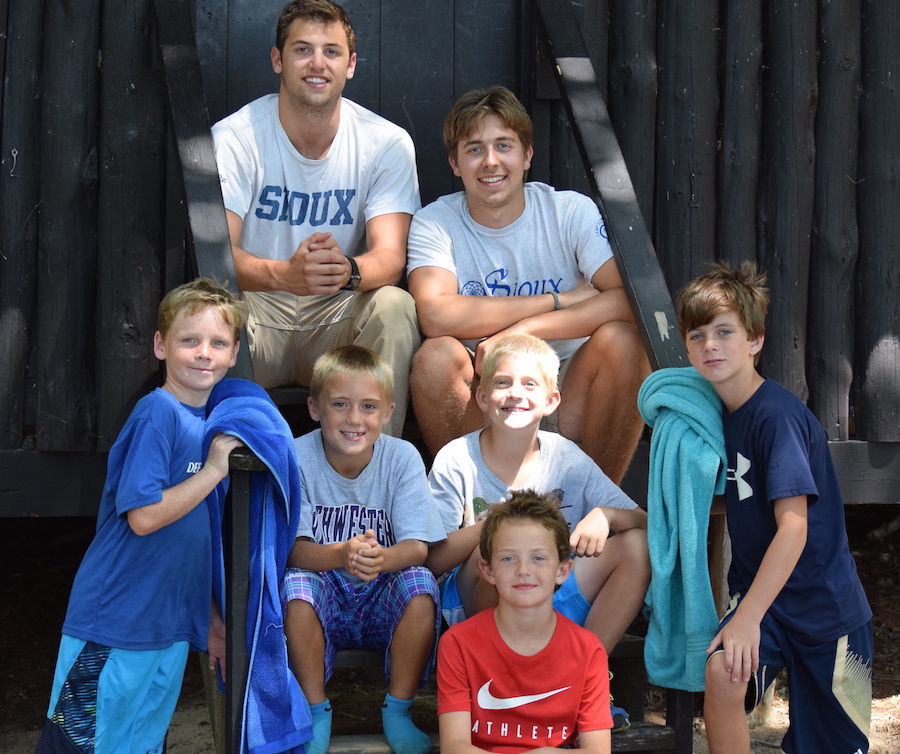 2018 Staff
Look who's already signed up for the summer of 2018!
Counselors & Staff
Mike Alberding
Ian Armstrong
Jack Austin
Brandon Bell
Grant Denapoli
Patrick Drake
Spencer Ellerbusch
Alvaro Garcia
Sam Greene
Derek Harms
Will Hemingway
Ryan Hoying
Dick Kinney
Garrett Kreger
Brody Liebler
Will Lund
Philip Lynn
Matt Mastrapa
Frank Mayfield
Maggie McInerney
Peter Meyers
Colin Morabito
Jake Norman
Casey Oberto
Grant Papastefan
Matt Shea
McKinley Shea
David Spellman
Emil Stahl
Charlie Stelnicki
Jamie Stevenson
Trevor Taylor
Dani Temple
Trey Temple
Warren Van Ryzin
Jacob Weinstein
Nathan Zoroya
Assistant Counselors
Gordon Allen
William Allen
Jack Arch
Will Bates
Garrison Bhote
Daniel Bramah
Nick Chu
Jack Farrell
TJ Farrell
Ben Fellows
Parker Frautschi
Jack Greco
Cameron Hillsman
Aidan Jagasia
CJ Johnson
Peter Kelsh
Charlie Knox
Thomas Lipinski
Jake Menz
Evan Palatnik
Justin Petree
Scott Phadnis
Max Placido
Walt Szafran
Ben Teppo
Michael Thistlethwaite
Alex Trevino
Simon Zoroya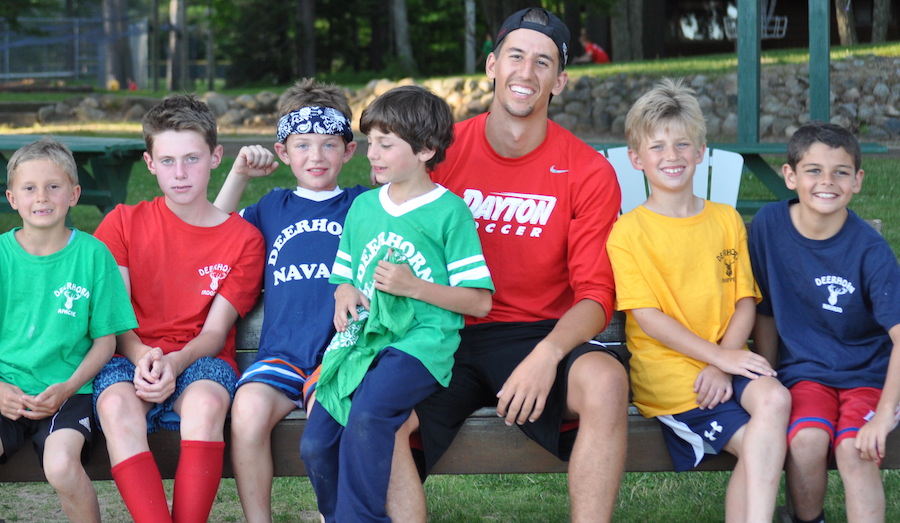 If you would like to apply to work
at Camp Deerhorn, please click HERE.