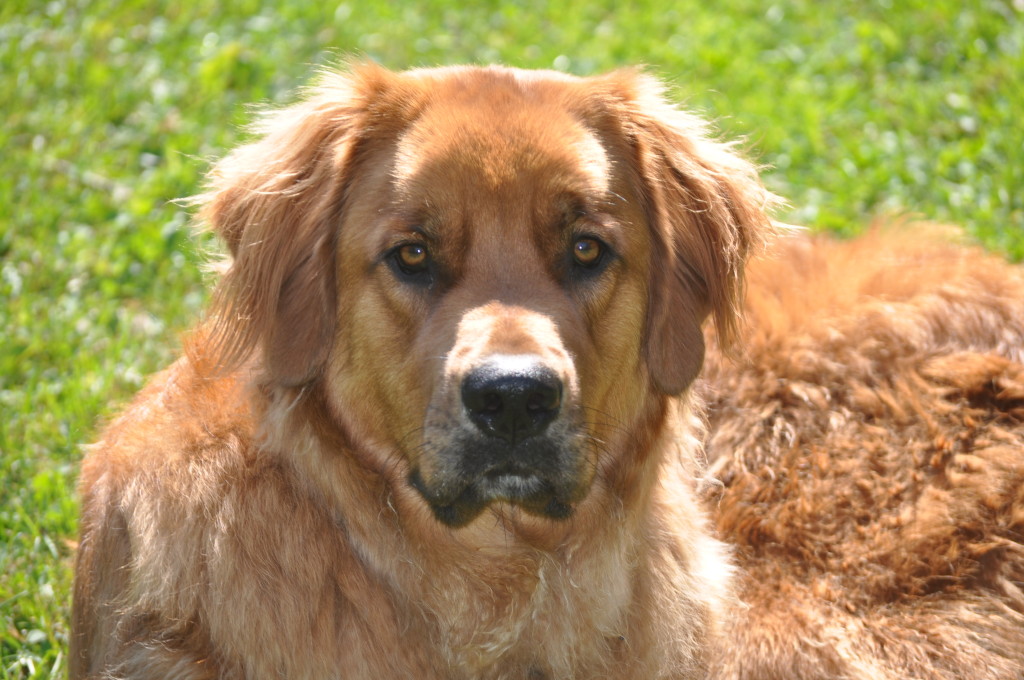 Rooster
Rooster's first summer was 2012, when he was just five months old, and he was an instant hit with all the campers. He is a Mastiff/Newfoundland/St. Bernard mix who loves camp with all his heart. He is a 130 pound gentle giant. He loves being a part of the action and playing with the kids and all the other camp dogs. You can usually find him outside the dining hall, hoping a camper will share his banana.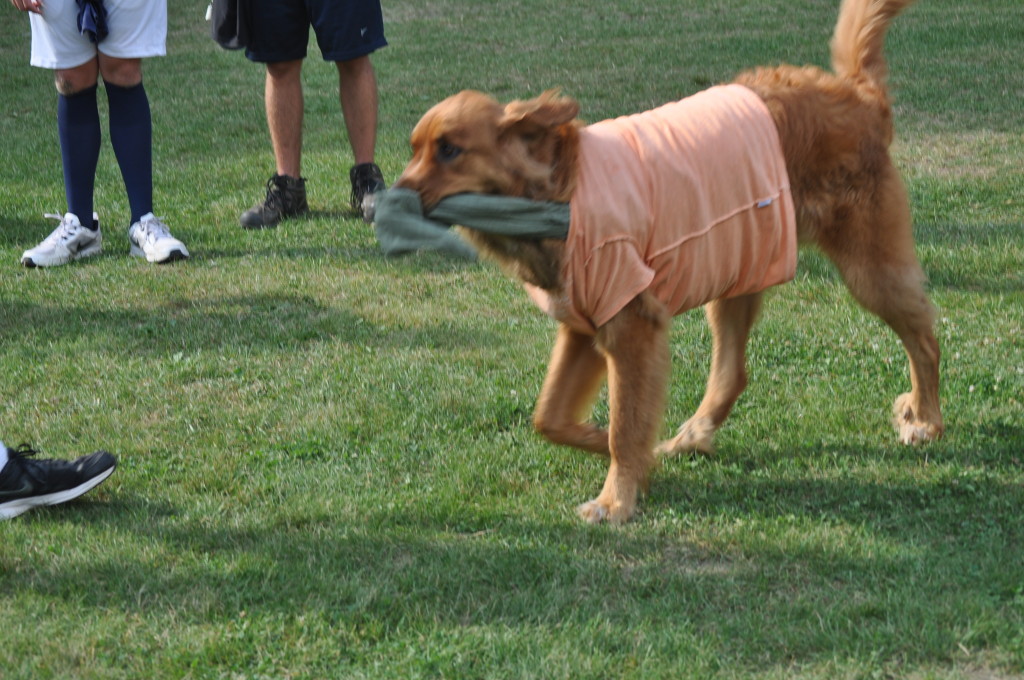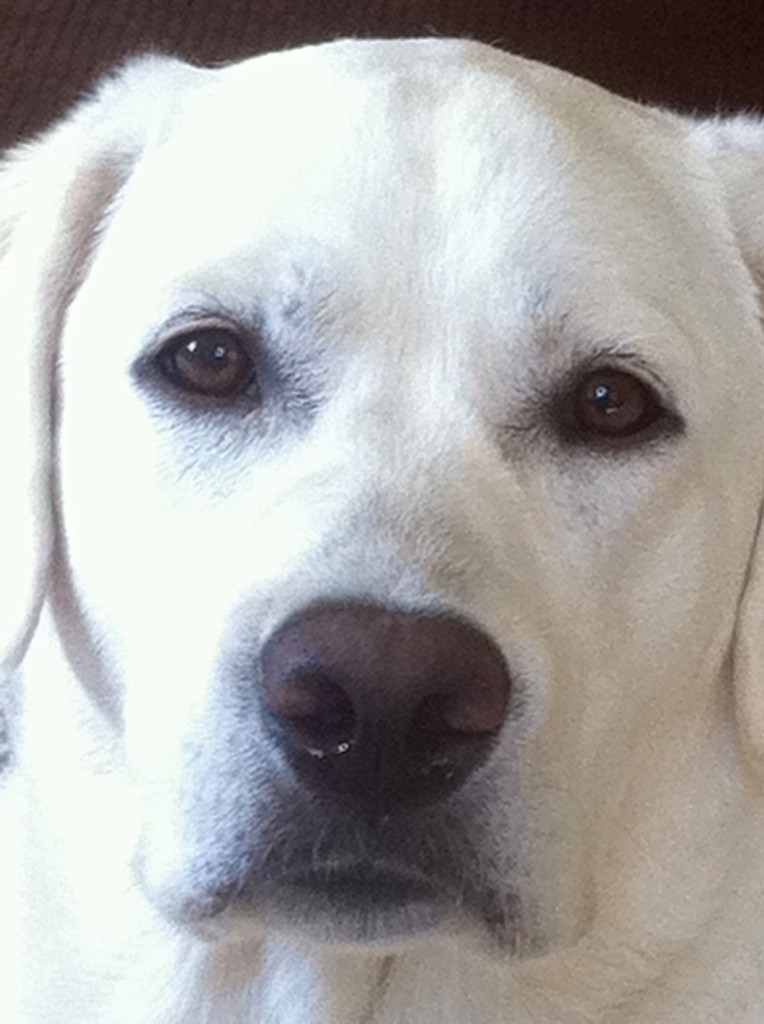 IZ
Originally from Florida and weighing in at 95 pounds, IZ obtained his degree in Sock Eating and Dumpster Diving at Camp Deerhorn.  IZ will be 7 in the summer of 2017, and is a Yellow Lab.  At an early age, he knew his purpose in life was to snuggle with small, dirty boys and chase squirrels.  He teaches Ball Chasing in the Lake and loves long walks in the woods with his parents.  His favorite activities at camp are Rest Hour and Pancake Day!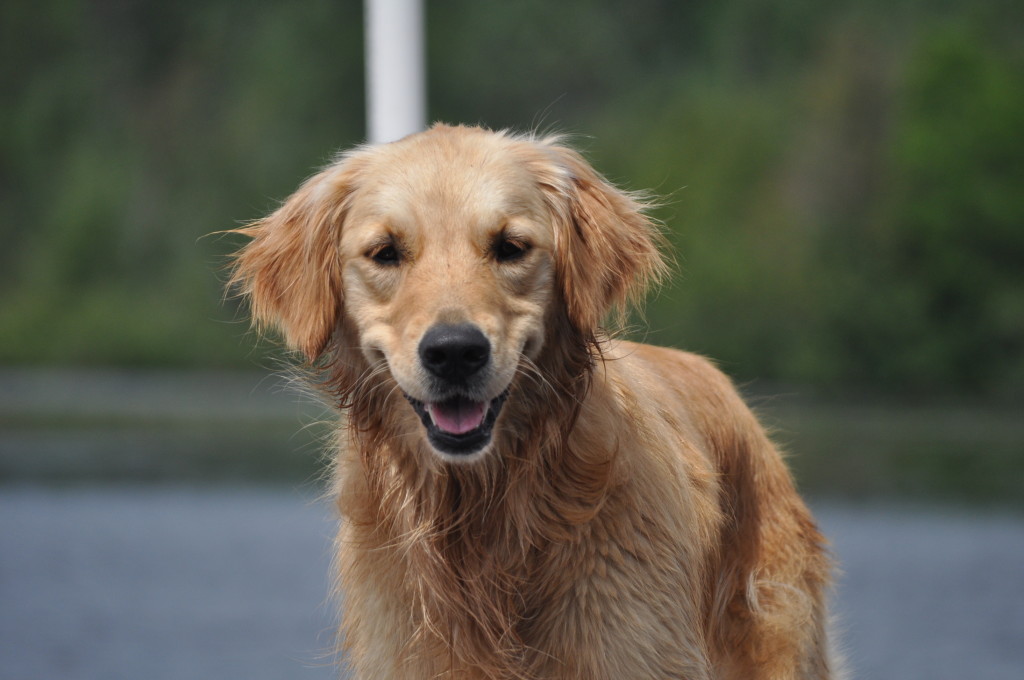 Koda
Koda has been at camp for 4 summers now and is looking forward to her 6th summer in 2017. Taylor Broadbridge adopted Koda from a small farm in rural Kansas in the fall of 2011. She is a 4 year old golden retriever and weighs no more than 60 pounds. The waterfront is where you will find her most of the summer; chasing endless tennis balls and jumping off the docks into the water.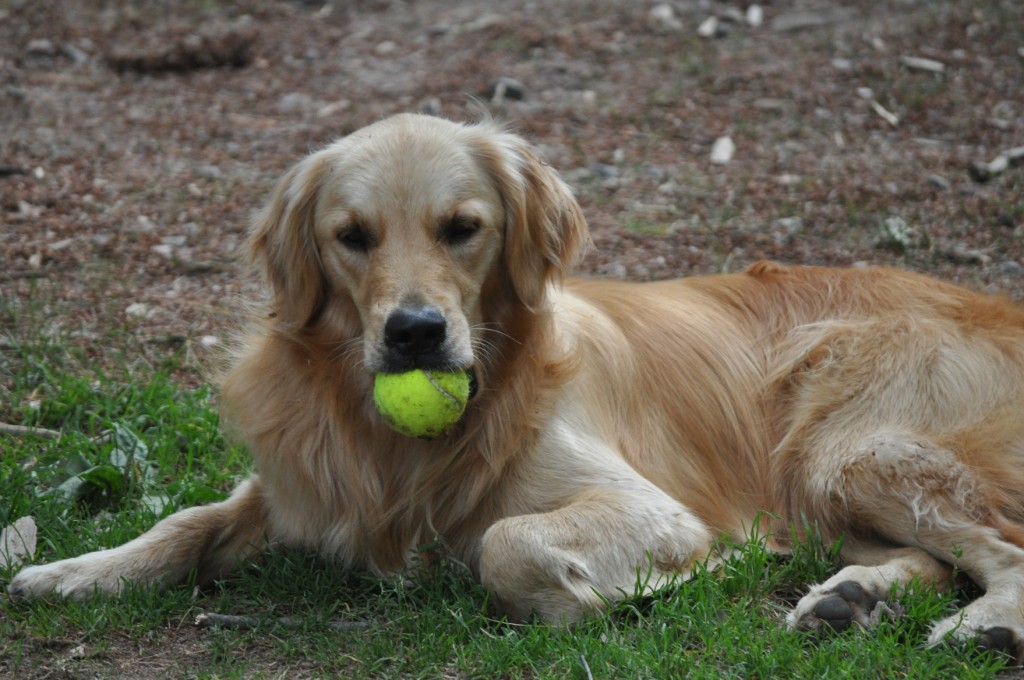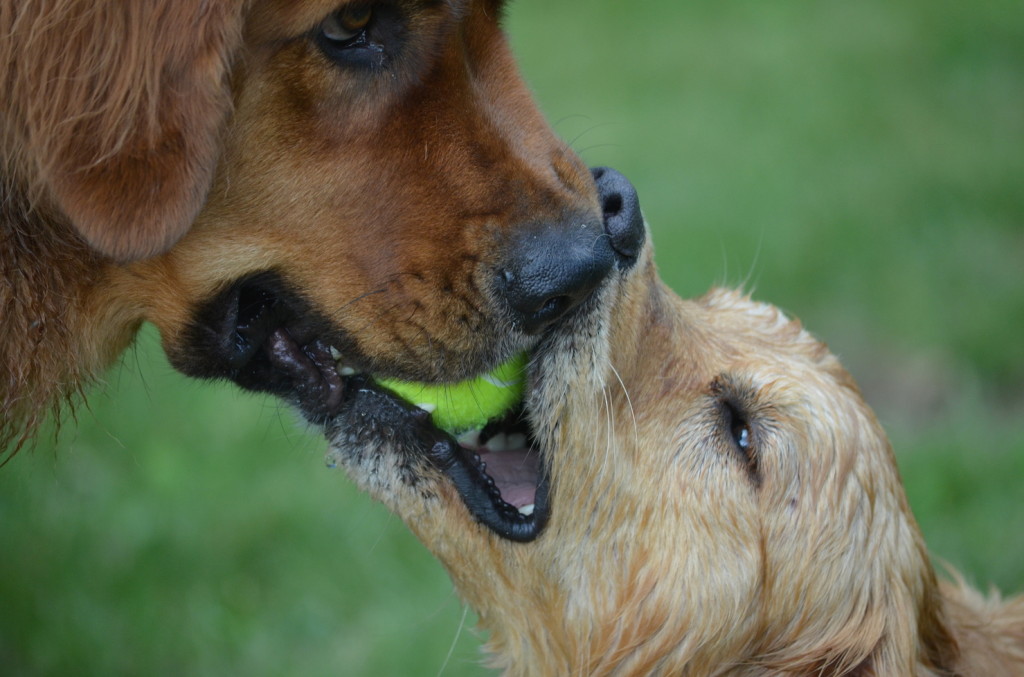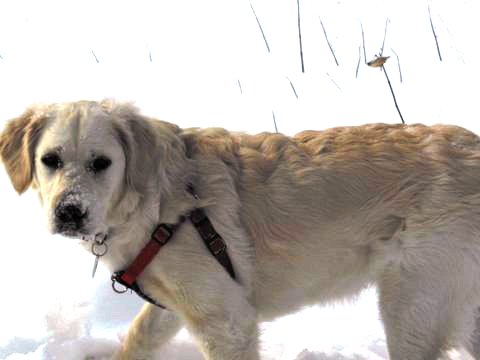 Skatie
Skatie Darlin' of Deerhorn was born August 2, 2013.  She loves the great outdoors at her doorstep and had more fun than anyone in the summer of 2014.  Her favorite activities are sprout ball and frisbee golf.  You'll also find her always wrestling her friend Rooster.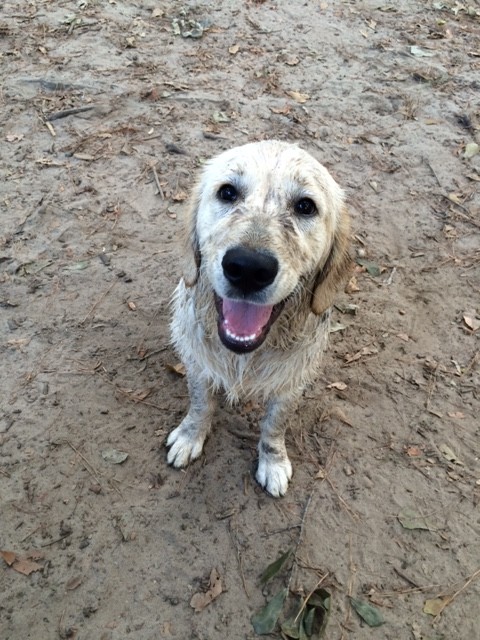 Gunner
Gunner will be returning to camp for his fourth summer in 2017. Weighing about 85 pounds, he loves being a Deerhorn Dog. He loves getting dirty and swimming in any water he can find. He also loves snuggling and taking naps on lazy days.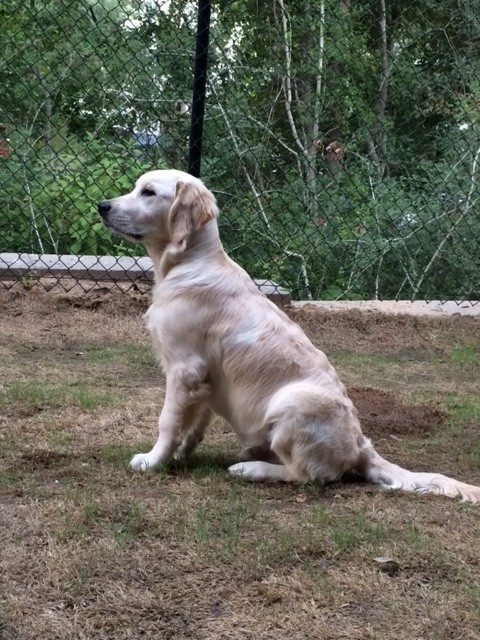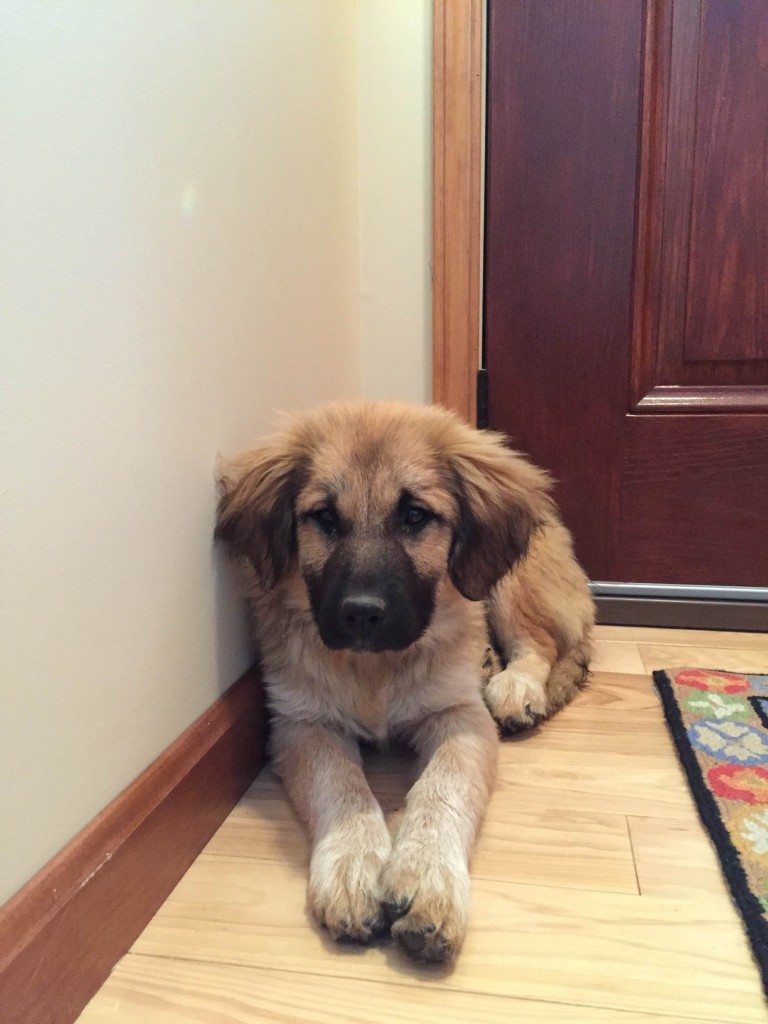 Katniss
Katniss is the newest addition to the Deerhorn Dogs.  She was born in December of 2014, and spent her first summer at camp in 2015.  She is a little bit of a scaredy-cat, and but we saw tremendous growth in the summer of 2015, as she ventured out from under the lodge to learn about the kindness of people.  She loves every dog she meets, and is in love with her big brother, Rooster.  She loves camp so much it's difficult to get her in the house at the end of the day!