Father Son Camp from Camp Deerhorn.
Father Son Camp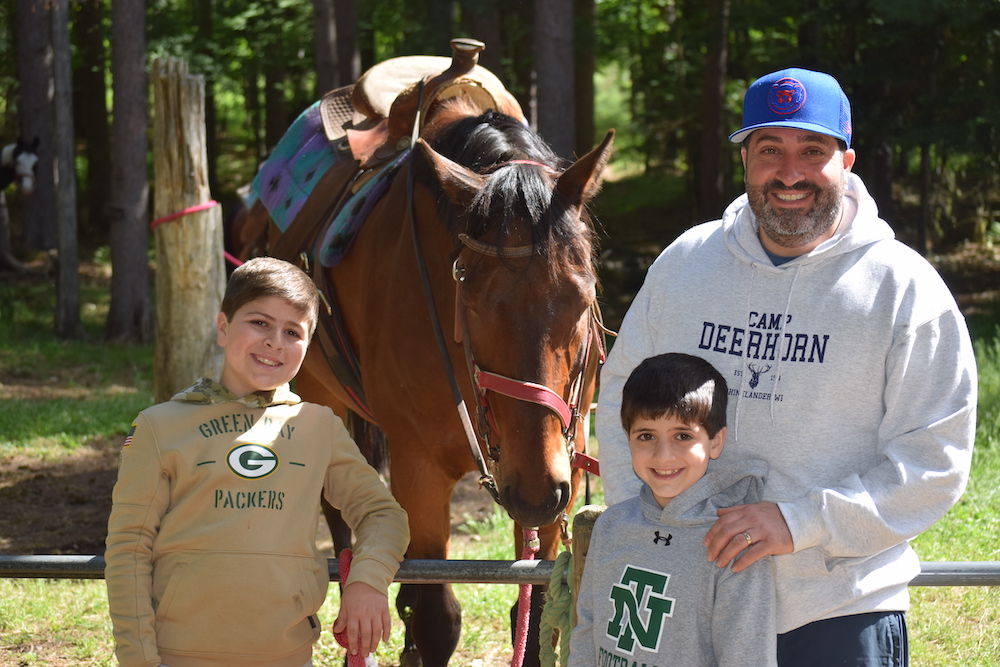 What better way to relive your childhood memories and spend quality time with your son at the same time than Camp Deerhorn Father/Son camp? We have dads, sons, uncles, and grandpas who treasure the four days spent together at camp. Kids have to be 6 to attend Father Son camp, but there is no upper age for Father Son camp. We love watching adult sons and their dads enjoying Father Son together as well.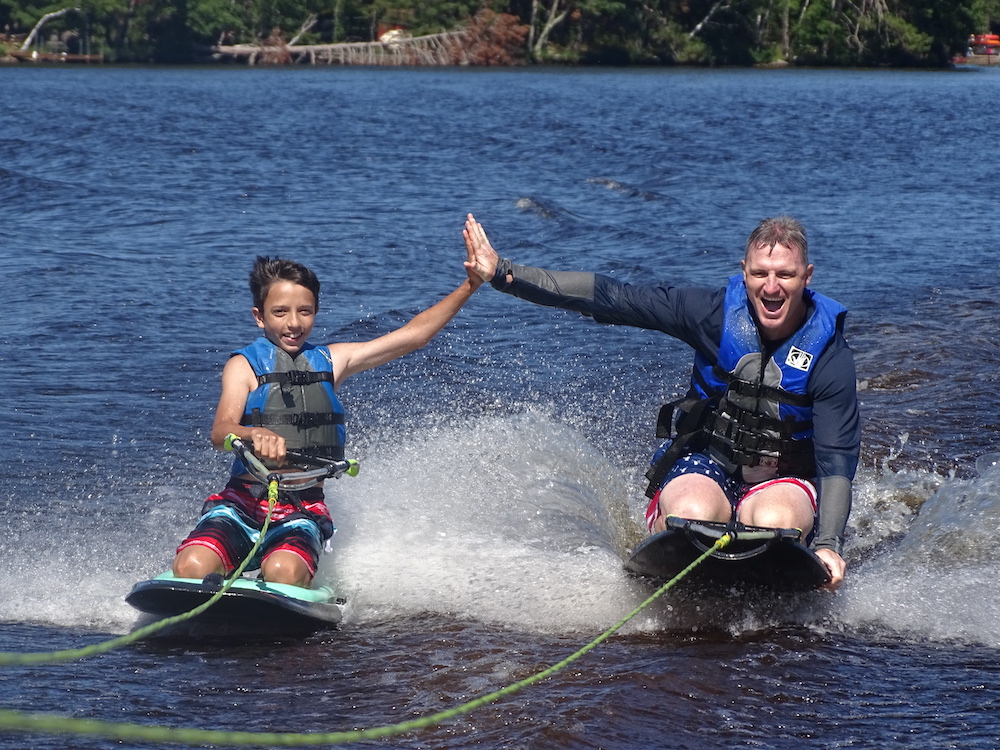 For years camp fathers asked us when we were going to have a camp for them. In 1993, it finally happened, and judging from the number of dads who have visited us every year since, Father/Son camp has been a huge success. This program became so popular that Deerhorn has since added three more sessions. We start and end our summer with two Father Son camps, which fill very quickly each fall.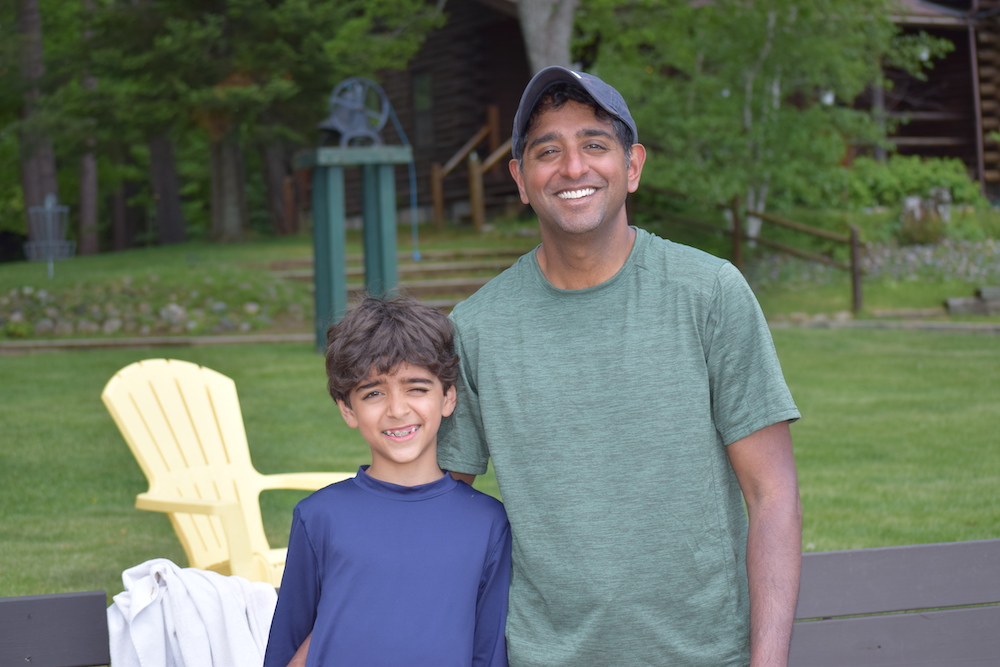 Activities for Father/ Son camp include water skiing, sailing, swimming, canoeing, horseback riding, archery, riflery, tennis, soccer, baseball, basketball, and pontoon boat cruises.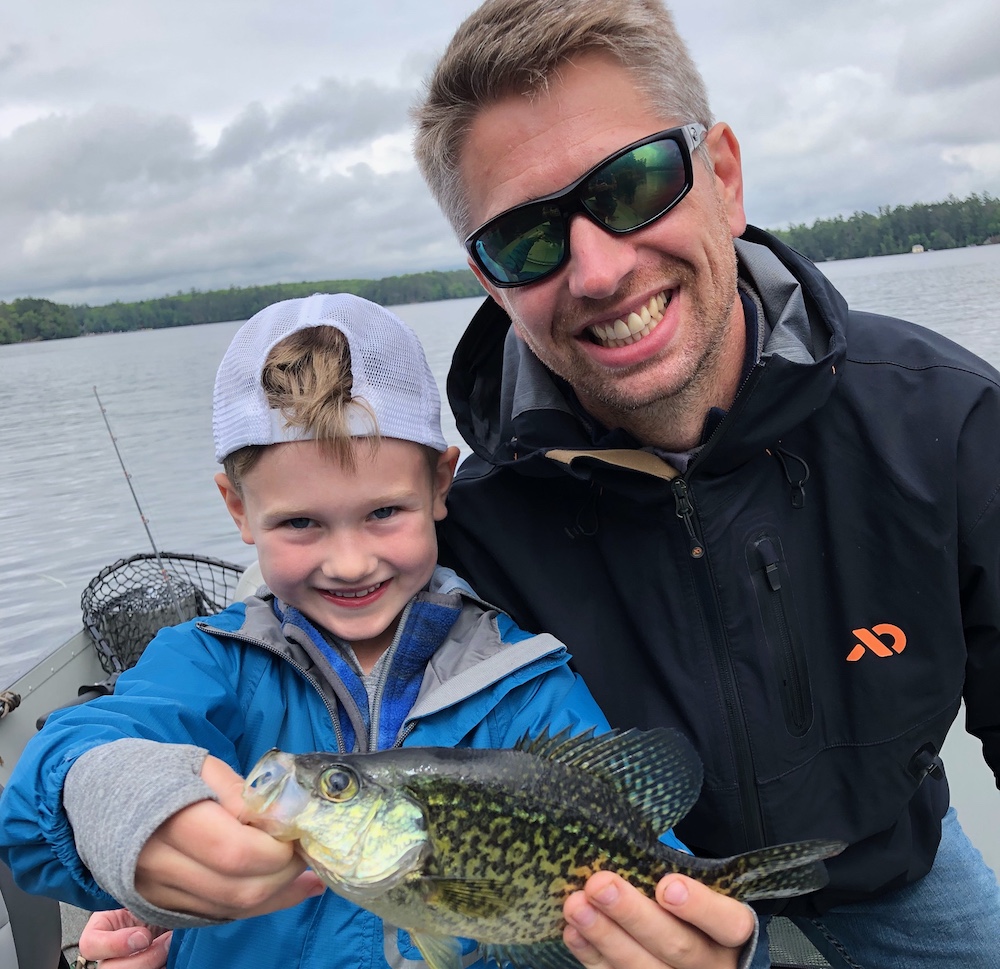 Deerhorn offers one guided fishing day with local fishermen. The musky often remains elusive, but dads and sons have so much fun out on the lake with our guides, or fishing off of one of our docks. The Northwoods golf course, a mere 25 minute drive from Deerhorn, is ranked as the number 3 municipal course in America.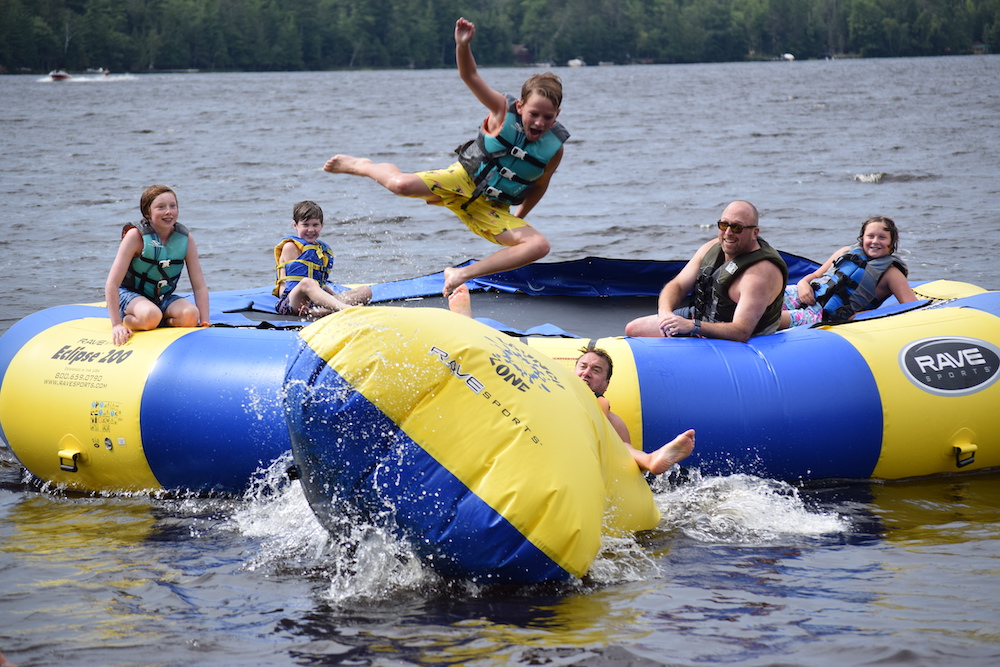 Other highlights are fathers versus sons Capture the Flag, fathers versus staff softball game, and evening campfires. Traditionally, all sessions reach capacity in September for the following summer.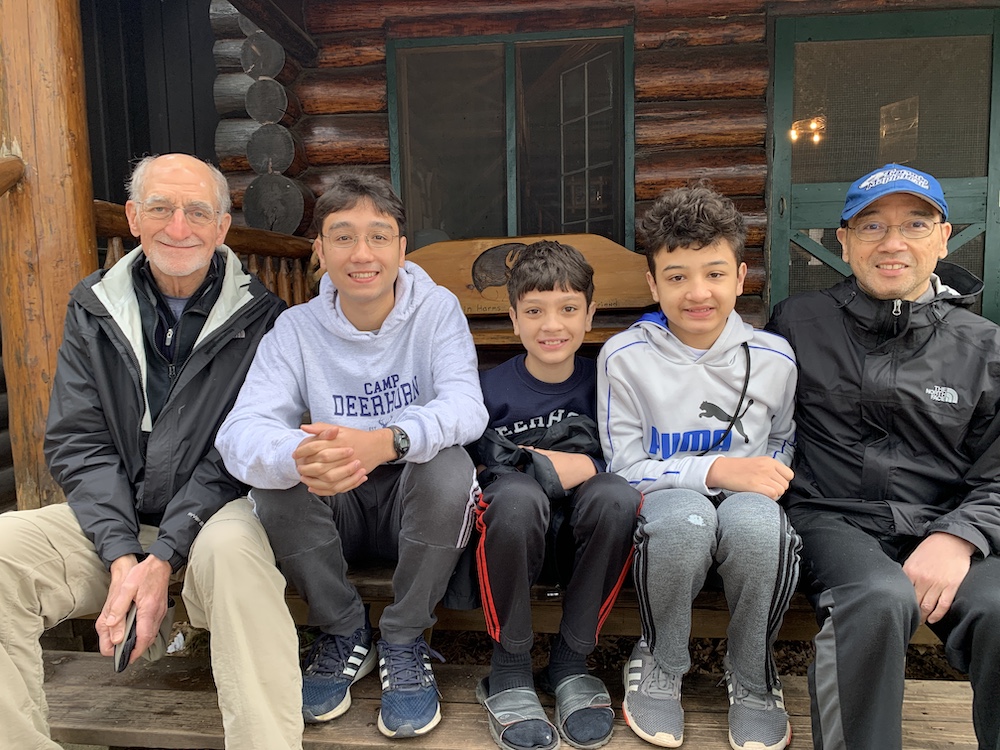 "As usual our time at camp went by too fast.  My kids had an awesome time.  I feel so blessed that I get to spend the time with them away from the real world.  Time at camp has been the highlight of my year for three years running.  Next year can't come soon enough."

-Tom, Shaker Heights, OH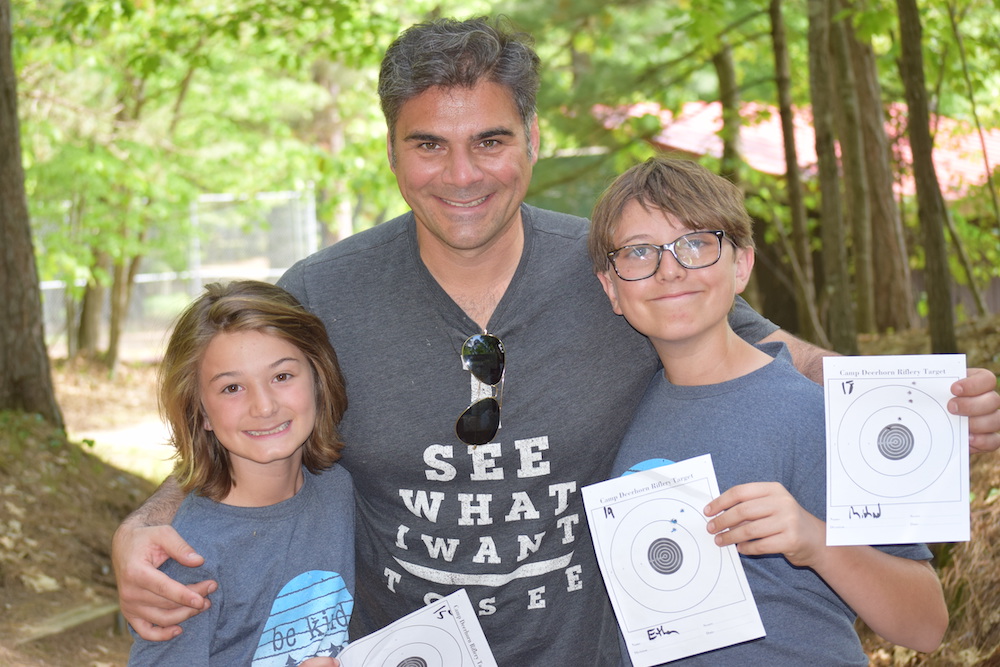 For some great highlights videos of our Father Son camps check out
& YOUTUBE