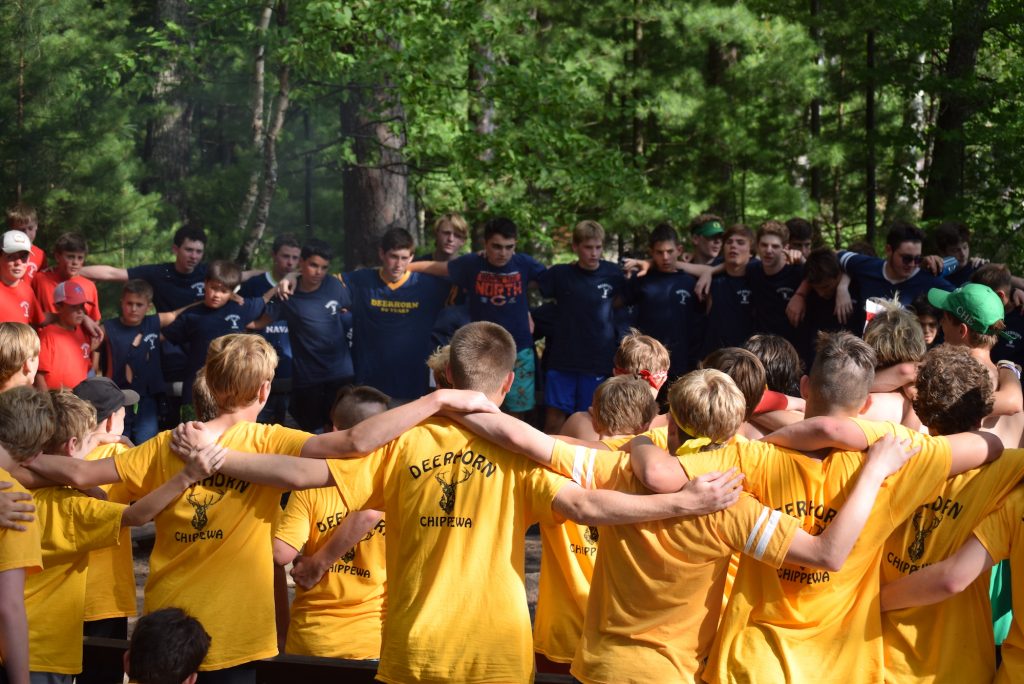 To the Deerhorn Family,
We are so grateful for all of the support of Camp Deerhorn during this very tumultuous year.  We are working toward being able to pay back families who requested a refund of their 2020 tuition. We are grateful to those who donated theirs, and to those who rolled over their funds to 2021. We are so excited to see Camp Deerhorn open again in 2021, but we go into the summer with a lot of debt. Below is a list of ways you can help support Camp Deerhorn.
In addition to ongoing operational expenses, Deerhorn has a long list of improvements we need to make over the next few years, continuing to repair and upgrade our 90 year old camp.   Our highest priority is building a screen porch off the back of the kitchen to be able to expand our dining facilities and allowing more space between tables. Also on our list is the addition of a bathroom by the tennis courts, necessary electrical upgrades, addition of a washer and dryer, plumbing upgrades, heater replacement, flooring rehab, boat replacements, retirement of 2005 autos, landscaping,  paint shed replacement, new Upper Fort (bathhouse), and awning repair on koogees.
Dr Don Broadbridge started Camp Deerhorn during the Great Depression, and we are determined to weather this storm as well, continuing to offer this Boyhood Adventure for generations to come.  We would love to hear from you, and can be reached at 800-713-3130, or by email at deerhorn@deerhorn.com.We hope that your family is safe and healthy during these difficult times. We can't wait for this summer!
As always, thank you for your friendship and continued support.
Sincerely,
Patrick, Blaine, Taylor, Kiana, Amy, and Barb Broadbridge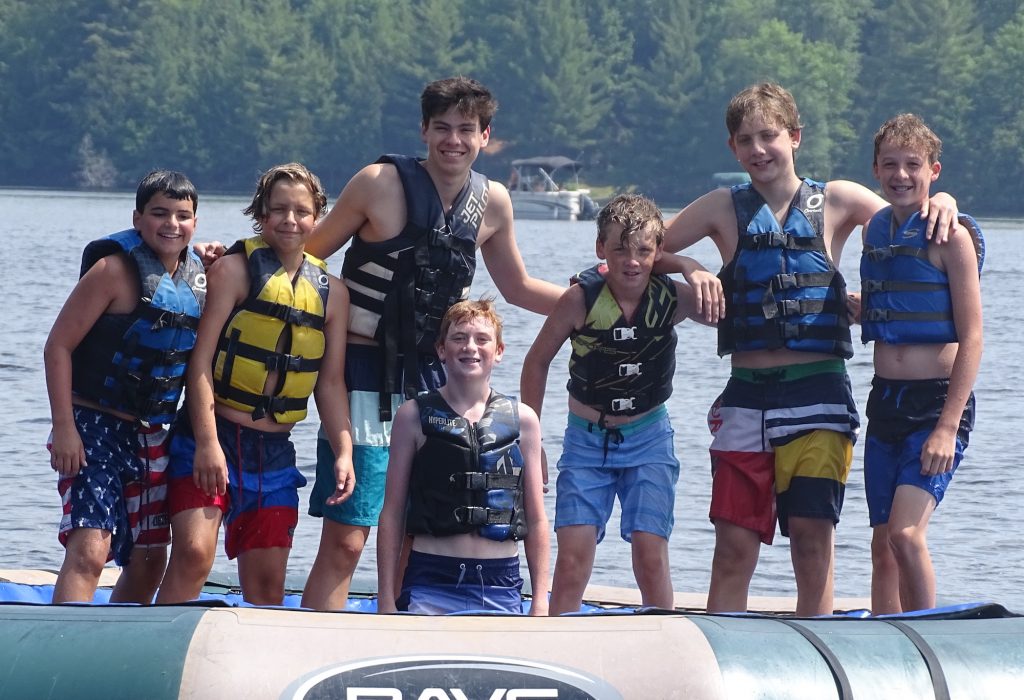 THANK YOU for considering supporting Camp Deerhorn!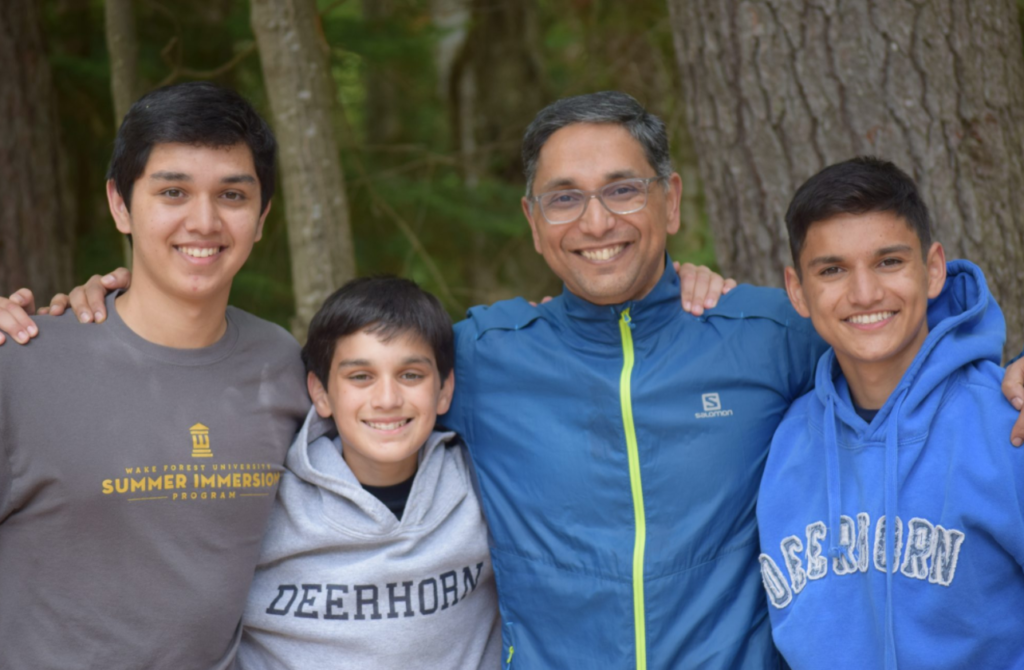 In 2020, the Deerhorn Family lost someone near and dear to our hearts. Anyone who attended Father Son Camp with Chetan Phadnis, knew firsthand what an incredible guy he was. He lived the Deerhorn Creed, spreading sunshine and optimism everywhere he went. Deerhorn was just better with Chetan there.  His family wanted some of the memorial donations to go to Deerhorn. We have decided we want to build a screened porch off the back of the lodge and dedicate it to Chetan. His wife suggested the name "Che's Lounge," and we think it's perfect. As we worked on plans to open safely this summer, after being closed in 2020, we knew that our biggest hurdle was dining. We want to be able to spread out campers and staff, to provide more space during meals. Che's Lounge is an important step toward making that possible. We know it will become an important part of camp, one that helps us safely gather together again, after a very difficult year. As someone who loved to gather his people around him, we think that Chetan would approve. So far, family and friends have donated $8,000 in memory of Chetan, but the total cost of the porch is $39,000. If you would like to donate to help build Che's Lounge, you can click on the donate button below, or send a check to Camp Deerhorn (memo line "Che's Lounge") to 3725 Deerhorn Rd, Rhinelander, WI 54501.
Did you know Deerhorn has an Amazon Wish List? It's filled with both items we use regularly at camp, and also items that really are "someday" wish list items. Wide range of prices available. All items will ship directly to camp, so the list will only be live from late spring to mid-August. As always, thank you for your support! Every little bit helps. Click HERE for the link to our Amazon wish list.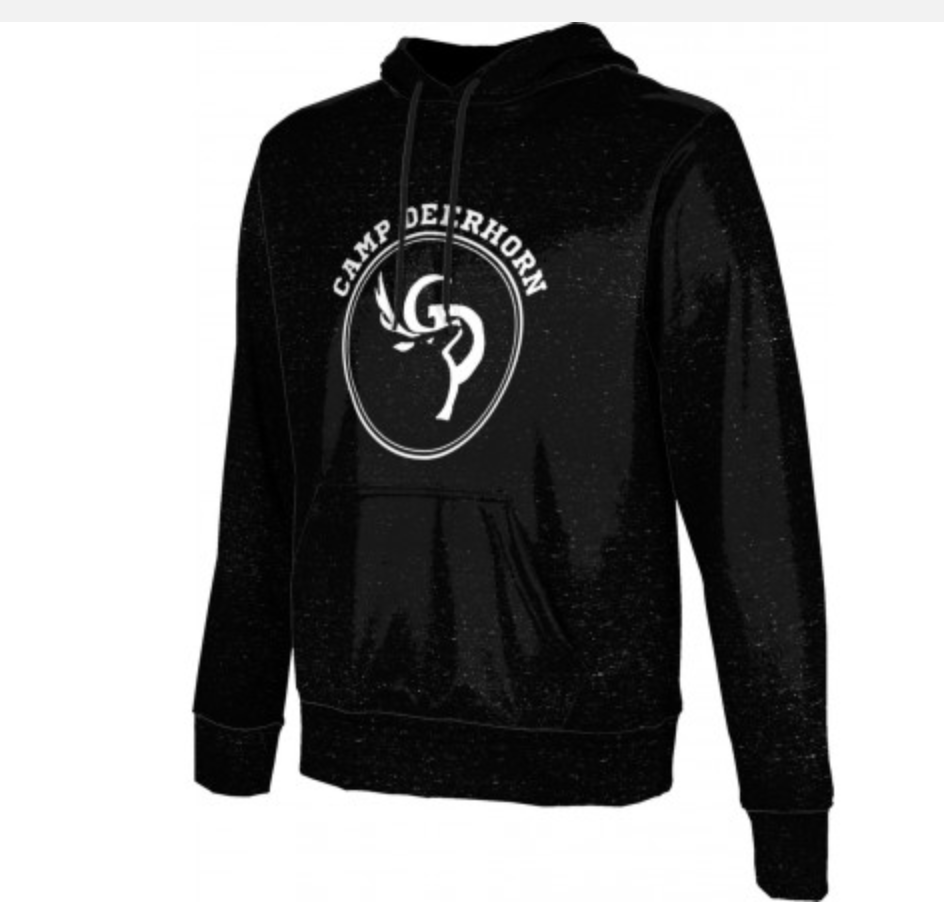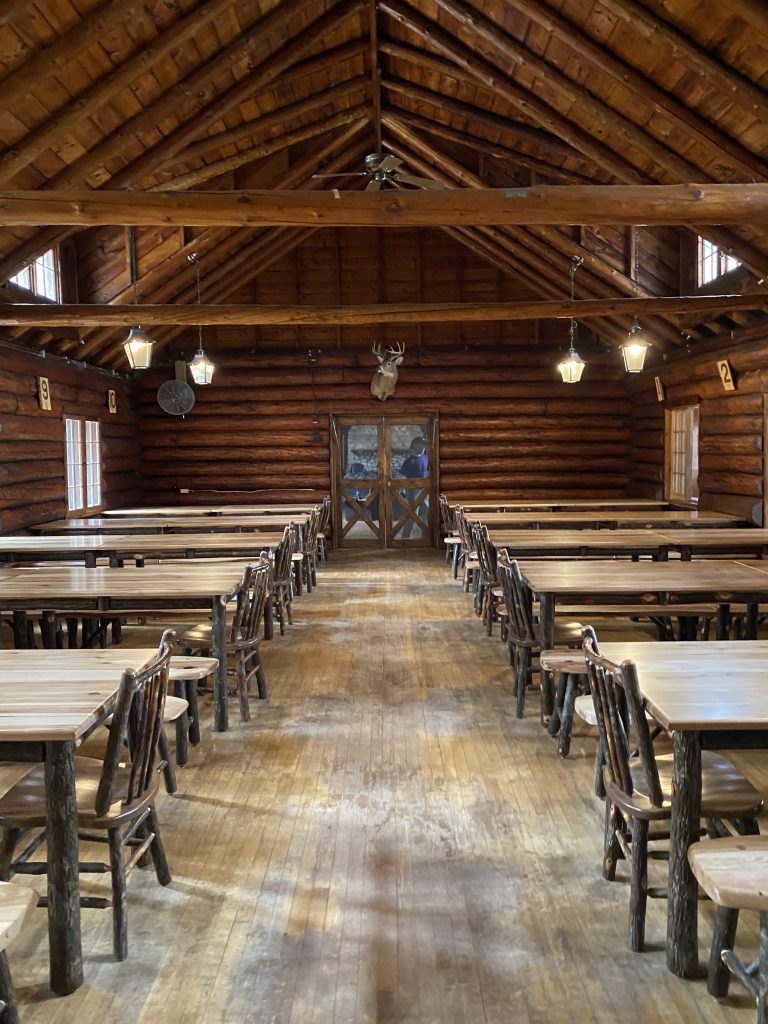 All of our new dining tables have been sponsored by generous Deerhorn families, but we are still looking for families to help sponsor new dining room lights and fans. Many thanks go to The Allen/Richmond Family, the Brendan Carroll Family, the Chetan Phadnis Family, Rod Strickland Family, BJ Vargas Family, James Frey Family (TWO!), Paul Mulvaney Family,  Yager Family, Peter Connor Family, Erik Yassenoff Family,  the Heinkel/Moller Family, the Carmody Family, the Fox Family, and the Bernard and Nick Layton Families. BIG thanks also goes out to the Friesen Family, the Beauregard Family, and the '93 Leaders for helping to sponsor new lights and fans in the lodge/dining room. If you would like to also help sponsor new lights and fans, please email deerhorn@deerhorn.com.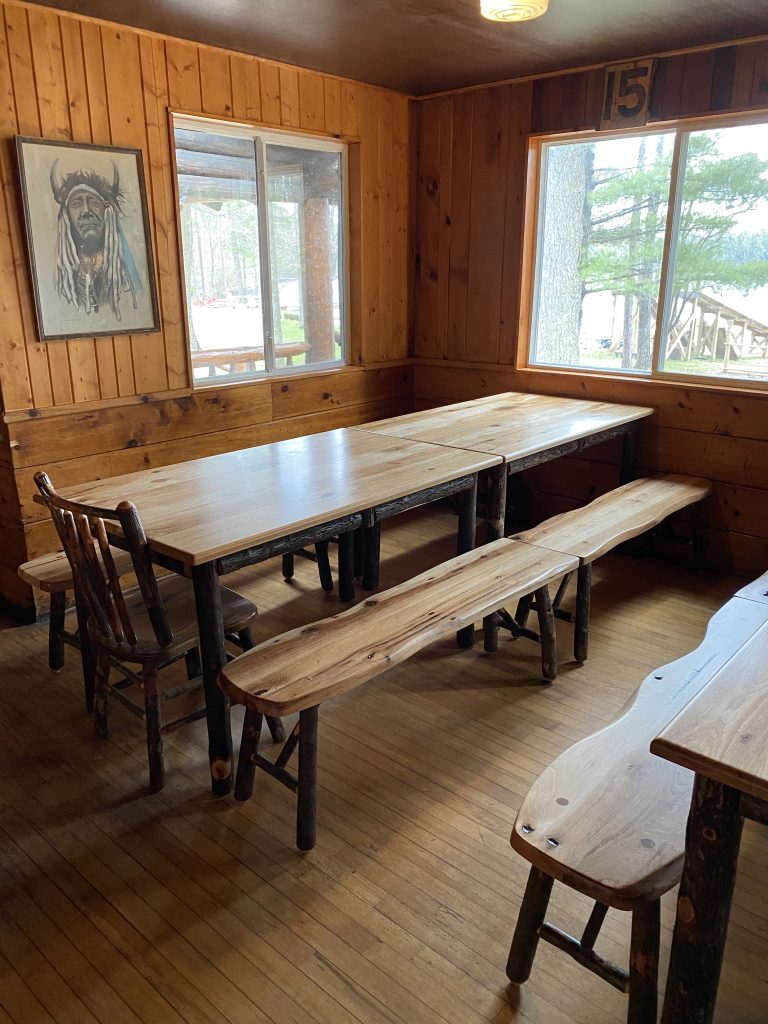 Send a donation  by sending a check to Camp Deerhorn at 3725 Deerhorn Road, Rhinelander WI, 54501. Or you can send a direct donation via Paypal to store@deerhorn.com. You can specify the Big D Scholarship Fund or the Capital Drive for Deerhorn (improvements on our facilities.)