As if 2020 was not already hard enough, last summer the Deerhorn Family lost someone who was near and dear to our hearts. Chetan Phadnis was someone who radiated kindness. Our staff looked up to him, he was friends with all the dads, and he was endlessly supportive of the kids around him at Father Son camp. Getting to know the Phadnis Family over the past decade has been a joy and an honor. It's still hard to believe that we won't get to see his smiling face this summer at Deerhorn, or get one of those big Chetan hugs.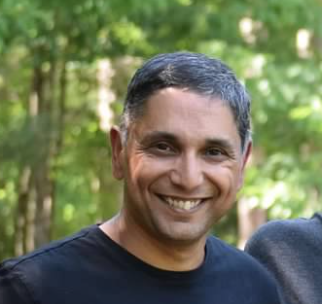 His family asked that donations be given to Deerhorn in his memory. We are so grateful and humbled to be included in Chetan's legacy. To date, family and friends have donated $8,000 in Chetan's name, but it's taken awhile to decide how those funds should be used. In planning for the summer of 2021, we knew that one of our biggest hurdles would be our dining room. We are planning to expand our dining space to include not just the two regular dining rooms, but also the main part of the lodge, as well as a tent on the lower basketball court. And in Chetan's honor, we are planning to build a screened porch off the back of the lodge, connecting to the new dining room. Not only will it provide more space to spread out dining this summer, but we know it will become an integral part of Deerhorn life.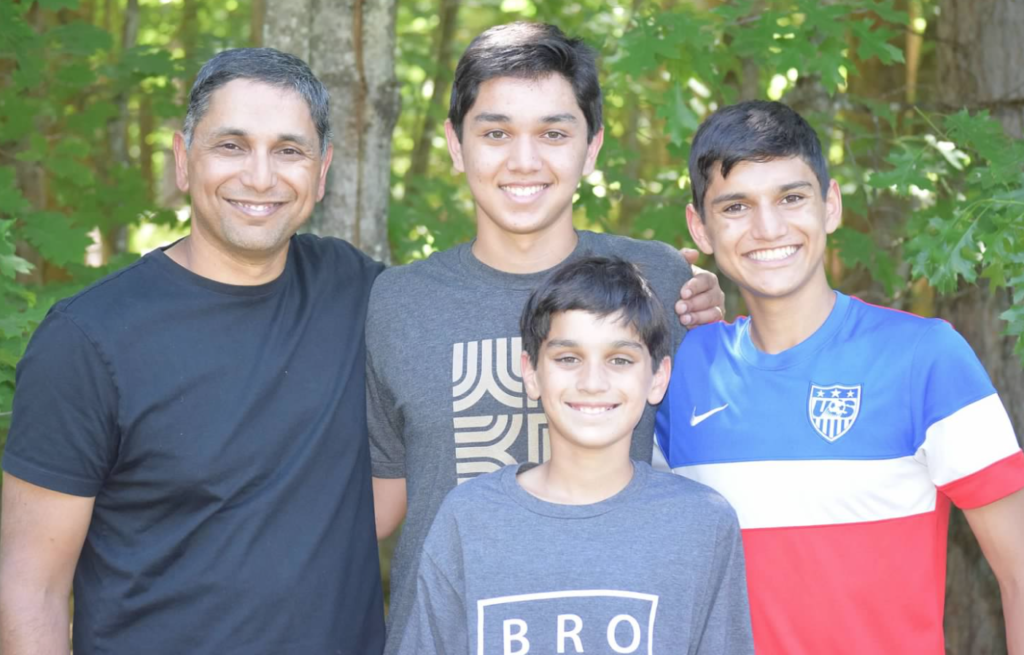 His wife, Deb, agreed that Chetan would have loved this idea. However, we hadn't yet come up with a name for it. She mentioned that it had always been an idea of hers to open a tea lounge and call it "Che's Lounge." And we agreed that the name was perfect for our new porch. Chetan loved to gather his people around him. His personality pulled people in, and everyone was included in the fun. Che's Lounge, where fathers and sons, campers and staff,  can gather and play games and share a meal, feels like a fitting tribute to him. It will also be vital in daily camp life during regular sessions, providing more rainy day space as well as more room in the dining room.
So, together with his family, we are raising money to build Che's Lounge before camp starts on June 6th. We have a great start of $8,000, but the cost of the project is $39,000. If you would like to donate to help build Che's Lounge, you can mail a check (memo line "Che's Lounge") to Camp Deerhorn  3725 Deerhorn Rd, Rhinelander, WI 54501, or you can click HERE to donate through Paypal. Thank you so much for your continued support of Camp Deerhorn. We are eternally grateful.