The holidays are over.  The kids are (*finally*) back in school…until the temperatures drop into a dangerous windchill and school is cancelled just two days after returning from break.  You've just spent the past two weeks with kids running around your house, and perhaps you're thinking, "It's time to plan our summer. What are those kids going to DO this summer?" 

It's always funny how many applications start coming in right after Christmas break. It's a new year, with the promise of summer on the horizon. It's hard to imagine heat and sunshine when the windchill is -25, but those days are coming. And now is a great time to think about signing your son up for a summer at Deerhorn.  Over the next several weeks, we have video presentations scheduled in various cities around Chicago, as well as one in Denver. Video presentations are a great way to introduce your son to some Deerhorn campers, meet a Deerhorn Director, and ask other camp parents the pertinent questions. A list of all of our upcoming presentations can be found HERE, and you can email amy@deerhorn.com for more info.
So what, you may ask, ARE the pertinent questions you should be asking as a camp parent? After all, there are hundreds of amazing summer camps across the country, and it's a little overwhelming to try to figure out which one is the right fit for your son.  There are lots of articles out there giving advice about choosing the right summer camp. There is one, however, that I shared a few weeks ago on our Facebook page, called Finding an Overnight Camp That's Truly Worth It. 
 "When you're considering camps, besides costs, you'll want to ask baseline questions about food, safety, staff training and facilities. But when assessing value, what you really want to know is this: Is this a camp that changes lives? Sending the little people away is no small thing. You want it to mean something."
You want it to mean something. Isn't that the truth? Summer camp isn't cheap, and you want to find a place that will help your son grow and change his life for the better. If you're going to give up two precious summer weeks with one of the most important people in your life, you want it to matter.  So when I read the article, and the question states, "Is this a camp that changes lives?" I wanted to shout out a resounding "YES!" I see it every day of the summer, I hear about it from friends as they send their sons to camp and as they themselves grew up here.  With our focus on kindness, and being a good person, we are changing lives every summer.  Kids conquer fears, form new friendships, and grow into amazing young men.
So take a look at the article, it's definitely worth a read. And I wanted to share with you some of OUR answers to their most important questions.
What are the retention figures? What percentage of counselors return each summer? 87%
What percentage of counselors were campers? 65%
What percentage of campers who have not aged out return each summer? 67%
What percentage of children are related to alumni? 13%, and that summer is climbing every summer!
What can they do here that they can't do at home? The list is endless…water-skiing, sailing, riflery, archery, horseback riding, leadership programs, kayaking…
What makes the camp unique? Many things, but overall our Deerhorn Creed. Written in 1930, it still rings true today, and forms a basis for everything we do at camp.
Can you tell me about the ties that bind? Yes, please!! I could talk your ear off about the ties that bind.  That's the coolest thing about camp friendships. It doesn't matter the time or the distance that separates you…when you come back together, you just pick up right where you left off.  Our Facebook page is a testament to  our amazing Deerhorn community.  Impromptu reunions take place all the time, all over the country.  Weddings are another perfect example. Deerhorn weddings are ridiculously fun events, and a true demonstration of how deep the friendships made at Deerhorn run.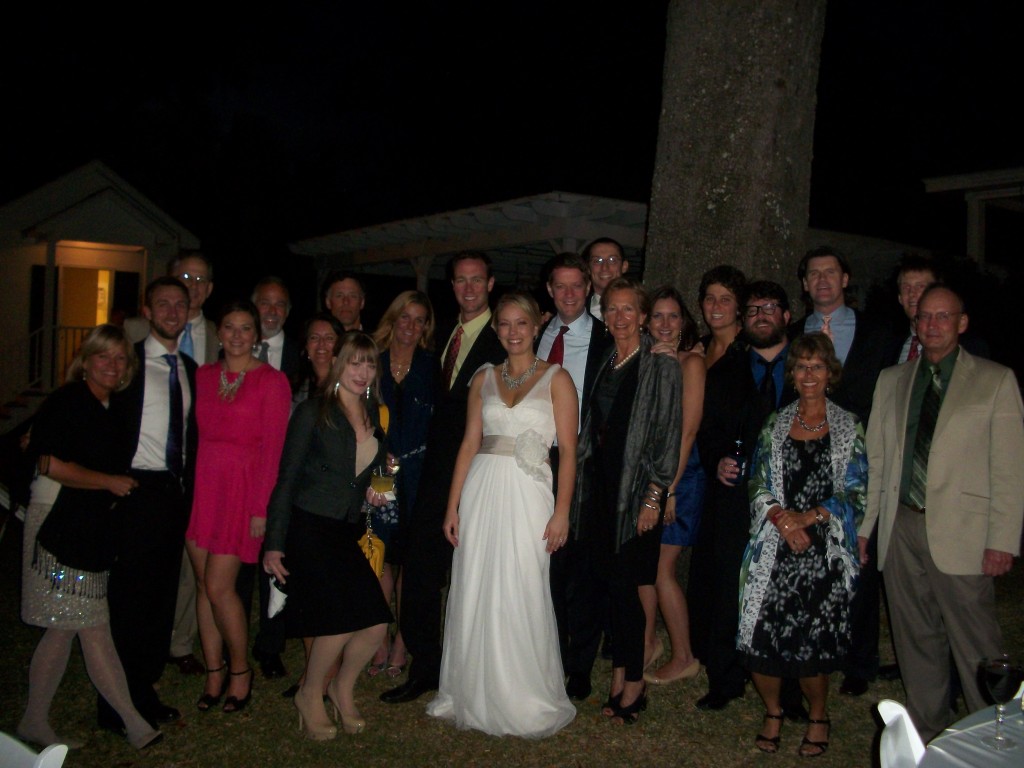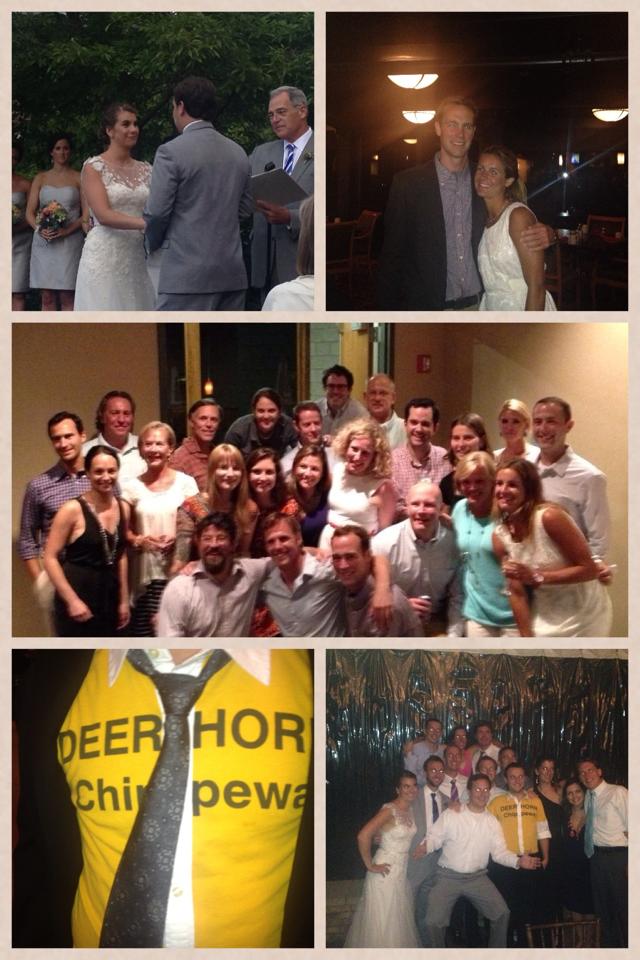 In 2004, we held our 75th reunion at camp. People from all Deerhorn generations came back to camp for a weekend and got to be a kid again. Everyone was divided into the 4 camp teams, and we even did  our legendary Monkey Relays.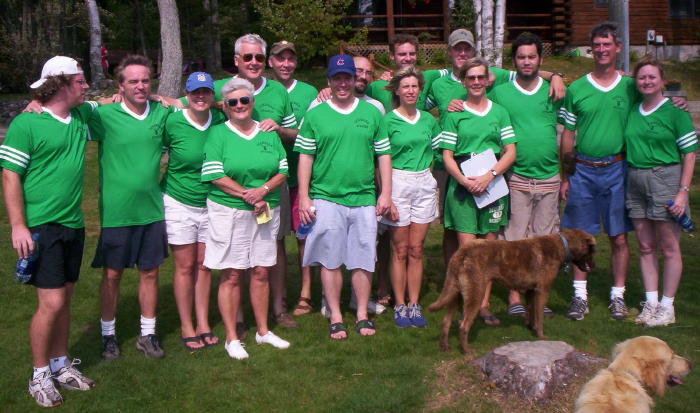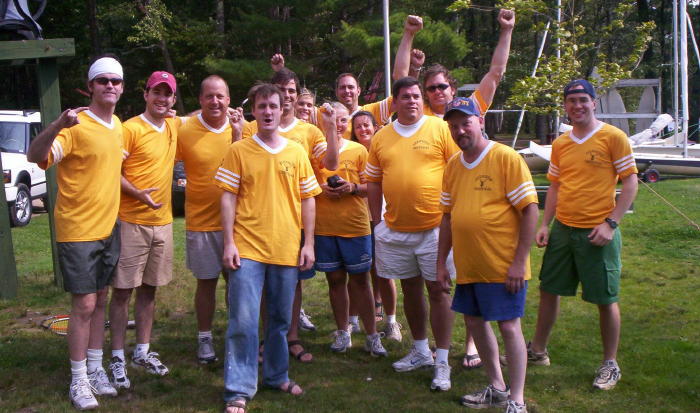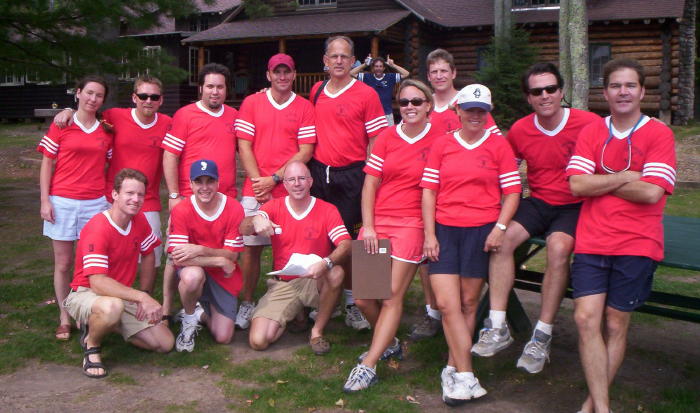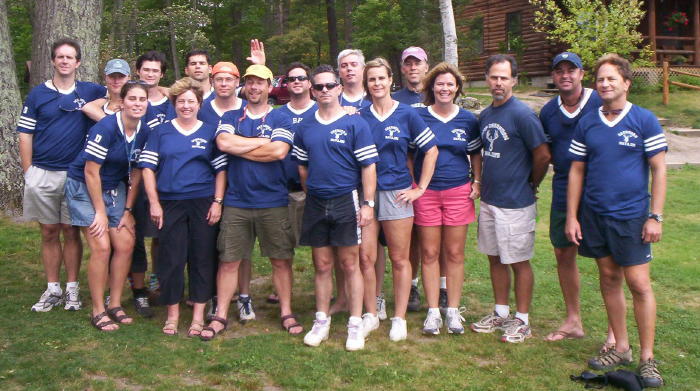 So you see, a summer at Deerhorn is about WAY more than just a summer of sunshine and fun. It's a summer where the connections begin, where friendships are formed that will truly last a lifetime.