Sundays are a little different at Camp Deerhorn. After six days of a regular activity schedule, we all welcome a change of pace. We slept in an hour and had breakfast at 9am consisting of egg casserole, bacon, and toast. Then kids enjoyed some rare free time for the morning. Counselors organized games like ultimate frisbee, while teams met to plan for the big Sunday event, Chariots of Fire.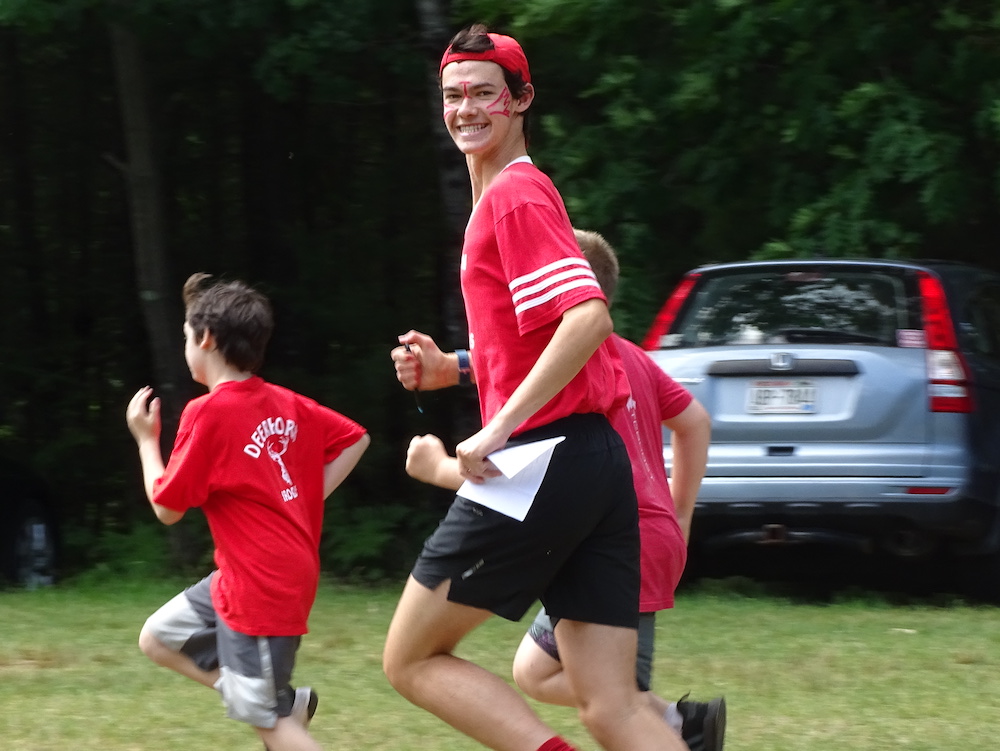 Chariots of Fire  is a super fun Sunday event where teams challenge the "gods" (counselors) at activities all over camp. At some of those activities, once you have beaten the god you get a piece of your team's chariot. Once all of the pieces are brought back to the soccer field, the leaders assemble the chariot and then pull it across the soccer field to victory!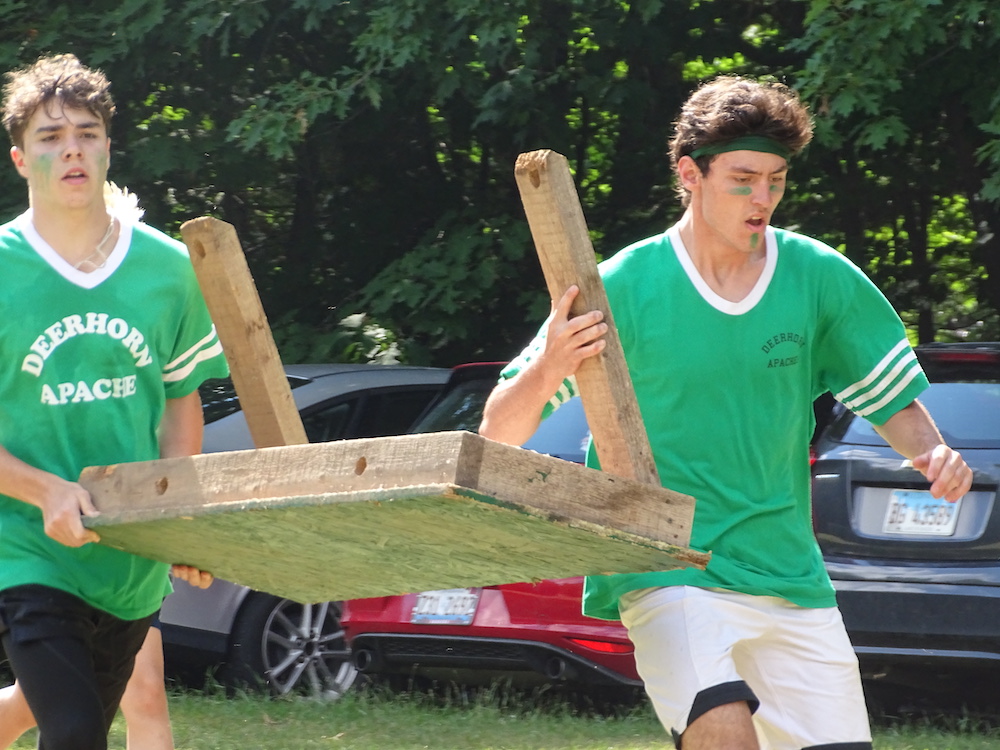 The Iroquois took first place in today's event, followed by the Apache, Chippewa, and Navajo. There were lots of great pics taken at today's event, but it will take awhile to upload them to Shutterfly, so they may not be posted until tomorrow morning.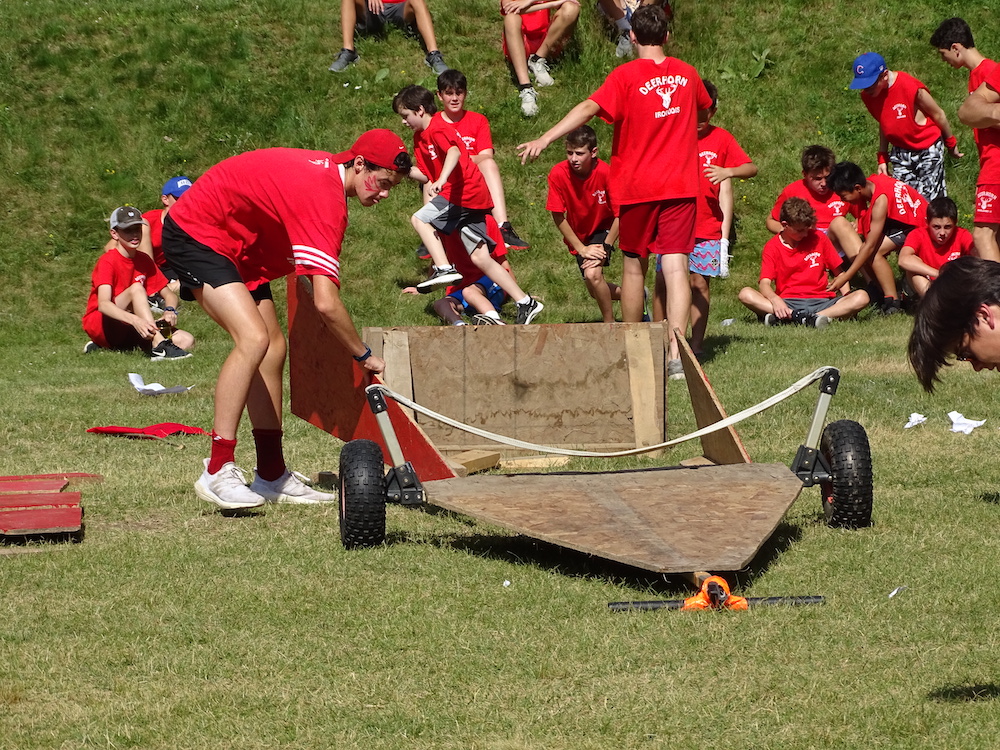 After dinner tonight, kids will gather with their koogee for some Koogee Time, followed by the first campfire of the B session. The forecast didn't look great for today, but we are all grateful the weathermen were wrong and the sun shone on a perfect 75 degree day!