It was a gorgeous blue sky day for our last full day of 2017. We couldn't have hand-picked better weather. Today was our guided fishing day, and although everyone had a blast with our guides, only one family was lucky enough to land the big one. Bill and Billy Cadigan landed a 35 inch musky this morning! Way to go, guys!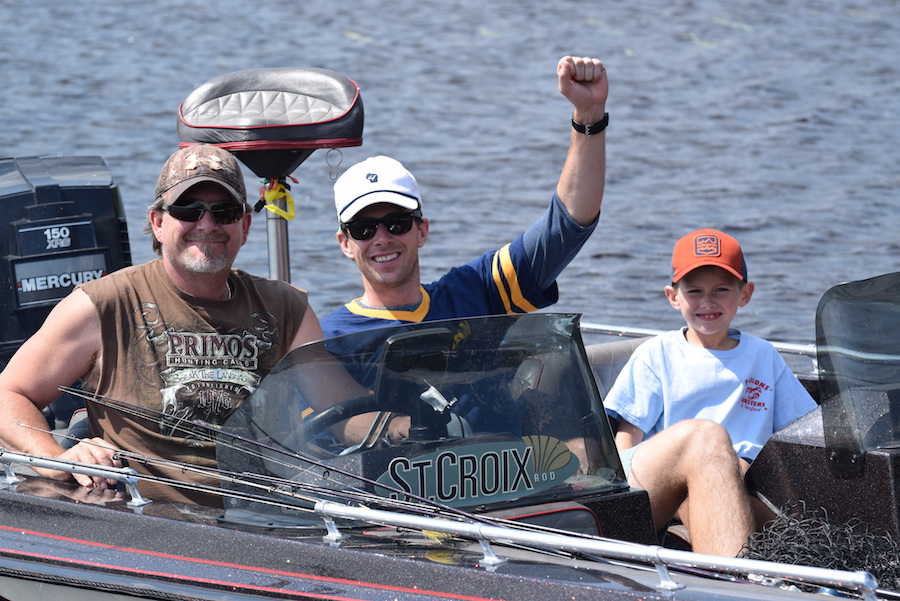 Besides fishing fun, the waterfront was definitely busy with skiers, sailors, kayakers, swimmers, and Rave launchers!! The waterslide was once again a busy place as well.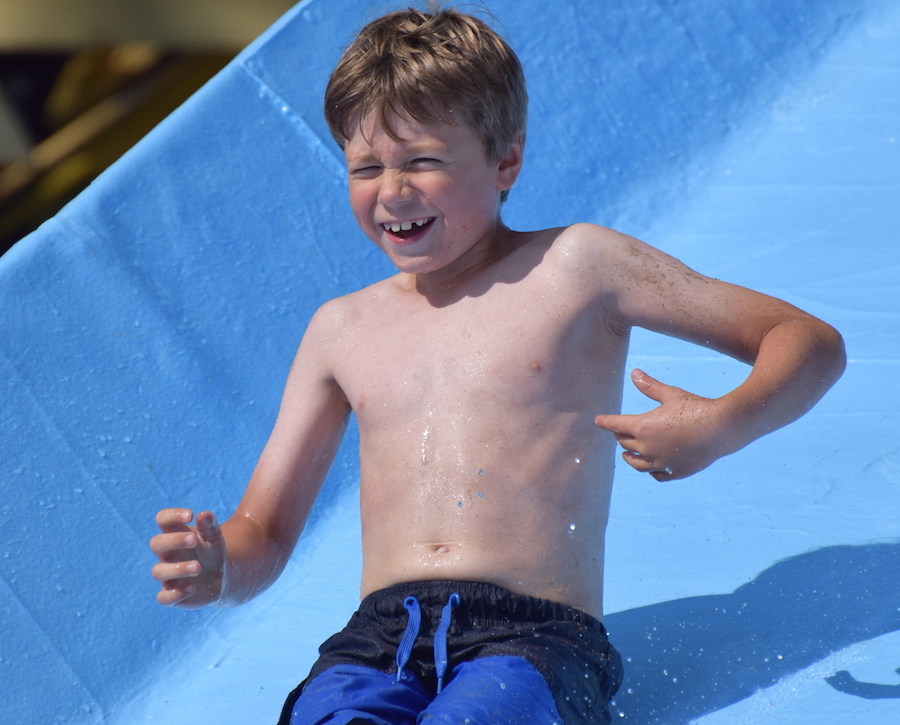 Breakfast this morning was omelets and toast, and lunch was Italian subs, which is a favorite meal around here. Tonight we will have our closing banquet at 5:30, and then it's time for some dads vs sons vs staff SCALP! The kids are already plotting their victory!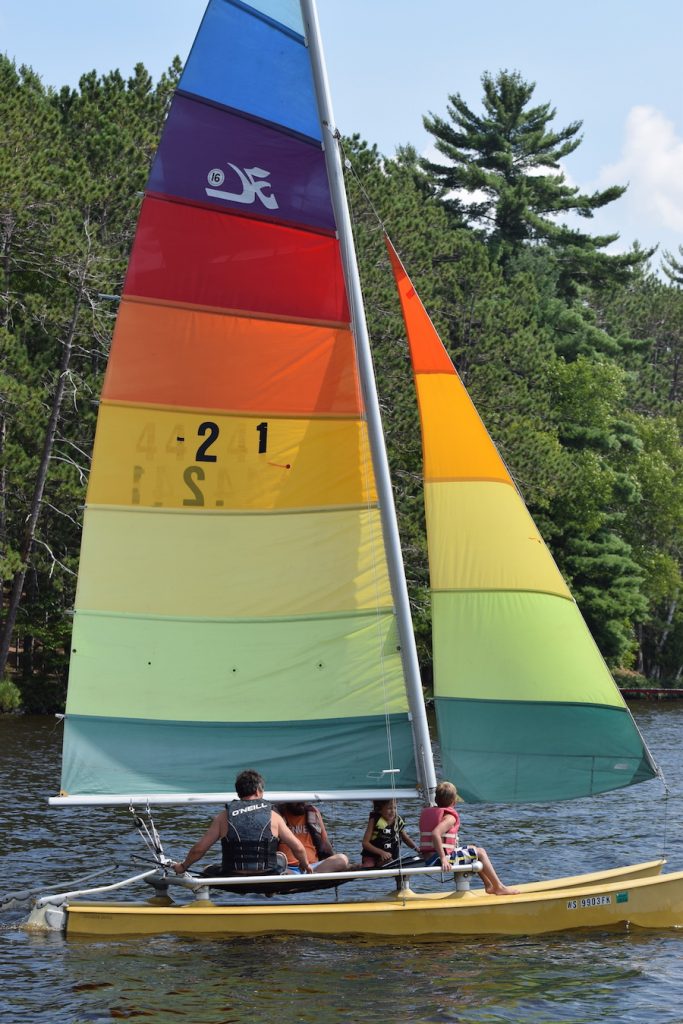 We look forward to our last campfire of the summer tonight, full of dads, sons, and staff playing for the crowd. Tomorrow we will have activities running until 11am, and then it's time to take down camp for the summer. We can't believe it's already here. Many thanks to all the dads and sons who joined us this session, and thanks to all of you who were part of the summer of 2017! We can't wait to do it again next summer!