We enjoyed another amazing day of sunshine and breezes off the lake. Breakfast was cinnamon rolls, lunch was meatball subs, and dinner was steak fajitas.  There are lots of tournaments happening around camp, including tennis, ping pong, chess, and pickle ball.  Games are played during rest hour, g-swim, and during tennis class.  Kids love participating in the competition!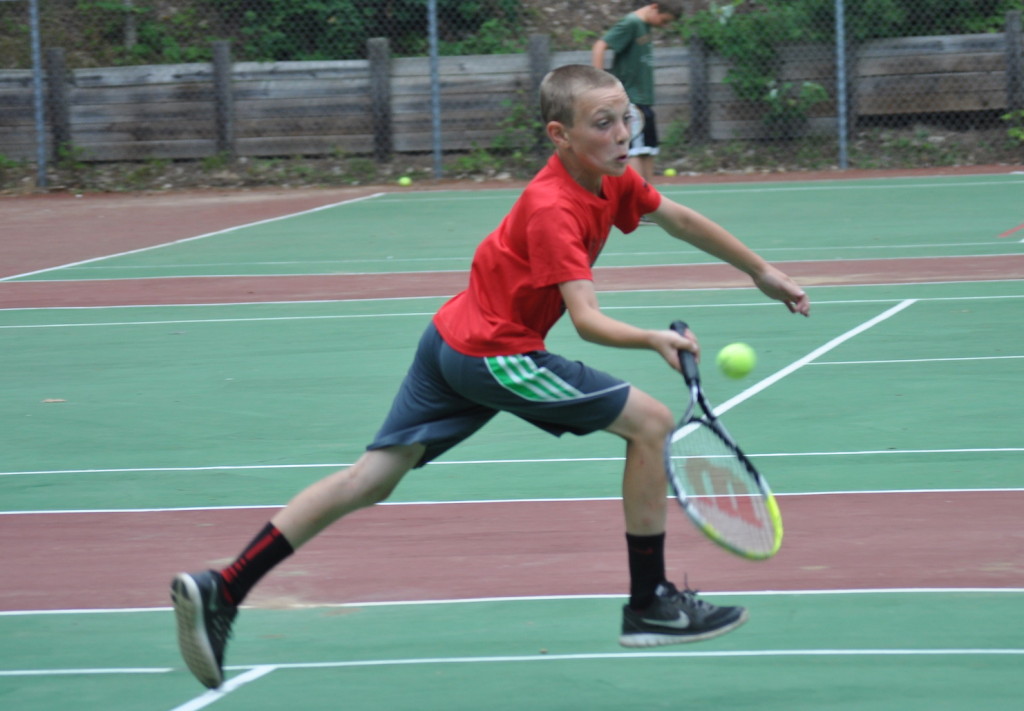 It's also great watching these E session boys continue to discover their love of camp.  They were especially excited about riflery.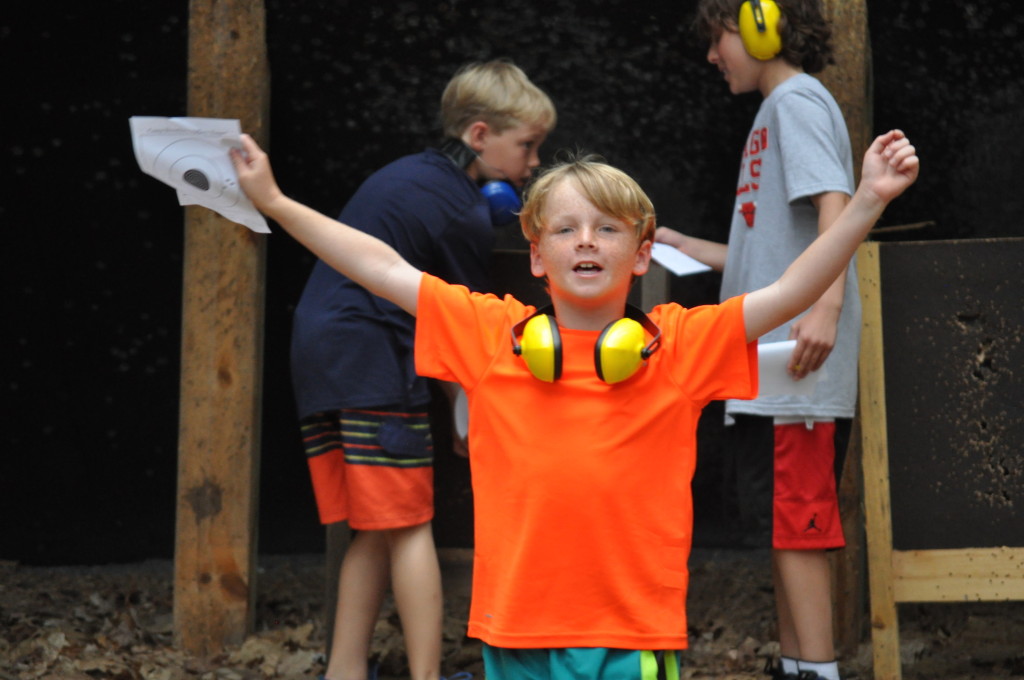 There is a lot of learning that happens around camp…improvement in activities, new skills learned, social skills developed.  And one reason that learning happens so naturally is that underneath it all, we love to have fun! Camp is a laid-back, fun environment where kids feel safe trying new things.  One of my favorite parts of camp is just watching boys be silly.  They love to giggle and laugh and camp is a place where they are free to just be boys.  Those smiles say it all!  Sometimes that means trips down the waterslide on a blow-up whale…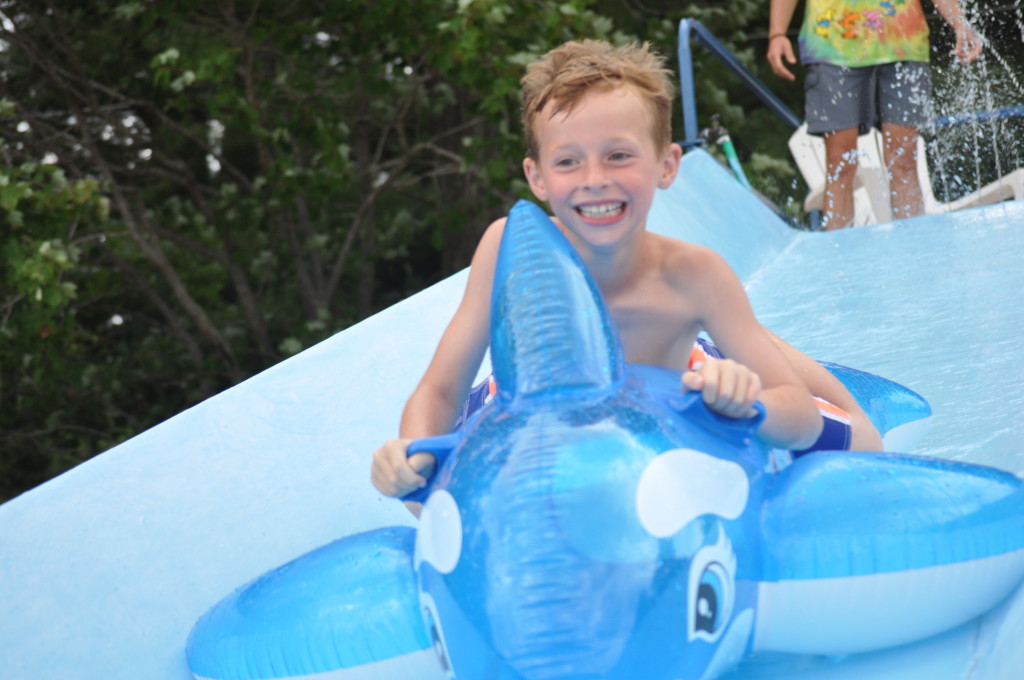 And sometimes it means trying out the new "water hazard" on the golf green…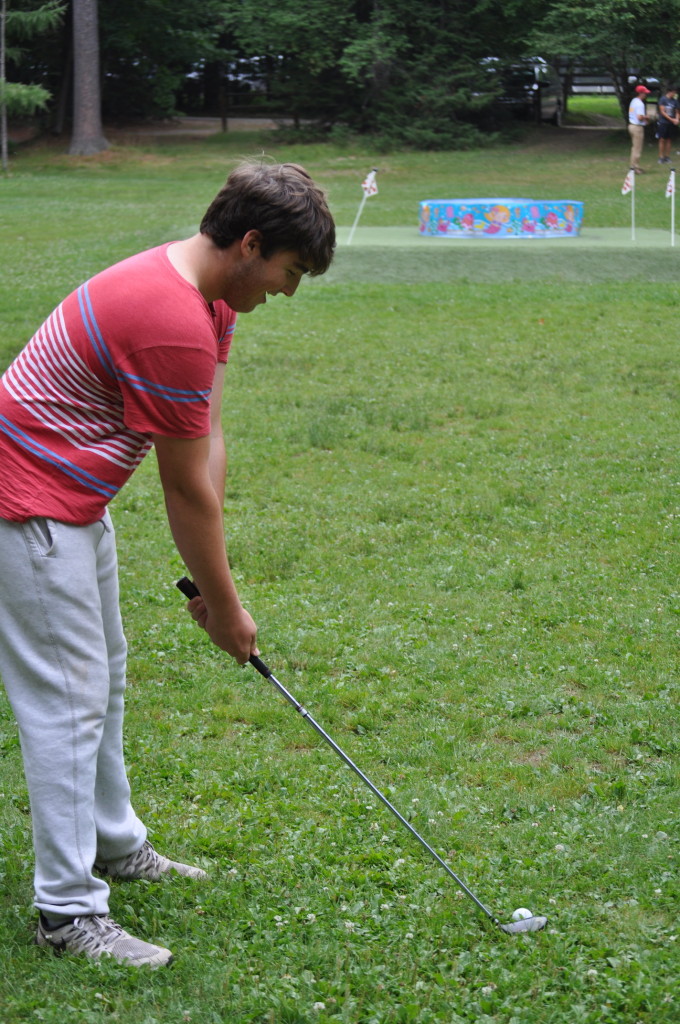 We ended the day with all camp Scalp, which is everyone's favorite game…another stellar day at Camp Deerhorn!