Sundays are a little different at Camp Deerhorn. Our Monday-Saturday schedule is the same every day, so we all look forward to a change of pace on Sundays. Our favorite part of Sunday is we get to sleep in an extra hour and eat breakfast at 9am. This morning's breakfast was french toast sticks and sausage. After breakfast, kids enjoyed some free time around camp before lunch at 1.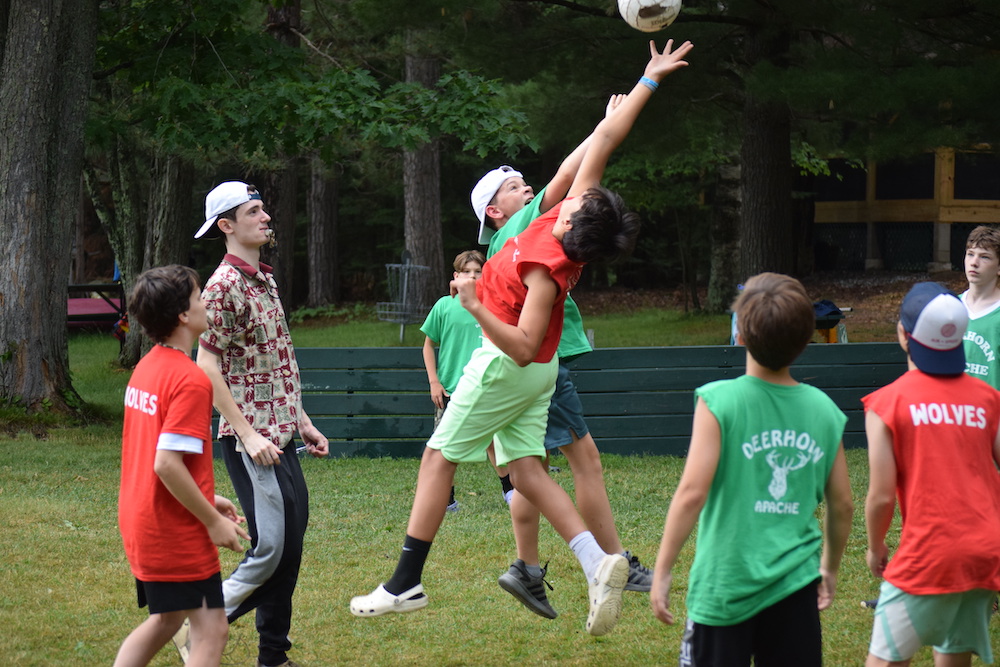 Sunday afternoons are typically our big Sunday team event. However, today's weather made that tricky. It also made making the decision about the afternoon even trickier. There were thunderstorms in the forecast off and on all day, but the likelihood percentages kept changing. Our big Sunday event was supposed to be Chariots of Fire, which is one of the biggest of the summer. By lunch, we had to make a decision, so ultimately we decided to postpone Chariots until Tuesday, when the weather forecast is better.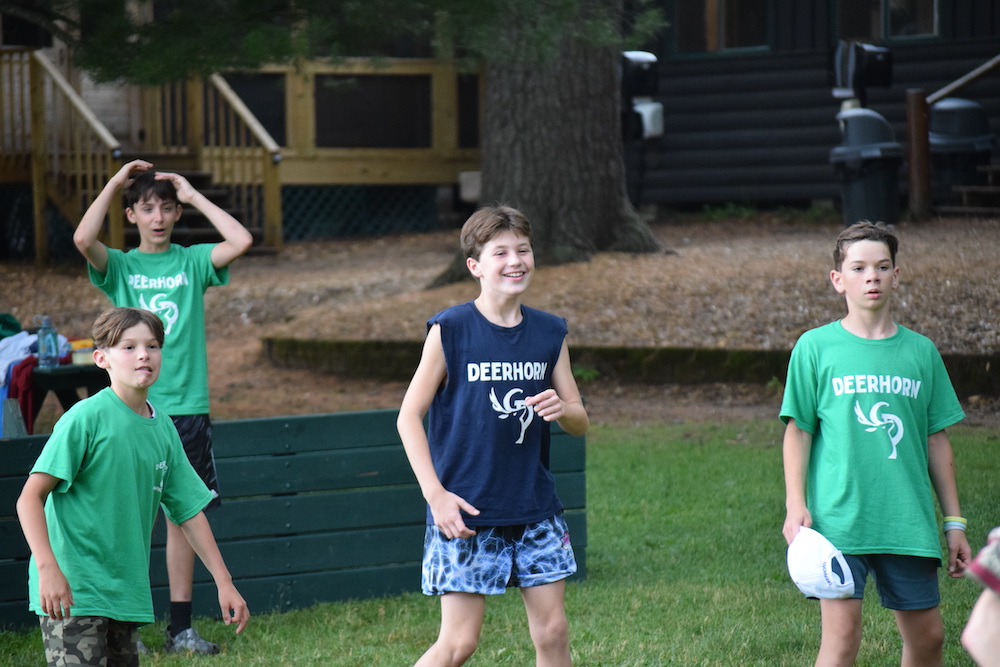 Of course, since we postponed Chariots, it didn't rain all afternoon! Isn't that the way it always goes? We changed our plans to have an afternoon of team competition indoors, in the lodge and the rec hall…But even THOSE plans got changed because it didn't rain as predicted. So instead of indoor team competition events, kids moved outside to play games like lawn soccer, ultimate frisbee, and basketball. Screams and cheers were heard on the beach all afternoon as kids played lawn soccer, one of the newest made up games at Deerhorn.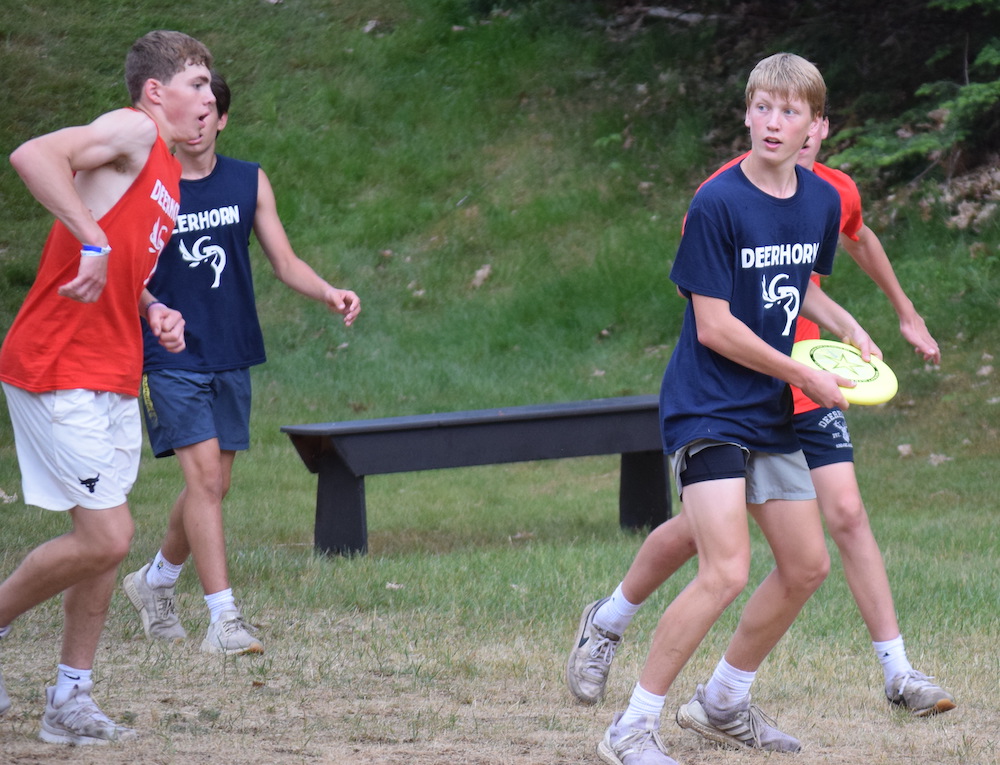 After dinner, kids will gather with their koogee for an hour of koogee time, followed by our first B session campfire at 8. Today just goes to show you that while plans can change and change again…what doesn't change is the smiles and fun at Deerhorn!