Many Deerhorn campers will tell you that coming back to Deerhorn is like coming home. And this third Father Son session is the perfect example of just that.  Out of 43 families, only 5 have never been to Deerhorn before, and they slide right into the action with ease.  Most of the dads in this third Father Son session were campers themselves, and it brings them great joy to get to bring their boys back every year and share Deerhorn with them.  Out of the 60 or so kids who are here for Father Son, 40 are staying over for our first "A" session, many for the first time by themselves. It's such a great transition into regular camp and it's so fun to watch dads who were former campers relive their days at Deerhorn with their sons.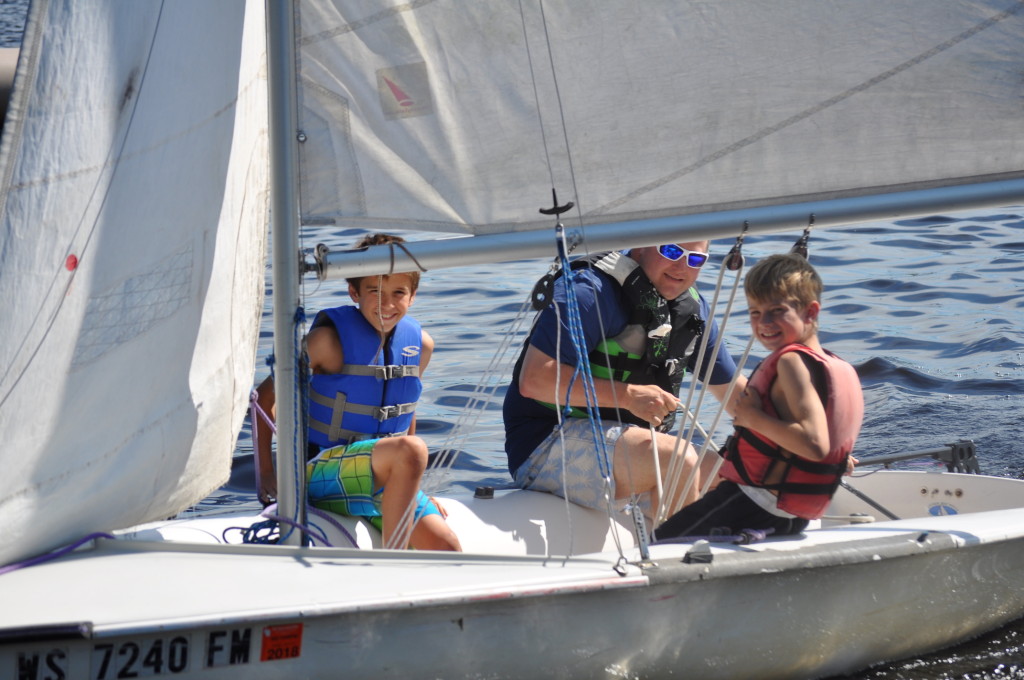 Once again, we were blessed with perfect weather for opening day.  Though it started out in the 40's this morning, by this afternoon it was 75 and sunny and everyone wasted no time in getting into activities, especially on the waterfront. We all enjoyed pulled pork for lunch and spaghetti for dinner. (with mint chocolate chip ice cream for dessert! We all wished there were seconds!)
After dinner, we had a quick meeting to introduce the staff, and then dads and sons played team sports like soccer, kickball, volleyball, and floor hockey.  After the evening activities, we all enjoyed our amazing entertainers at the campfire.