It rained all night, and when we woke this morning, it was grey and drizzling, but by breakfast the rain had stopped and it was done for the day! We were very grateful, especially since today was our guided fishing day. It was definitely on the cooler side all day, but that didn't stop the line from stacking up for skiing all day!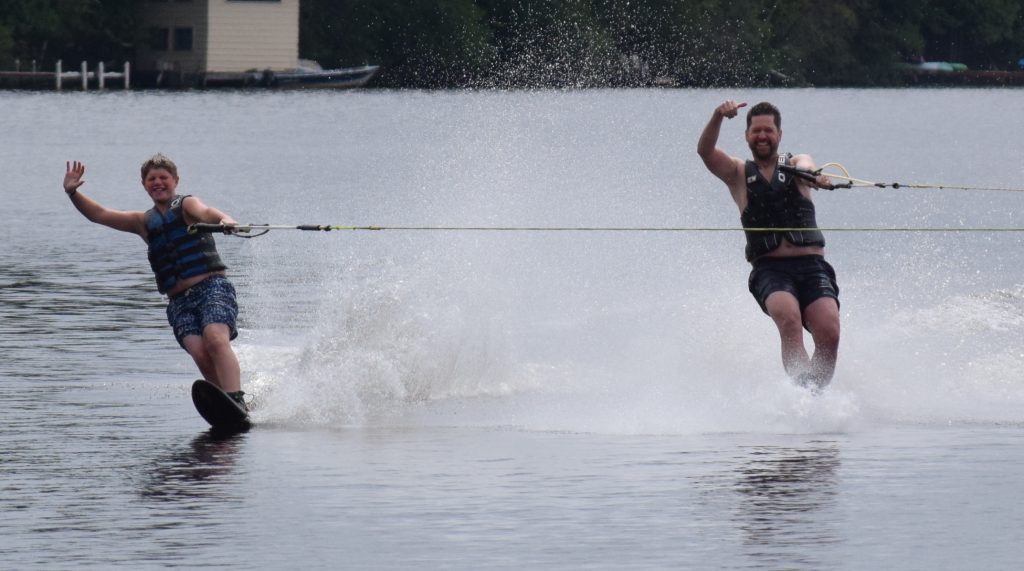 Breakfast this morning was scrambled eggs, bacon, and biscuits and gravy. Lunch was grilled cheese and tomato soup. We are looking forward to roast turkey, mashed potatoes, and green beans for dinner. Activities ran all day, while dads and sons went out with our guides, trying to catch the big musky. Two 4o inch muskies were caught. One by Chuck McGovern, and one by the Lorge family. So fun to see those brought in!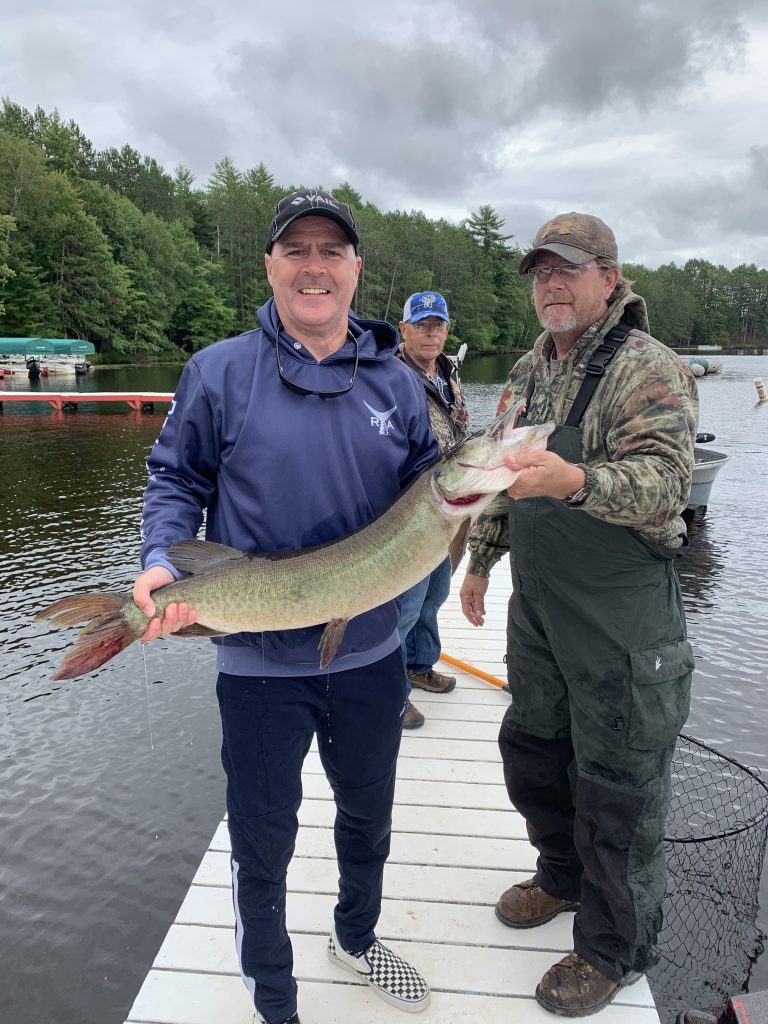 We will have a brief awards dinner at 5:30, then eat at 6:00. After dinner, it's time for dads vs kids vs staff Scalp, and we'll end the day with another great Deerhorn campfire. What a fun day it has been!