We have to admit…the forecast for today was not good. It was calling for rain all day during our guided fishing. And even though it did rain for a couple of hours, that didn't stop the fishing fun! A few dads canceled because of the rain, but others came back for round 2 in the afternoon! It rained from around 10am-noon, and then, thankfully, we were done!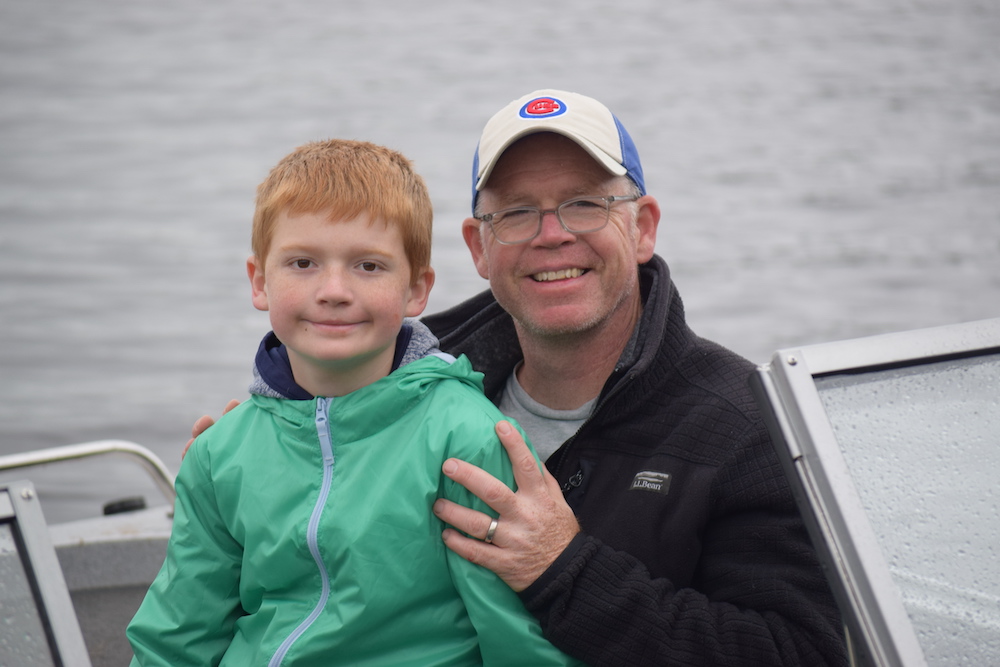 Our dads and sons had a great time with our guides, and while they did spot a musky or two, no one was able to land one. However, kids were super excited to catch lots of smaller fish like bluegills and sunfish.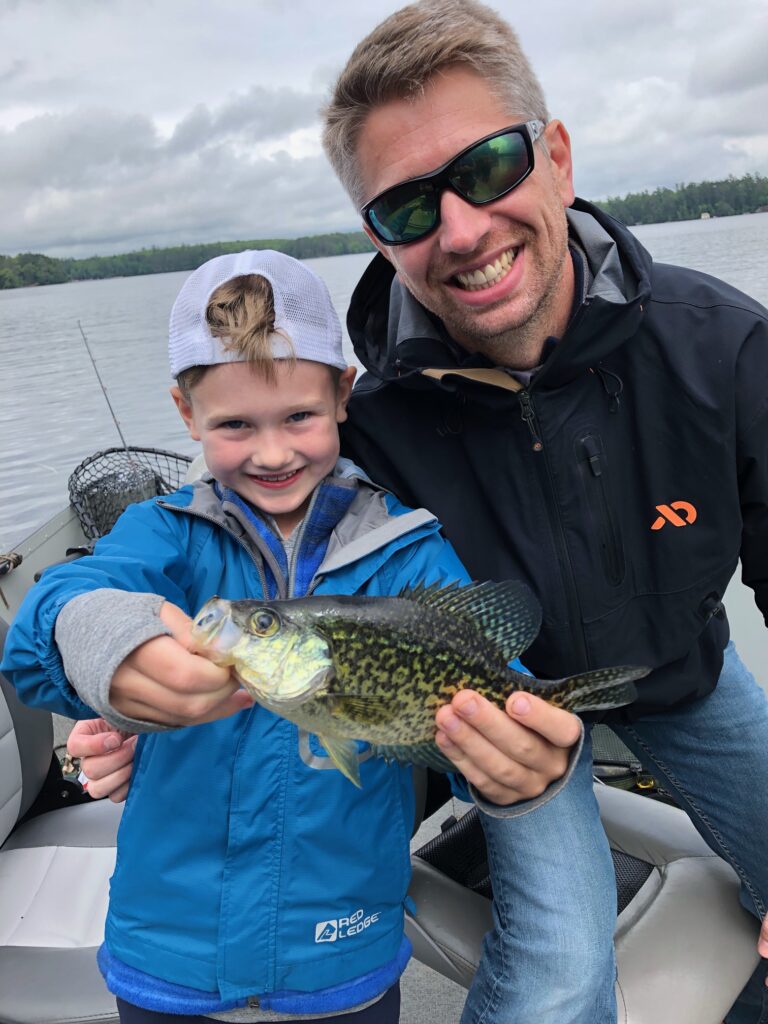 Activities like arts and crafts were busy this morning. Once the rain stopped this afternoon, the Rave was once again packed with kids and dads ready to have fun. We were all excited tonight for dinner to enjoy steaks from Chicago Cut Steakhouse. A huge thanks to David Flom for once again providing them and cooking them to perfection for us!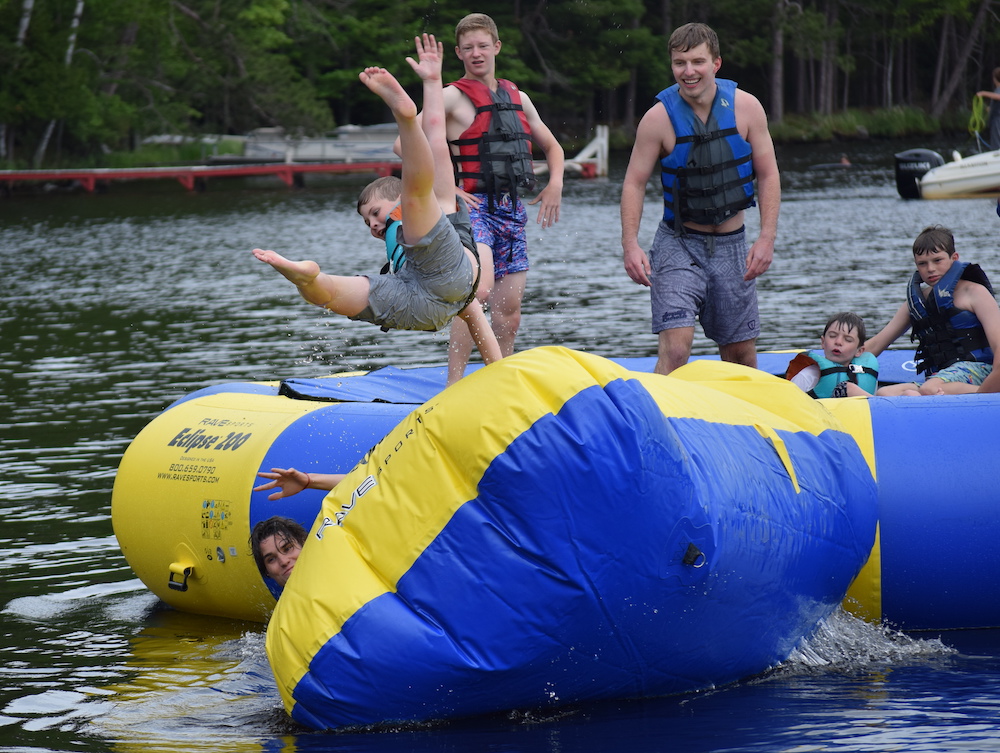 After dinner, we played several rounds of dads vs sons vs staff Braveheart, which is everyone's favorite camp game. And we're all ready for our final Father Son campfire, settling down for the night after a very full day of activity!