We awoke this morning to cloudy skies and rain. There was the possibility for storms, but at breakfast it was just light rain. In the middle of breakfast, our power suddenly went out!  Luckily, it was only a short outage and the power was back about an hour later. But it's never a dull moment around here!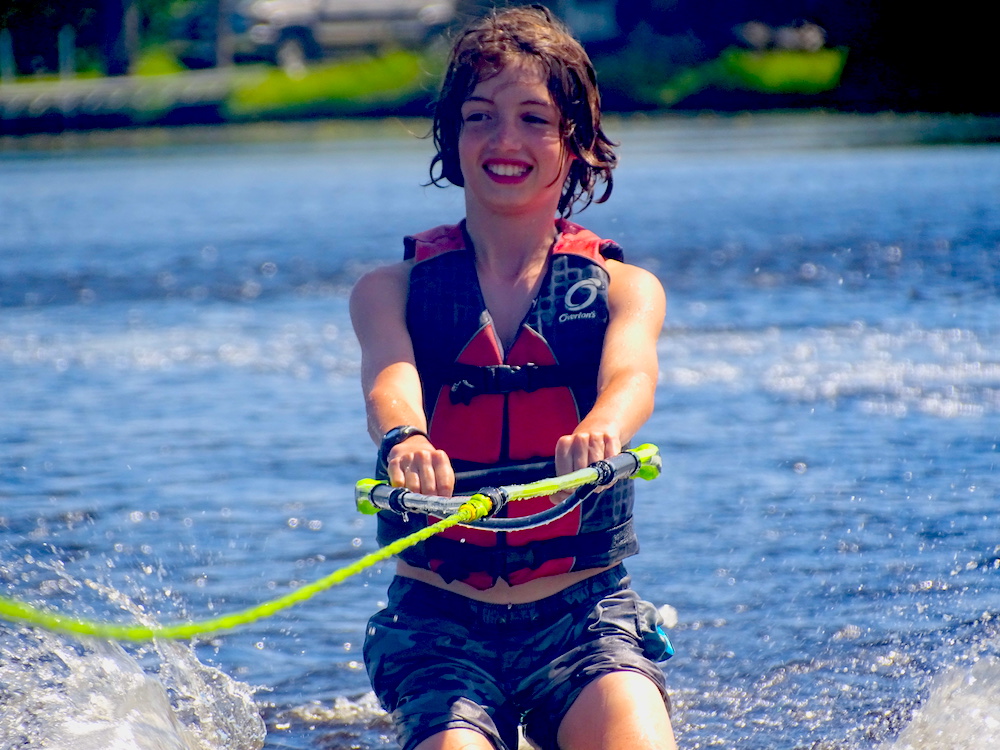 Even though the first couple of activity periods were forced inside because of rain, by the time lunch rolled around, the skies were blue and the sun was out! It was a beautiful, albeit windy, afternoon on the lake. Breakfast was waffles and sausage, lunch was chicken, and dinner was full Thanksgiving spread, including turkey and stuffing.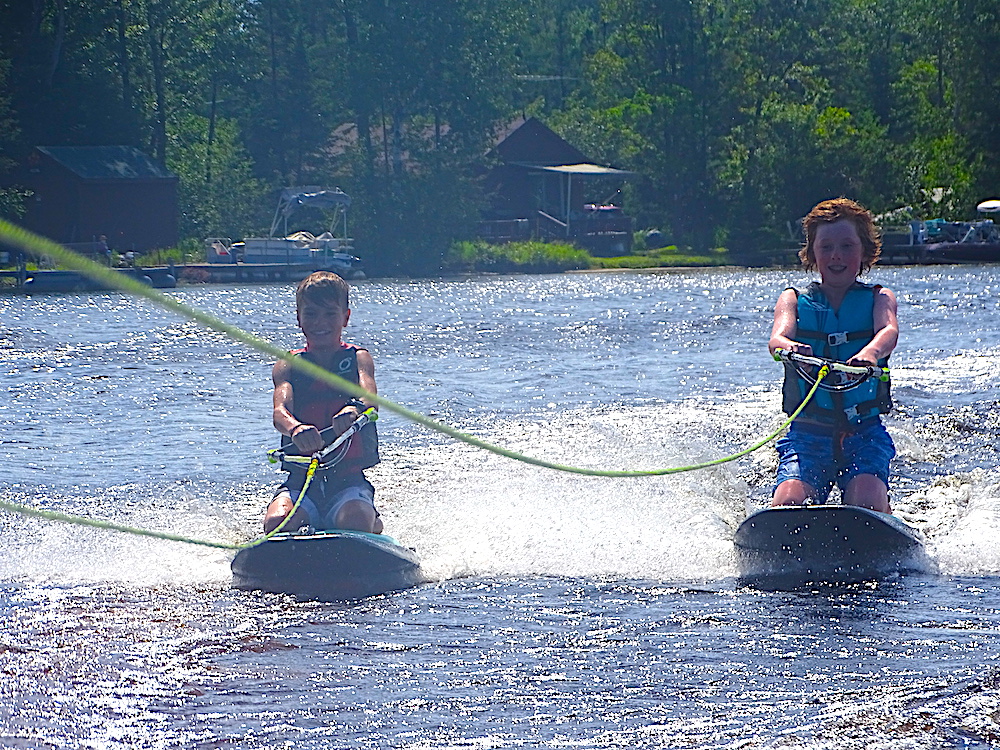 Every day kids work together to clean up their koogee after breakfast, because they know Blaine is going to come around and inspect and leave a score. Today the winning koogee for the first week of the session was announced and it was koogee 15. They got to go on a ride on the floatboat to the Birchwood to get pizzas for dinner. They were psyched!