While we started the day with rain showers for most of the morning, by lunch time the sun had come out and it turned into the most beautiful afternoon! We are glad the forecast for the rest of this week looks beautiful as well! We welcomed 30 families to our 4th Father Son camp, and they had a full day of action at camp already!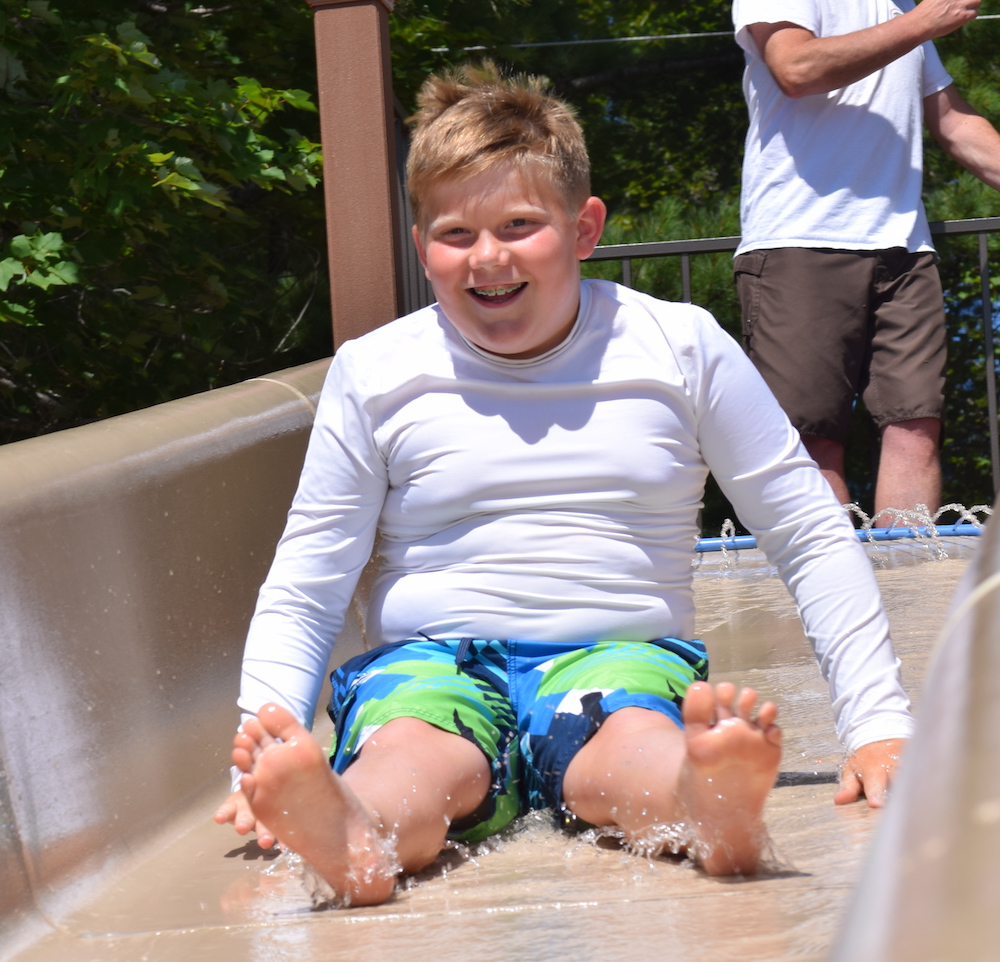 There were lots of trips down the waterslide, sails on the new Hobie, and the ski dock was full all afternoon. Breakfast this morning was french toast sticks and bacon, lunch was chili and cornbread, and dinner was spaghetti and meatballs and caesar salad. Sports and Games played sprout ball all afternoon on the golf green.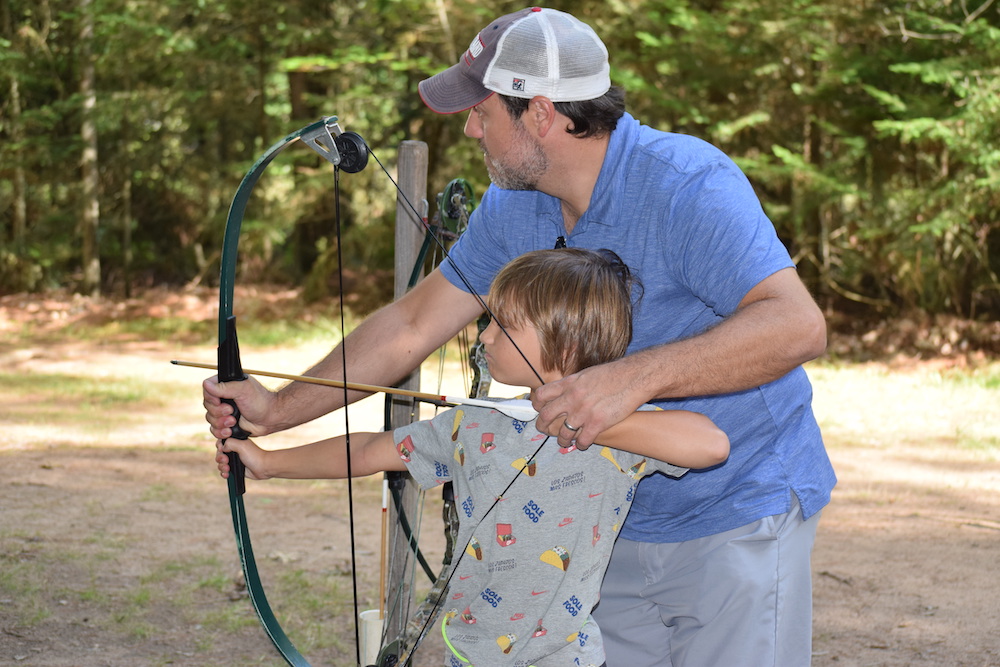 Archery was definitely a popular destination as well! After dinner, there were team sports to choose from of kickball, flag football, knock out, and volleyball on the beach. Photos from today's action can be found on our Facebook page and will be uploaded to our Shutterfly site tonight. We are all looking forward to the campfire tonight! We are glad these dads and sons are here and look forward to the next three days with them!