5:15am.
That's the time that the first of the D session kids decided it was time to wake up this morning. 😉 There just is no time to waste when you're only here for ten days. This morning when the bell rang at 7:15am to wake everyone up, about 30 kids ran to the lodge, thinking it was time for breakfast. Sorry, friends. That was just to wake up…breakfast isn't for another 45 minutes! That's another hallmark of D session kids, is they run everywhere they go!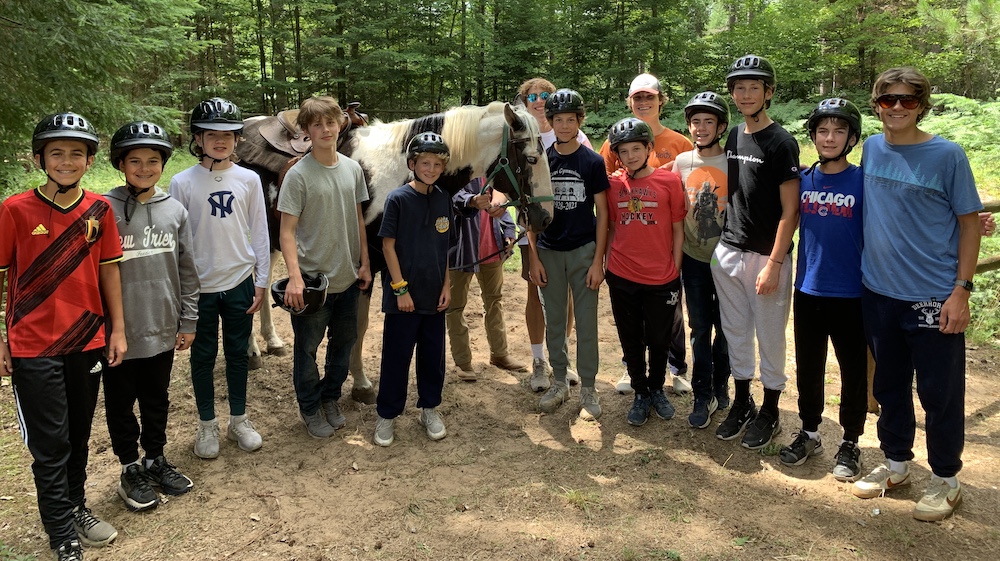 Another true sign that it's D session is the long line for the store on the first day. So many kids that we can't get through them all before dinner! I love the fact that these first year kids have only been here 24 hours and they already need all the swag. They are committed! There haven't been many signs of homesickness, and kids are super excited for all of their activities.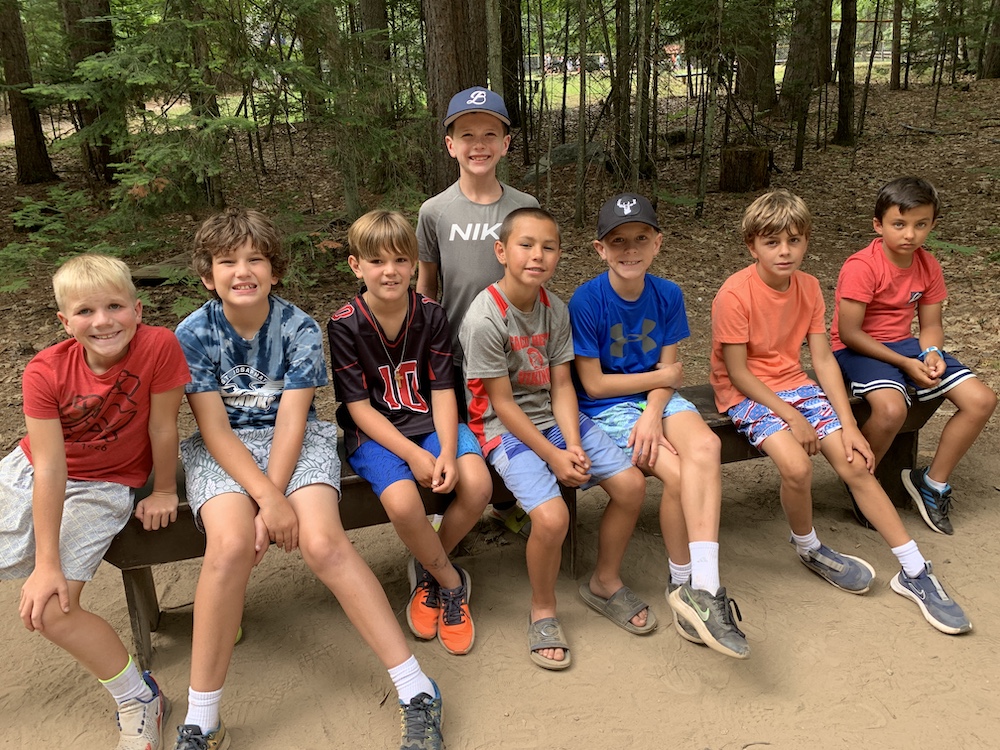 Breakfast this morning was sausage, egg, and cheese sandwiches, lunch was homemade pizza, and dinner was chicken tacos with mini chocolate pies for dessert. Sports and Games played a fun game called Star Wars, invented by our counselors years ago. The sun was shining and as you can see, the smiles abound!