Our guest blogger today is Carol, mom of two Deerhorn campers, one of whom is leading our Apache team this summer! We have loved getting to know Charlie at camp over the past few years. He is one of those kids who makes our job as a camp director easier.  He lives the Creed every day, spreading sunshine and good cheer, just for the fun of it & helping other campers in need.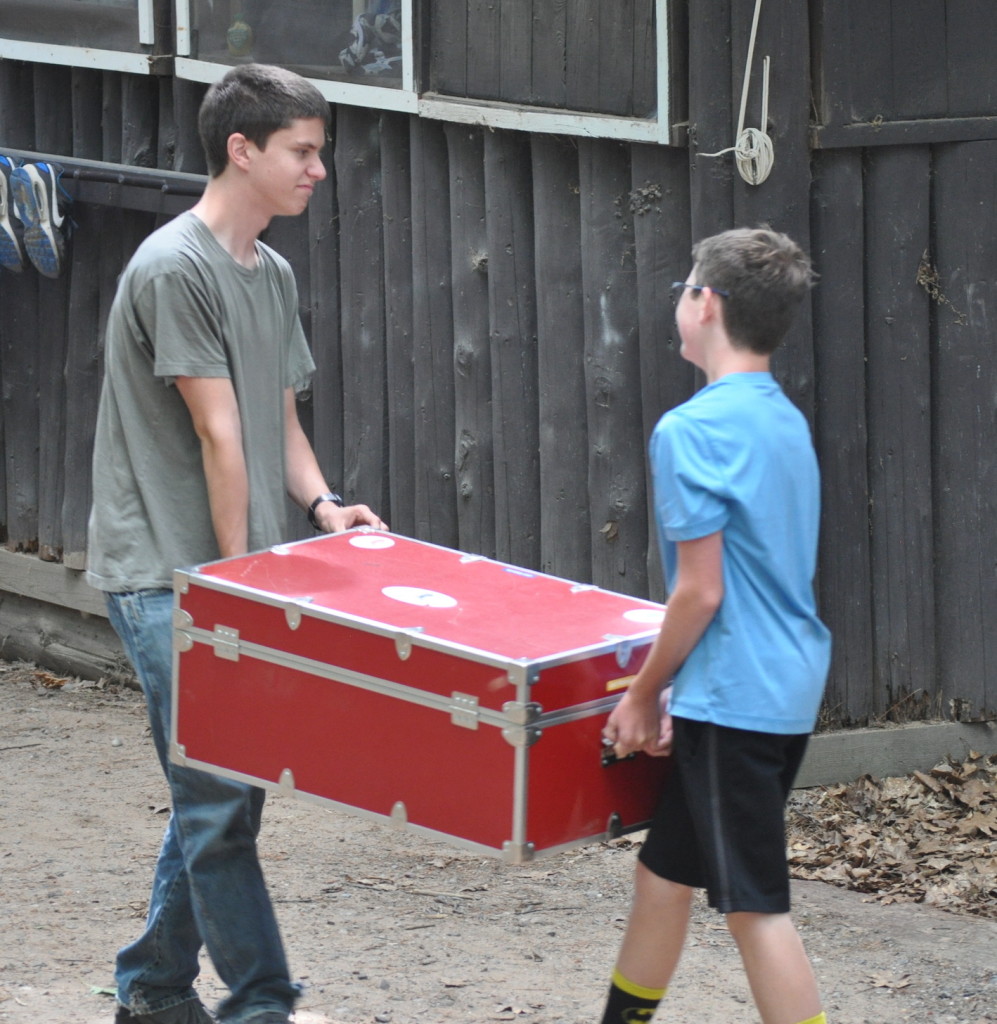 His friendship knows no age limits. He is equally close with kids younger than he is, as well as with counselors on staff.  We are grateful Carol wanted to share with us the impact Deerhorn has had on her family.  We believe we can be a parent's best partner in helping boys grow up into phenomenal young men.
"It takes a village", the saying goes.  I say "It takes a camp"; if that camp is Deerhorn.
Every life has ups and downs, and at two of my deepest downs, Deerhorn helped me up.
The first was when I was struggling to extricate myself from my marriage which had become toxic for my four children and me.  I desperately wanted to protect my eldest son (then in sixth grade) from the day-to-day fallout.  A friend recommended Deerhorn and although it was late, there was room for him.
When I dropped my son off at the bus, I was sure I had made a huge mistake.  All these kids with their lacrosse sticks seemed to know each other, as did the parents as they chatted at the bus stop.  I can still see his tender profile in the front seat through the bus window.  I cried the whole drive home, and later learned my son cried too.
I will never know if it was God, the US Postal Service, or the experienced Broadbridges, but my first letter from the North Woods started "Forget everything I said in that first letter, it's great here!"  I never received that first letter of laments!
Fast forward to when my second son, my fourth child, was in seventh grade.  He was falling off the rails, big time!  I was afraid for our futures.  Again, Deerhorn to the rescue!  I wasn't teary at drop off this time, but have learned that my son was.
Again, the Broadbridges worked their special Deerhorn magic and my wild boy came back a changed young man.  Since then he has returned and has been honored with several camp awards for spirit and service.  Summer 2015 will be his sixth summer and he has been chosen to serve as a leader.  What an honor!
Our story is one of the power of hope, faith, and family, together with a strong belief in the possibility of change.  That is all true and powerful, but I will never discount the overwhelmingly positive influence of Deerhorn.