It was another gorgeous day again here at Camp Deerhorn! We were all grateful for an extra hour of sleep, as the bell rang at 8:15 and we ate breakfast at 9. One of our chefs, Fred, got up at 3am this morning to make homemade cinnamon rolls for the entire camp! What a treat!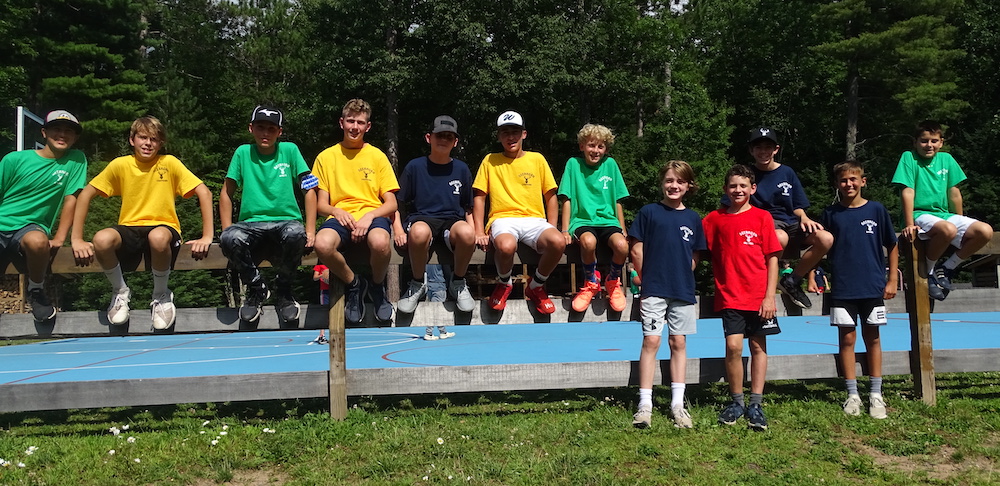 After breakfast, I opened the store, since the line yesterday was so long we didn't get through everyone. There were 30 kids who came to the store yesterday, and 53 more came today! These kids are decked out in some Deerhorn swag, and I can't keep hoodies on the shelves!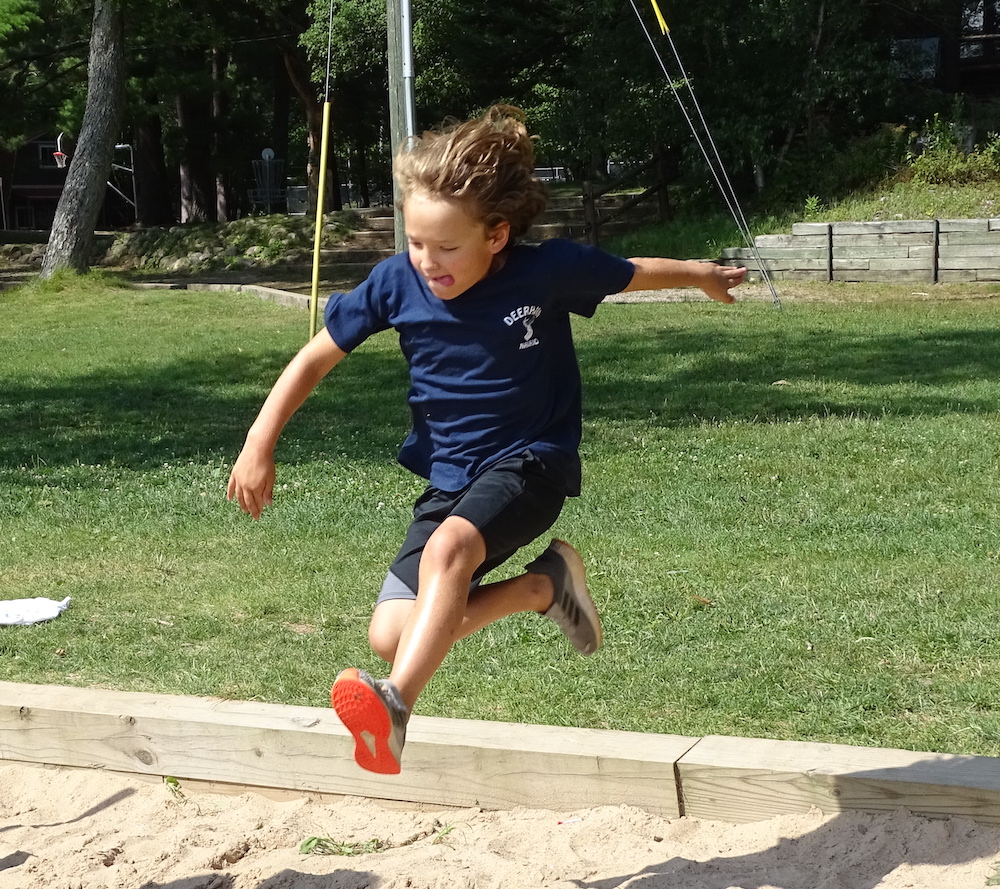 Other than the store rush, kids enjoyed a morning of free time, some playing ultimate frisbee with counselors on the soccer field. Spencer gave a Words of Wisdom talk at noon at the campfire ring, about how grateful he is for his Deerhorn friendships. Lunch was roast beef sandwiches and tater tots, and after rest hour, it was time for today's big Sunday event, the Deerhorn Decathlon!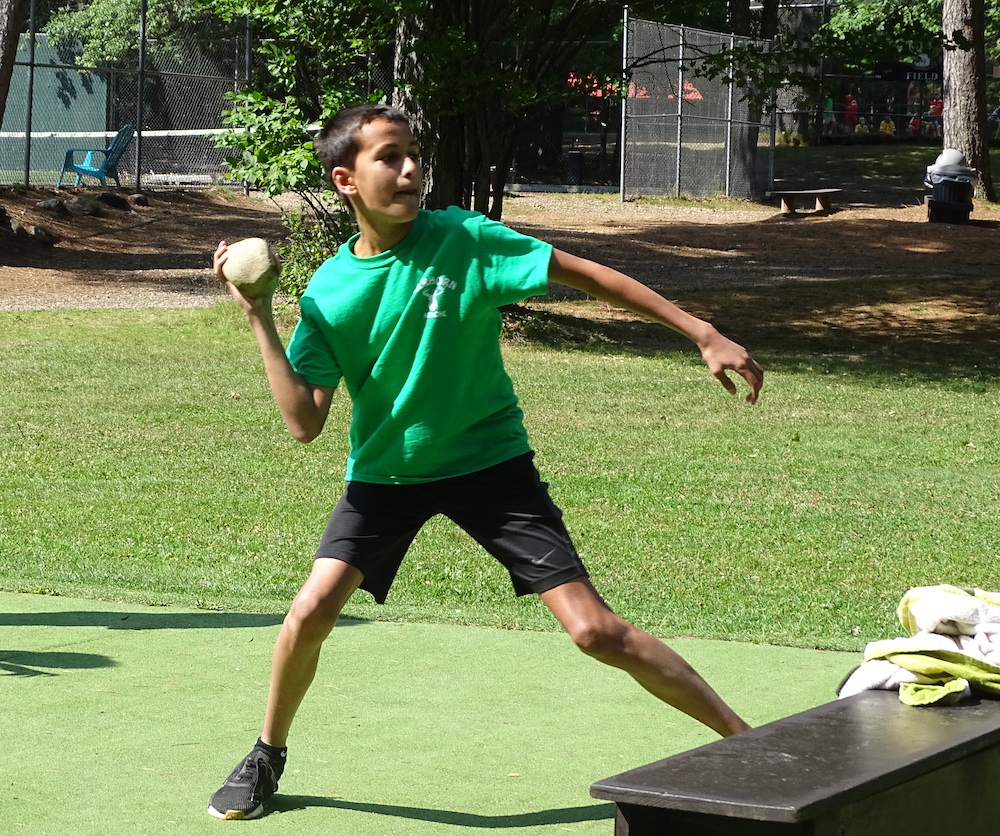 Though it actually ends up being 12 events, instead of 10, the Deerhorn Decathlon features traditional decathlon events such as long jump, shot put, and discus throw, and other non-traditional events, like the obstacle course. Kids go to each event with their activity group, competing to win points for their team. The overall winning team will be announced at tonight's campfire!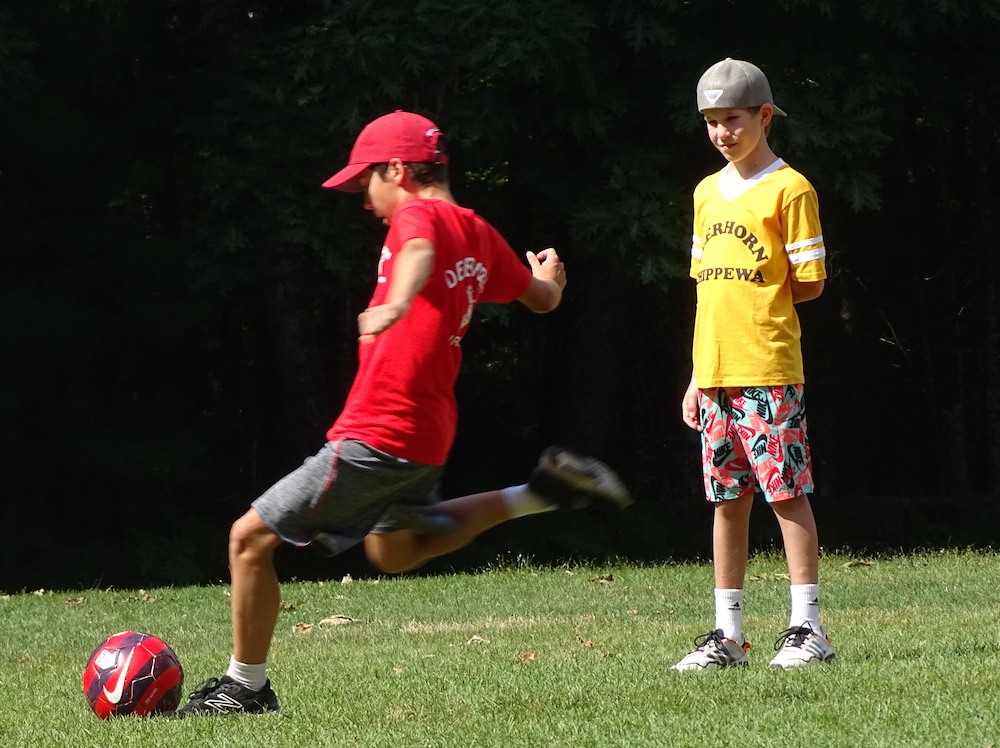 It was a fun afternoon of team competition, and after dinner, kids will gather for some koogee time, followed by our only D session campfire. Photos from today's event are being uploaded, but might not be totally shared until tomorrow, depending on our Northwoods internet! All in all, a great Sunday at camp!