After days of sunshine and perfect weather, we woke (an hour later) to dark skies and thunderstorms…as monkey chatter filled the dining room and bananas hung from the rafters, the question on everyone's mind was…Will the Monkeys go on? The Monkey Relays are the biggest Sunday event of the summer, the grandaddy of them all, and they've been happening at Deerhorn since 1930.
After a pancake breakfast, the morning was spent watching a movie or hanging out in koogees with friends as each storm passed through. The skies would grow dark, the rain would come, and then the clouds would part and the sun would shine once again, giving us hope for this afternoon.  Ryan Farrell gave a great Words of Wisdom at noon about how Deerhorn will always be here, whenever you choose to return.  After Thanksgiving dinner for lunch at 1, we ended rest hour early at 2:30, hoping to beat whatever storms were forecast the rest of the afternoon.
Everyone gathered in the lodge at 2:30, and the walls reverberated with team cheers…the excitement was electric!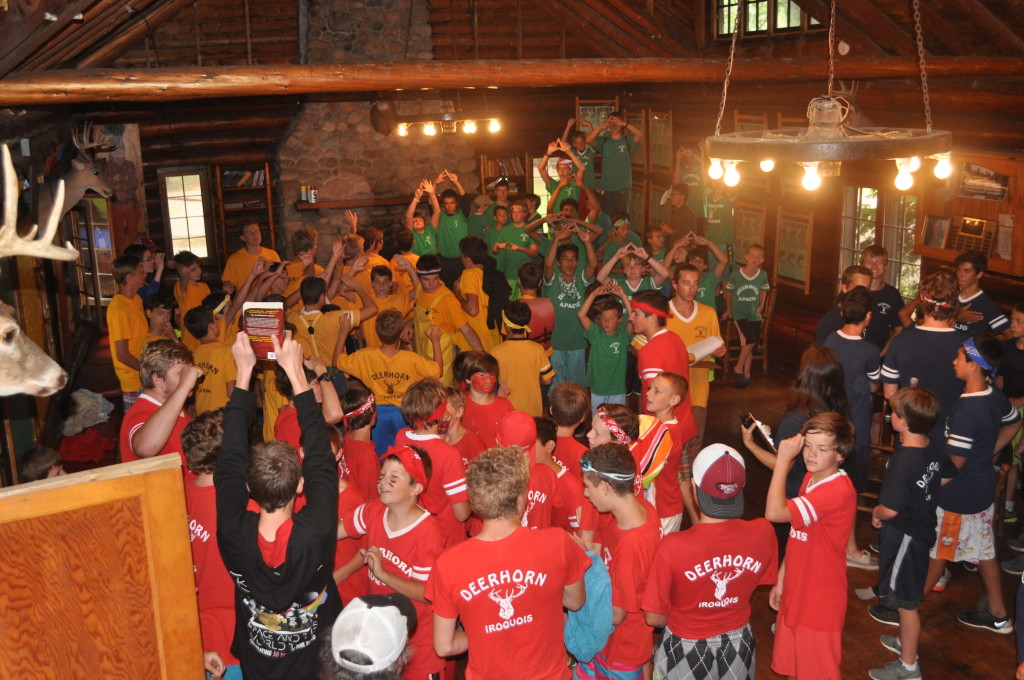 It was an afternoon of intense focus and concentration, as kids carried ping pong balls all over camp, and other campers completed activities for their team, like sailing, horseback riding, and golf.  All of the camp activities are included.  The teams changed leads frequently as the event went on, and it was clear it was probably going to be a close finish.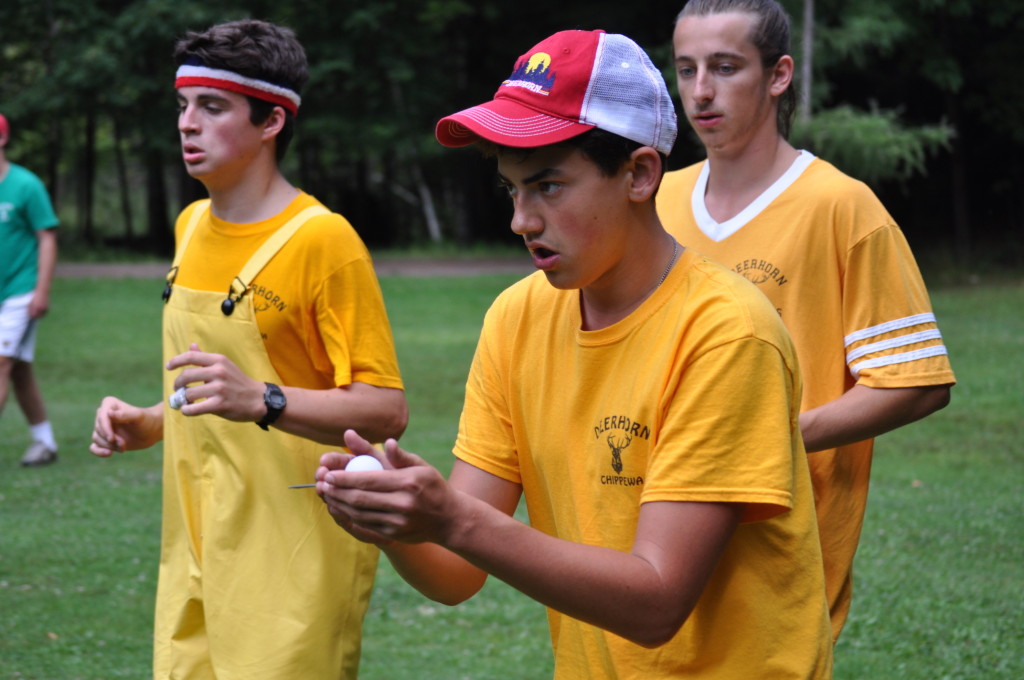 It all  comes down to the last two events, where one of the older campers does an A-dock run and then tags his leader, who has to build a sandcastle over the top of an arrow buried in the sand.  Chippewa came into their sandcastle first, but Navajo were close behind, and the finish was close, with both teams machine gun running into the water, certain they had won.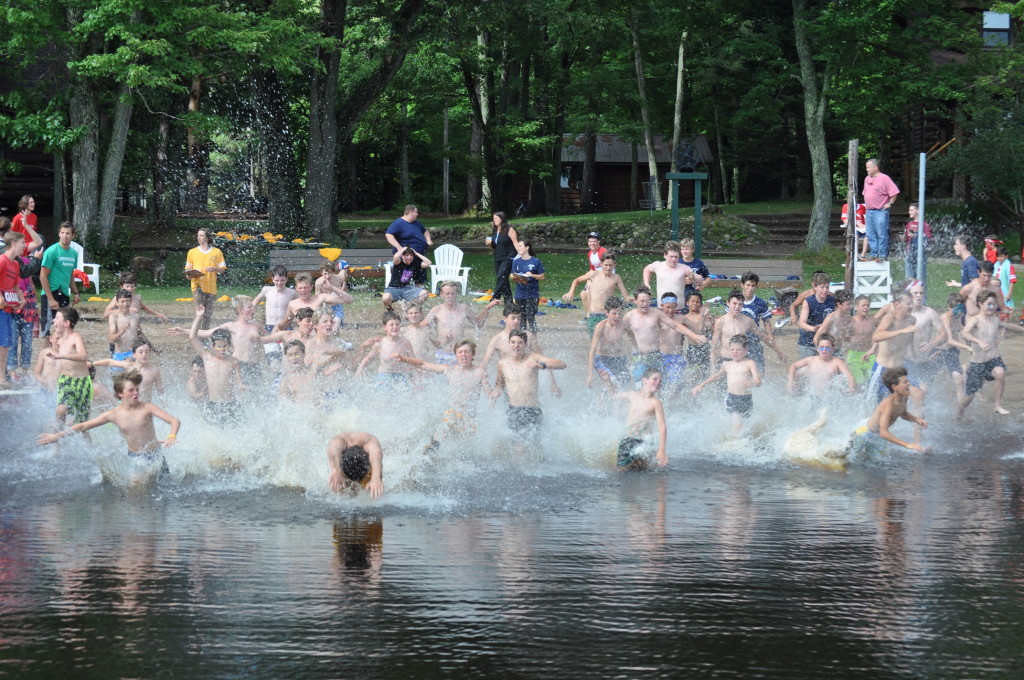 In the end, it was the Griff Parry and his Navajo who came out on top, with Chippewa in second and Apache and Iroquois taking third and fourth. We are so proud of all of our leaders and their teams.  Everyone had a great time and supported each other, even those who were frustrated to have taken longer at their activity than they wished. And by the end of the relays, the sun had decided to come out to stay.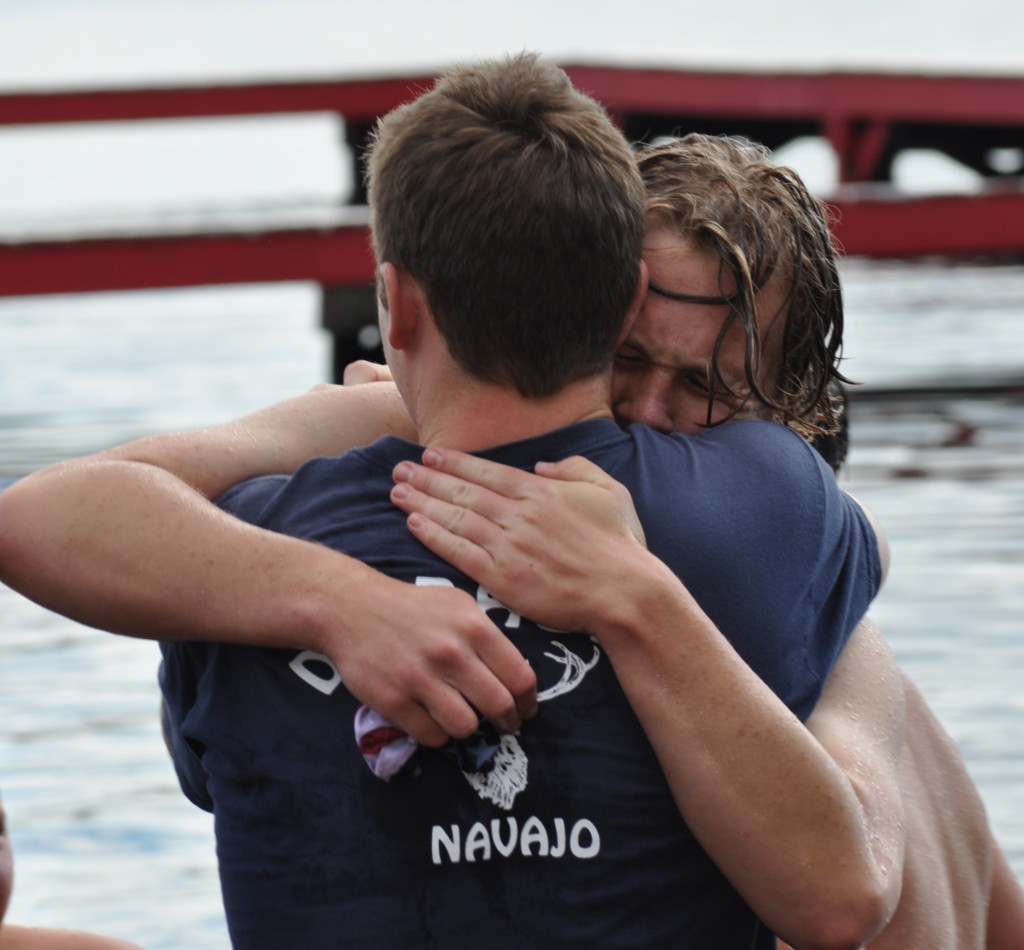 After the Monkeys, we all enjoyed hamburgers for our picnic supper on the beach, and then some koogee time before winding down with our Sunday night campfire. What an incredible day of competition! Pictures from today's Monkeys can be found on our Shutterfly site.