We love Sundays at Camp Deerhorn! There's always a huge cheer Saturday night at dinner when we announce that we're sleeping in Sunday morning. Sundays are also a break in the routine, where we get to do something a little different. We had scrambled eggs, sausage, and hash browns for breakfast at 9am instead of 8am. After breakfast, kids enjoyed a few hours of rare free time. Counselors organized sand castle building, basketball, ultimate frisbee, and Chris Turner even did guitar lessons on the beach!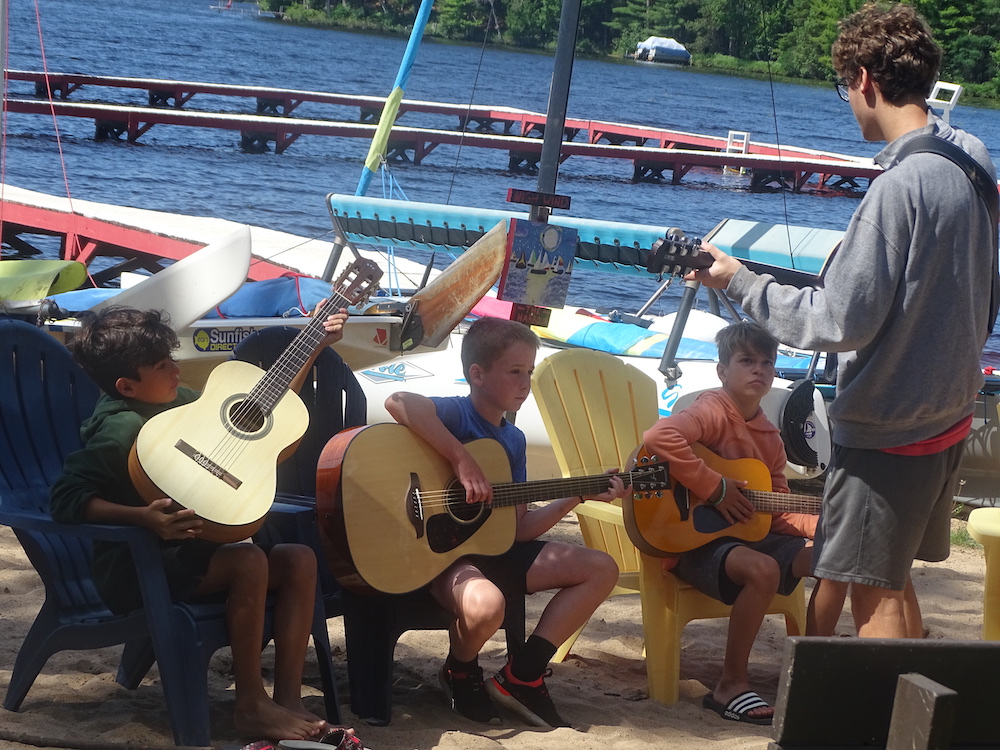 Henry Coleman did a great Words of Wisdom at noon about living in the present and taking advantage of all the opportunities in front of us. We had chicken and broccoli for lunch at 1, followed by rest hour. This afternoon's big team competition was Puggawagan. It involves small groups from each team completing tasks around camp, like dodgeball, golf, and tug-of-war,  and gathering teammates as they go. Their team grows as they get closer to the final task. In the final task, the Leader has to paddle a half canoe from the beach to the campfire ring, and whoever arrives first gets to light the ceremonial campfire.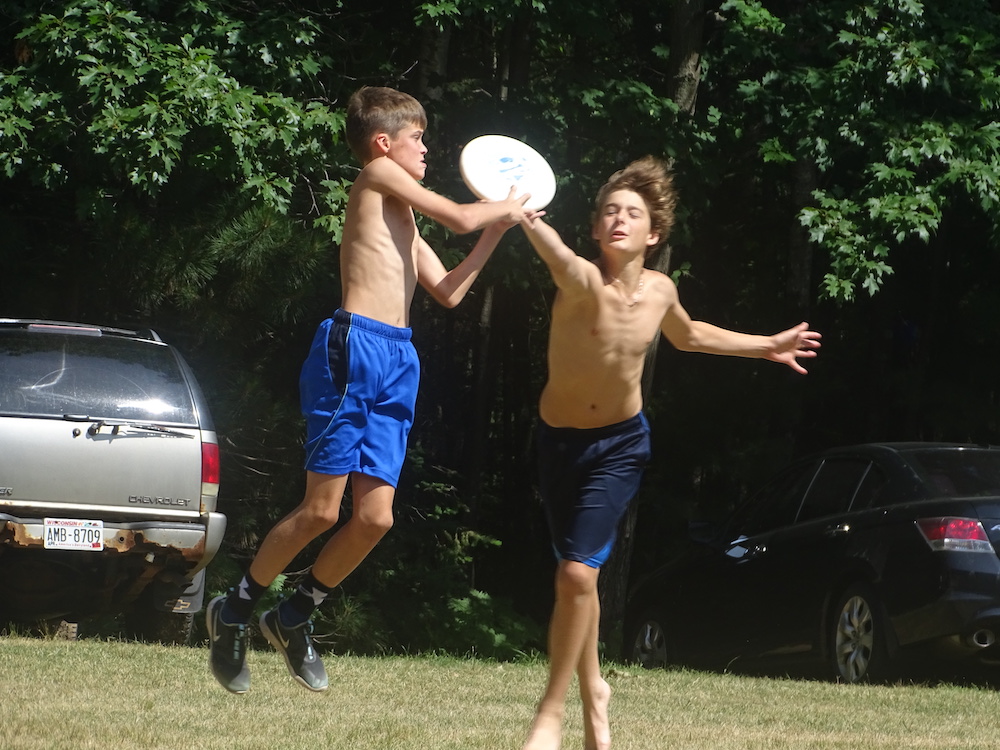 Apache won the Sunday event, followed by Chippewa, Navajo, and Iroquois. Everybody had a great afternoon of team competition, which didn't finish until right before dinner, and had to finish in the drizzling rain. After dinner, kids gathered with their koogees for an hour of koogee time, followed by a campfire in Che's Lounge screened porch, since it's still raining. Since the event ended so late in the day, we are uploading the photos now and they likely won't be shared until tomorrow.