Our 2023 application went live less than a week ago, and we are thrilled to already see over 500 applications come in. We are so glad that so many kids want to join us for 2023, and we want to do our best to give everyone a chance to come to Deerhorn. To this end, we would like to explain a few things about our 2023 sessions.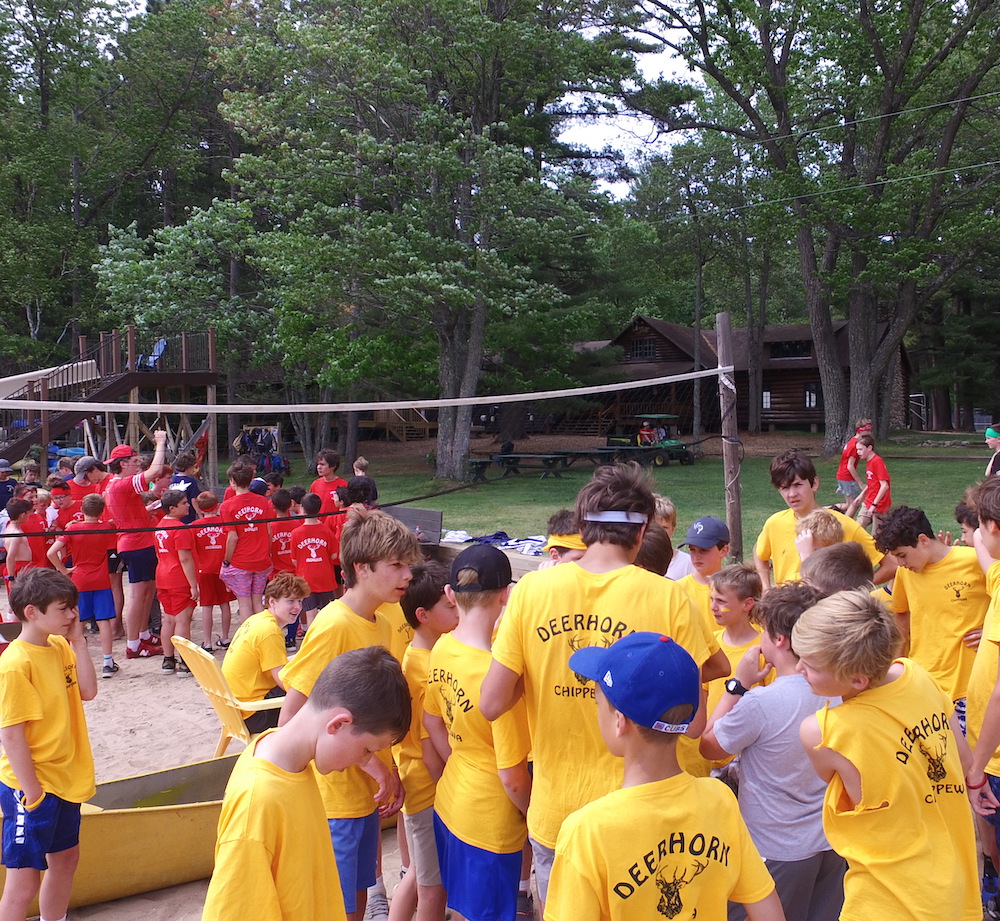 We have always encouraged people to sign up right at 10am, when the application goes live, as we have seen some Father Son sessions fill in just a few minutes. However, this year we have noticed a new occurrence, where our D session filled within just a few minutes of the application going live. Prior year campers and waitlisted kids have priority until October 1st. That means that, while 1st year campers are encouraged to apply right at 10am, they are placed on a temporary waitlist until October 1st. If there is space in the session they desire on October 1st, then they are enrolled in the order in which their application was received.
We wanted to clarify one thing about those campers who have priority. If you were at camp or waitlisted the summer before, you do have priority for your application, but you don't have priority for the specific session that you attended the year before. So if you were a D session camper in 2022, you have priority for the application, but don't have D session priority over campers who attended other sessions last year, just because you were a D session camper last year.
Last summer, we had over 50 first year campers attend D session, so we are surprised to find this fall that D session filled even before October 1st. In looking further into our D session enrollment for next summer, we found that the increase in D session enrollment is due to three main factors… kids enrolling who only did Father Son last year, kids who were on the waitlist in 2022, and kids who switched sessions from the one they attended in 2022. We spoke to one D session camper recently, who said that he and all of his friends who attended D session last year went to school this fall and told their friends that D session is the best one, so all of their friends switched to D session this year.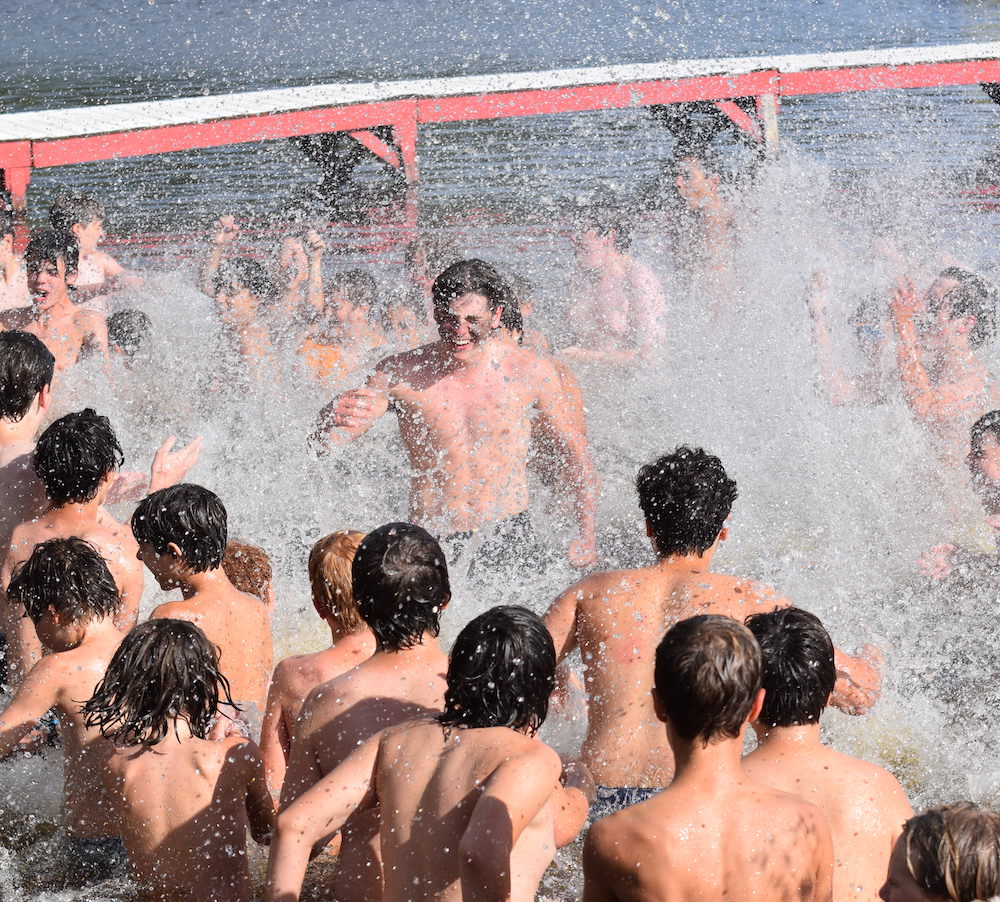 We find this statement interesting, because D session campers have usually never attended another session, so they really don't have anything to compare it to. For example, they might not know that if they stay more than one session, they get to go on a fun day trip to a trampoline park with all of their friends. D session does have its own unique energy, because kids have been out of school all summer and they have waited all summer to finally be able to come to camp. However, the other sessions we offer have their own unique features, and we would argue that the others are just as good as D. Let me give you some examples:
1. A Session kicks off our summer, and the excitement in the air is palpable. This session is the same length as D session, and has a ton of first year campers in it as well. The Treasure Hunt is the A session Sunday event and is a fun-filled team competition.
2. B Session is only 4 days longer than D, and the full 2 week time gives campers more time to settle into a routine, earn stars, build self-confidence, deepen friendships, and improve in activities. We celebrate the 4th of July in style, with fun events including relays and fireworks on the beach. The B session also contains 2 Sunday events, the Olympics and the Chariots of Fire. We would argue that Chariots of Fire is the best Sunday event of the summer, but some would argue it's the Monkeys. (C Session)
3. C Session is three full weeks of fun at Deerhorn. As our longest single session, it feels much more like the traditional summer camp experience. The Lake Superior Trip is an awesome overnight trip for the first 18 kids who sign up. Our Voyager and Pioneer programs run during B and C, as does the Zombie Apocalypse for our 15 year olds. The 3 Sunday events are Pugawaggan, Attack of the Sioux (kids vs staff), and the grandaddy of them all, the Monkey Relays, which have been happening at camp since 1930. There is so much happening during the C session that it flies by quickly.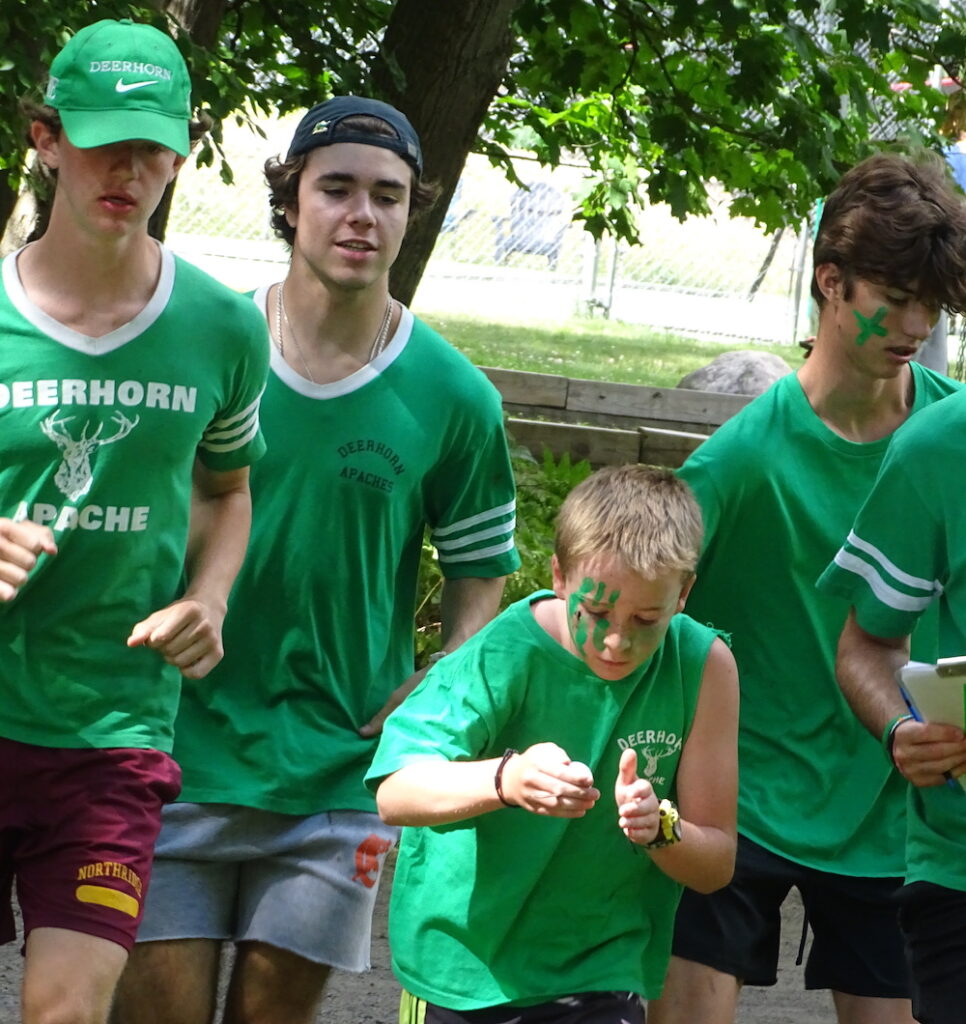 Here are some other things to consider. We know that kids who play baseball can only come for the D session, since baseball goes so far into the summer. Because of this, D session has a lot of kids from the North Shore of Chicago, especially Wilmette and Winnetka. For some parents, this is exactly what they want. For others, like one mom I talked to recently, "Why would I pay all that money for you to go hang out with kids who you hang out with the other 9 months of the year?" We understand that some parents feel better when their son goes to camp with kids they know. However, when you attend Deerhorn with a huge group of kids from your hometown, you are missing out on the best part of summer camp…making new friends from all over the world. There's no motivation to put the time into making new friendships when you're surrounded by everyone you know from home.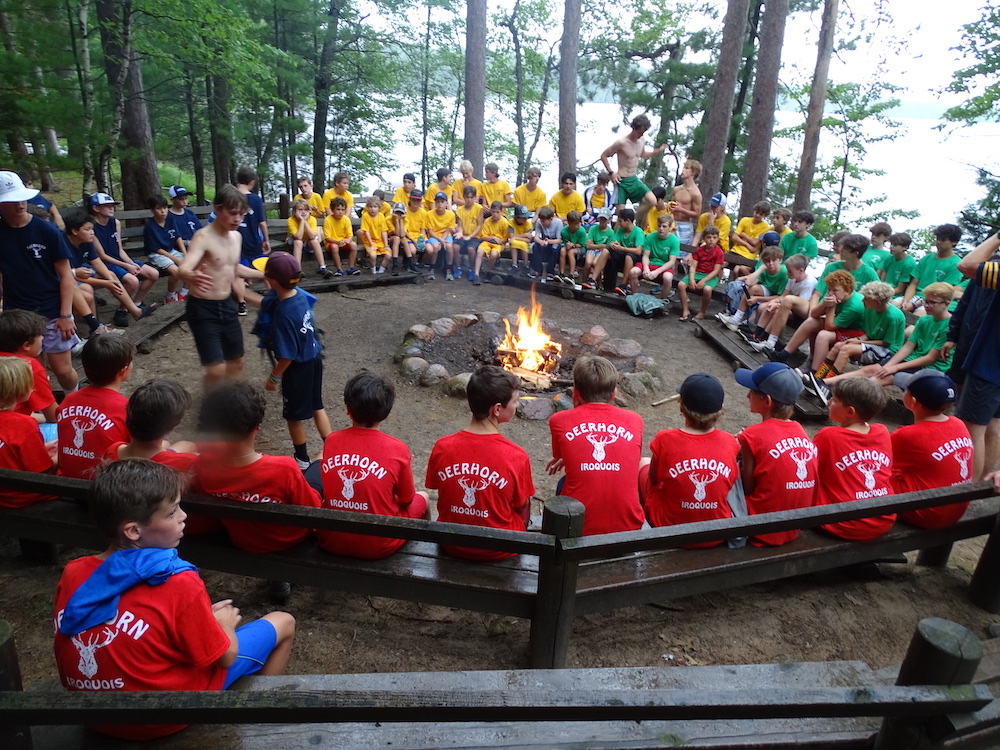 We know there are a lot of factors that determine which session you choose…length of session, cost, summer plans, etc. So, we get it if D is the only session that works for your schedule. But right now, we have over 80 kids who are on the D session waitlist, and we hate having to dole out disappointment. So if you are enrolled or waitlisted for D session and a different session would work for you, please email patrick@deerhorn.com and let him know. There are hundreds of kids who would tell you that THEIR Deerhorn session is better than D . 😉