I lost count of how many times today I heard, "It just doesn't get any better than this!" The weather has been unbelievable this summer, especially for this session. We had some storms last night that got rid of some of the humidity, leaving us with blissful blue skies, cool breezes, and a day full of sunshine.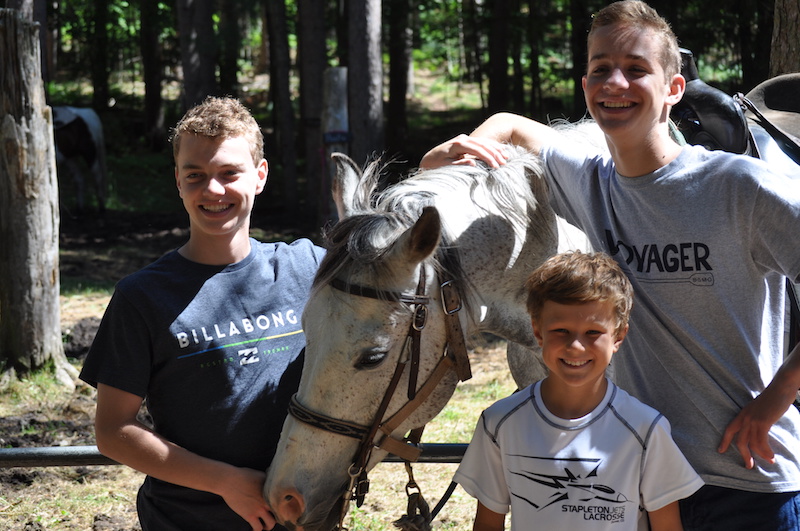 The amazing breeze and less humidity meant that the horseback rides could continue all day, keeping the flies away and making the horses less irritable. Horseback riding was full all day as dads and sons enjoyed quiet rides through the trails in the woods. ("It doesn't get any better than this.")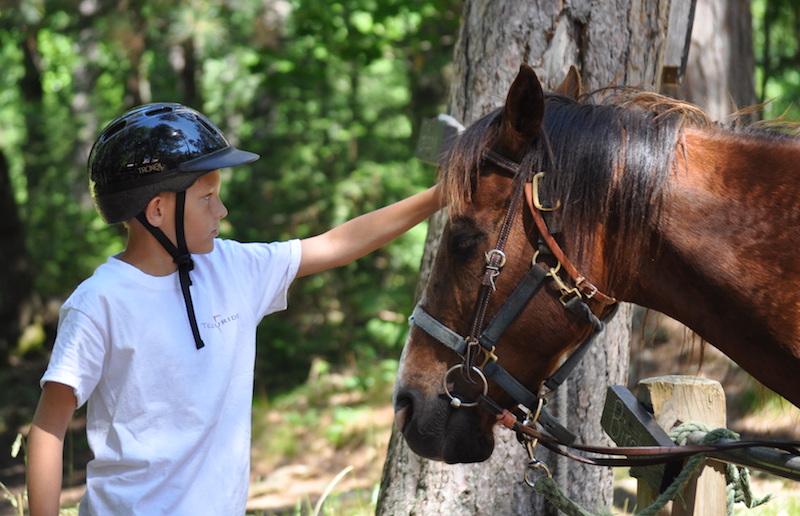 There were lots of sailors out today, and lots of kids fishing off the dock and going out on the float boat to fish. Rave launches, trips down the slide, and sand castle building kept the beach busy all day. Sports and Games played Sprout Ball, of course, but also had a lot of people on the soccer field for World Cup Soccer. (Though our counselor, Mike, who we all call Squirrel, thought it should be called Squirreled Cup.) 🙂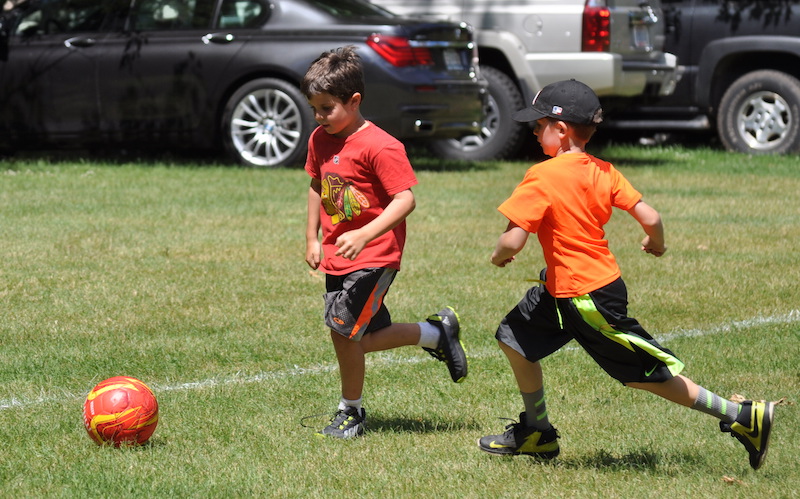 We enjoyed french toast for breakfast, sloppy joes for lunch, and chicken tacos for dinner (with chocolate cake for dessert!). After dinner it was time for fathers vs kids Capture the Flag, and then yet another awesome campfire. Tomorrow promises more beautiful weather and fun to be had! Don't forget to check out all of our photos on our Shutterfly site!