Well, it's surely a beautiful day in OUR neighborhood! We kicked off our third Father Son camp with amazing weather. The temperatures reached up into the high 80s and the winds blew off the lake all day. It made for great sailing weather, as long as you could keep your boat upright the whole time! With temperatures this high, and a lake warm from days of sunshine, the waterfront was a hopping place once again.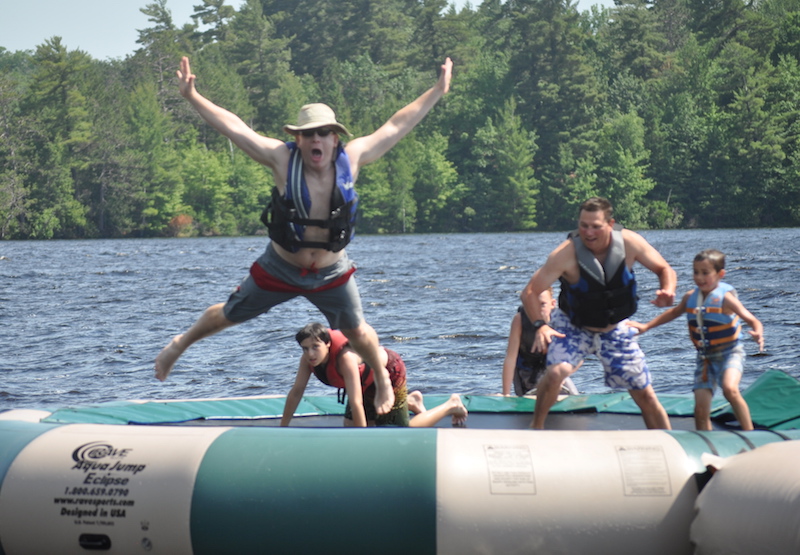 I'm not sure who had more fun on the waterfront this afternoon, dads or sons! There was a constant stream of families heading out to the Rave, and the size differentiation makes Father Son camp the best for incredible Rave launches!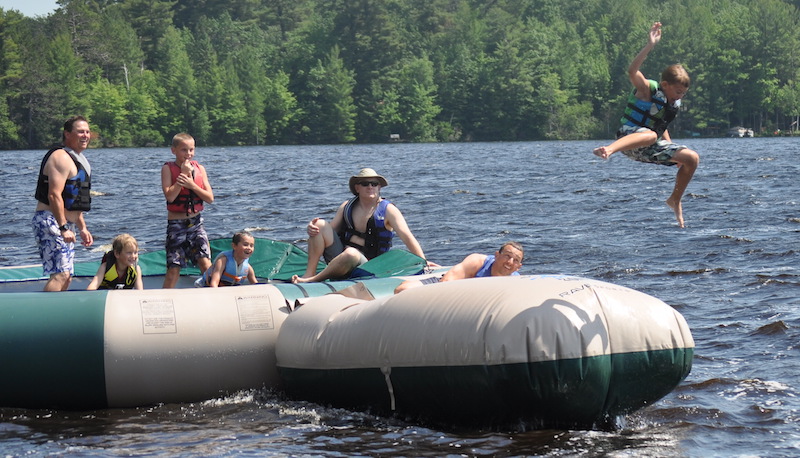 Sports and Games spent some time down on the beach, but also made sure they played lots of good games of Sprout Ball, everyone's favorite Father Son camp game.
Breakfast this morning was coffee cake, and we had lots of dads showing up soon after breakfast so they could get a full day of activities in! Lunch was cold cuts and dinner, of course, was spaghetti and meatballs. After dinner, dads and sons played some team sports and then we all enjoyed our first campfire of this session.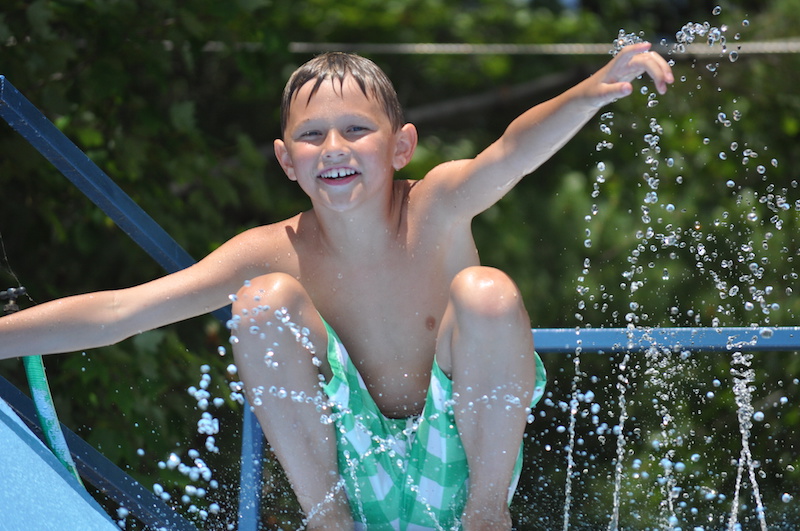 There are lots of guys back for Father Son camp who were campers themselves, or have been to Father Son camp for years, but it's great to watch first year families jump right into the action and feel right at home immediately. The weather promises to be beautiful, so we know it's going to be a great session!