We opened our 2018 season today with a great group of dads and sons. Most are returning, but we do have five new families joining us this year. Everyone was excited to see all the new upgrades, and there have already been many games of ping pong played in the new hall and trips down the new waterslide.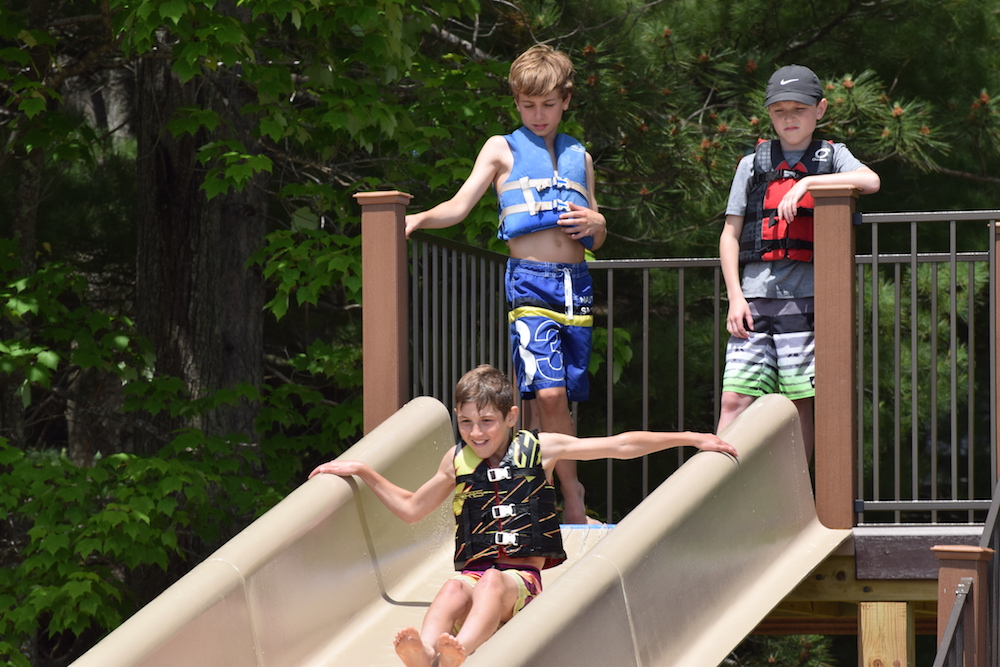 We love watching returning families pull into the parking lot and the kids fly out of the car before the engine is even off, running to go play sprout ball or greet their favorite dog. Lots of excited kids running around camp today! We turned the golf net into a batting cage and bought a pitching machine, and dads and sons were super excited to try that out today too.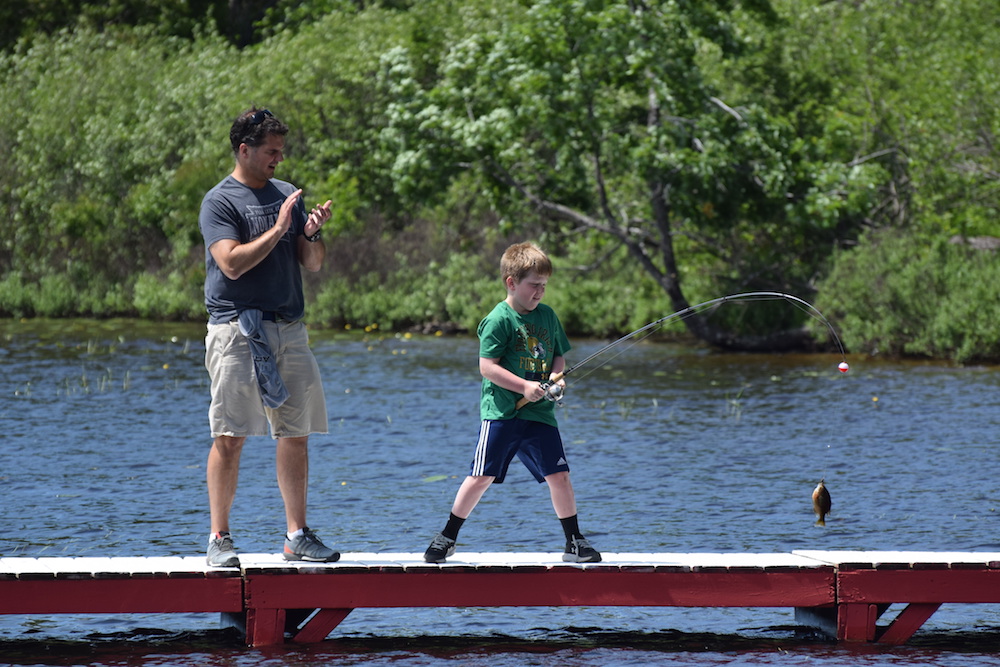 There were lots of "whoppers" caught off the canoe dock by eager young fisherman, and Sports and Games played ultimate frisbee and the ever-favorite Sprout Ball. The beach was a busy place, with sunshine and gentle breezes off the lake. It made for great sailing, and the Rave was crowded all afternoon. Meals today didn't disappoint, with scrambled eggs, ham, and hash browns for breakfast, chili dogs and tater tots for lunch, and dinner is set to be baked chicken, beans, and macaroni salad. The homemade chocolate chip cookies for lunch disappeared quickly!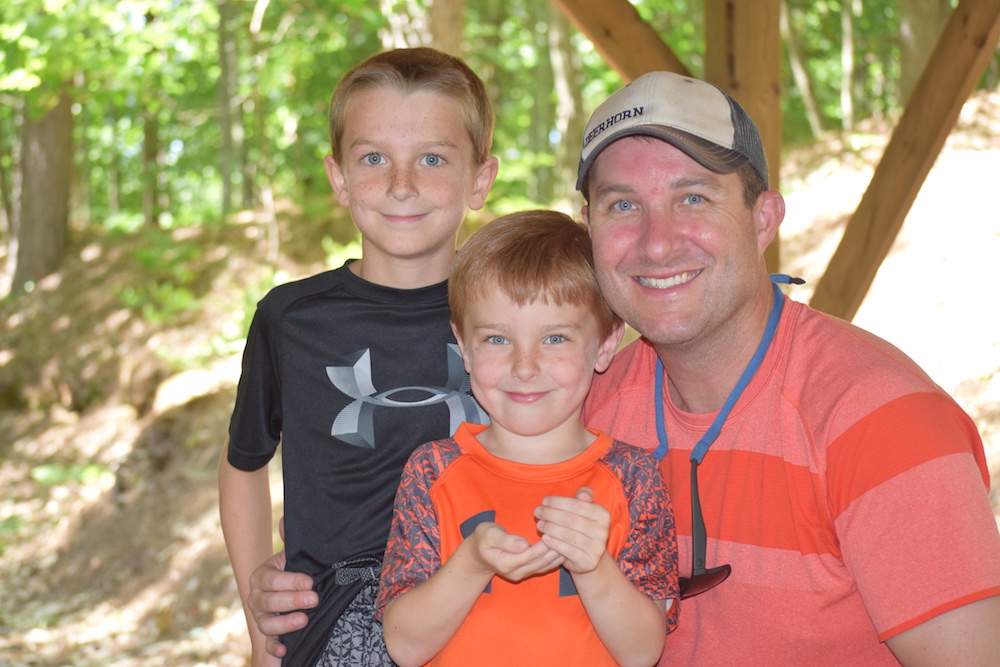 It's great to greet old friends, some who were campers and we haven't seen in years, others who are back for their second, third, or 10th summer at Father Son camp! After dinner, we will play some team sports for those who are interested and then we will have our first campfire of 2018! We're off to a great start!