Friends, we are all crazy excited for the summer of 2018! We've had a crew of 7 guys here for a couple of weeks working on big pre-camp projects, and the rest of our staff arrived yesterday. We are painting, landscaping, making trails, interior decorating, and just all around prepping for the best summer Deerhorn has seen yet. We are astounded by how hard working our staff is and how amazing camp looks already!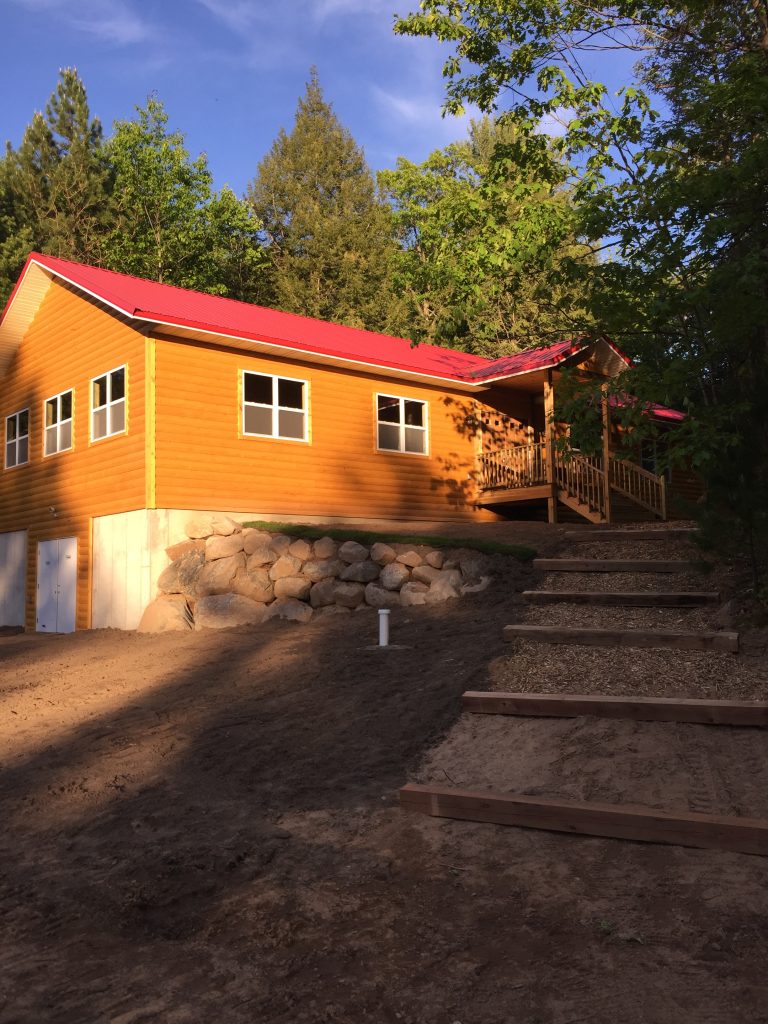 Deerhorn Hall is simply beautiful, and photos don't do it justice. It is a big, beautiful hall full of ping pong tables, dart boards, foosball, and game tables, just waiting to be filled with laughter and good times this summer. We have hung flags that represent all the countries of our former campers and staff, and old Deerhorn t-shirts are a great reminder of decades of tradition at camp.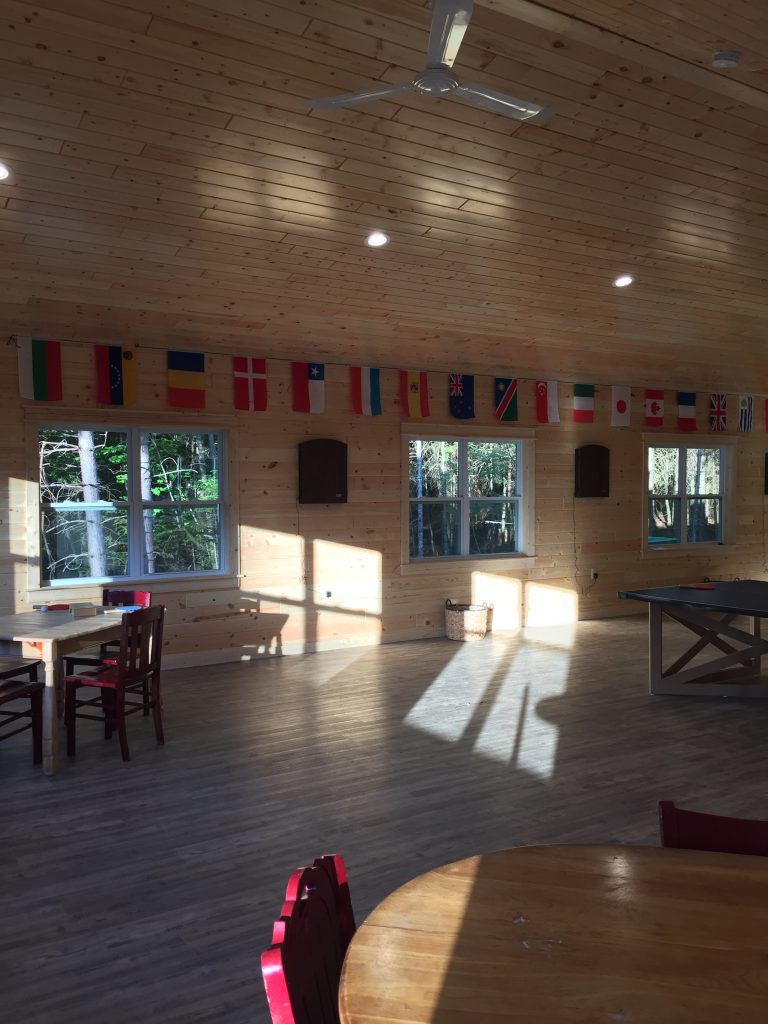 The store is stocked full of your favorite gear, plus tons of new arrivals, and the new waterslide is almost ready for action. The new ski boat is in the water, ready to pull skiers, and new sailboats will be rigged soon. Along with all the big upgrades, you'll notice lots of smaller improvements everywhere you look. Truly, camp has never looked better, and we are so proud and so excited to share it all with you this summer!
But the BEST…the VERY BEST improvement this summer, hands down, is the food. This morning's breakfast was the first meal by our team of chefs and it was all INCREDIBLE. Tex mex breakfast scramble with homemade pico de gallo for breakfast, sandwiches with homemade bread and the best homemade tomato bisque soup for lunch, and at dinner we raved about the roasted broccoli, real mashed potatoes,  and the awesome chocolate cake for dessert. Seriously, I think we are all going to be raving all summer. We look forward to every meal, excited to see what's up next. Not only are the chefs amazing at their job, but they are kind, funny human beings who fit in perfectly in our camp family. We could not be happier.
One thing that I always struggle with is living in the moment…being present instead of worrying about what's next. After Rooster and Derek died, I really struggled with this because I was either living in the past, wishing I could go back to Before, when they were still alive, or living in the future, worried about something else bad happening. But one of the best parts of being at camp is that it makes being present way easier. There's so much happening at camp that you are forced into the present, into seeing what's next rather than dwelling on the past or the future.  And being surrounded by some of the best humans we know is good for all of our souls. It's good to be together again.  I think his loss has brought life into sharper focus for a lot of us, helping us to appreciate camp and each other even more.We have talked about Derek a lot. We made bumper stickers in his honor, there is a book in the office about him, and there are crazy Hawaiian shirts for sale in the store with his initials on the sleeve. We miss him, and he should be here. But he is not, so all we can do is honor his legacy by remembering what we loved about Derek and spreading that joy to others at camp. And looking around at all the amazing things happening at camp, we are reminded that there is a lot to be happy about.