We had a fantastic day at camp again today. The weather couldn't have been nicer, with cool weather for sleeping, warming to sunshine and 70s in the afternoon. The beach was again the happening place, with trips down the slide and out to the Rave, and lots of sailboats and kayaks out on the lake.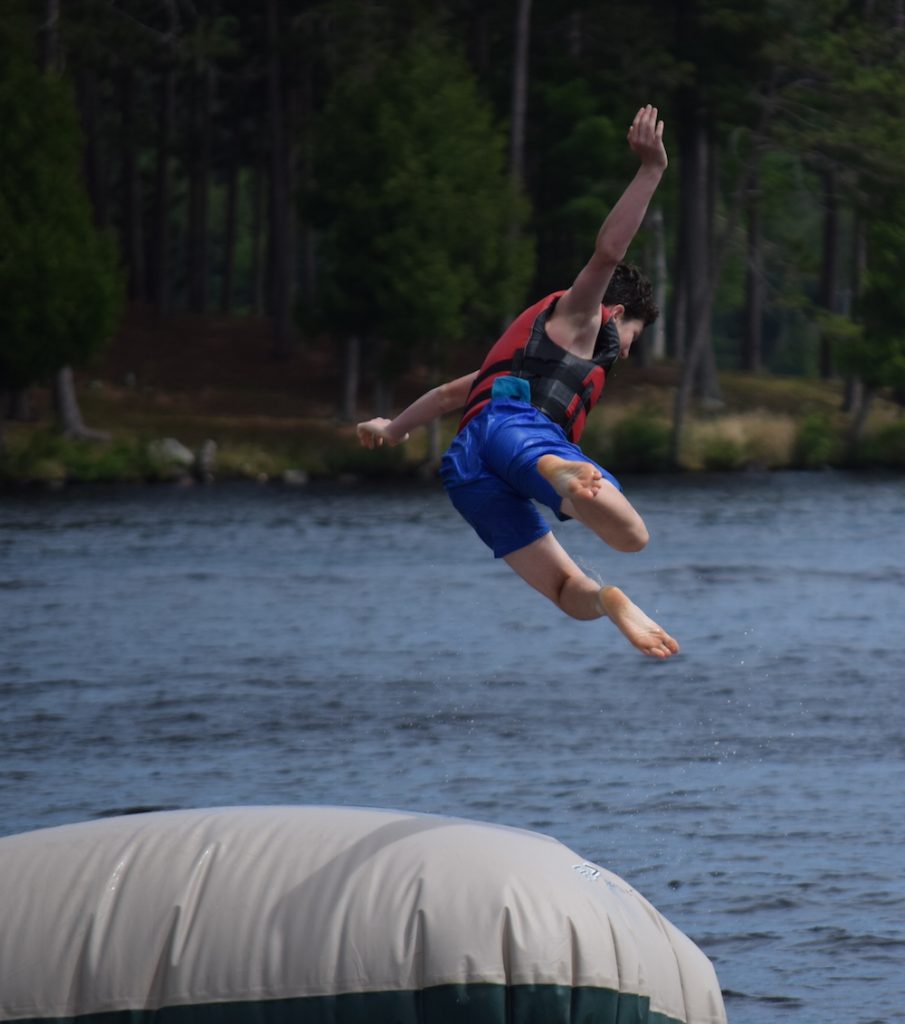 Breakfast this morning was pancakes and bacon, lunch was focaccia sandwiches (with homemade bread, and of course, homemade cookies for dessert!), and for dinner we enjoyed chicken tenders, au gratin potatoes, and honey glazed carrots. These dads and sons need good food to keep up with their busy days! (At dinner, there were definitely some sleepy kids, and more than one dad might have snuck away for a quick nap after lunch!)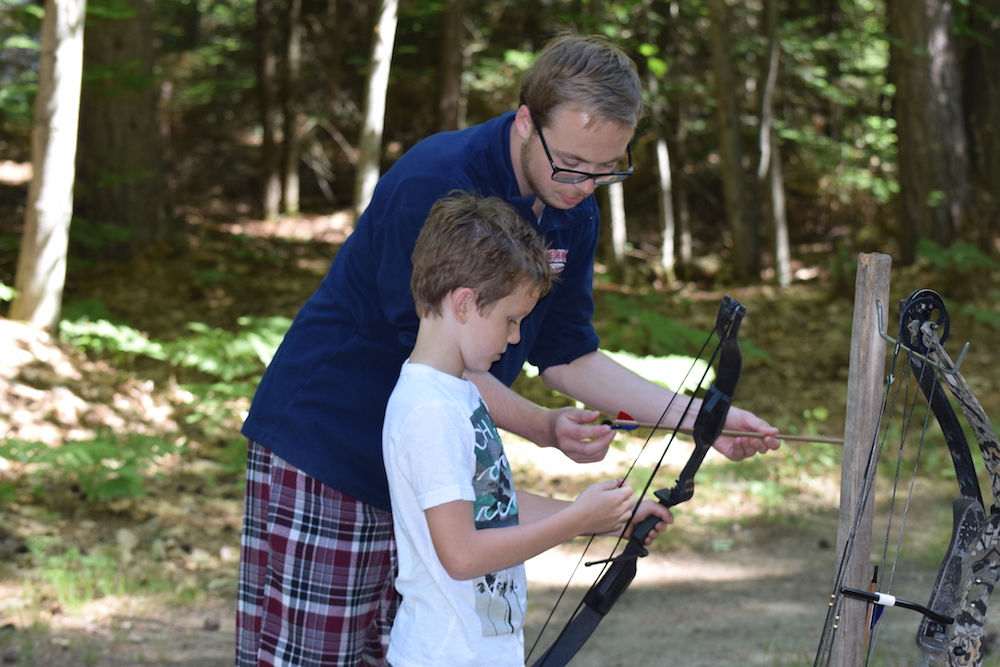 Riflery and archery were popular as always, and the weather was perfect for horseback rides in the woods. After dinner, it was time for a game of dads vs sons Capture the Flag, and we ended another banner day at camp with a campfire chock full of amazing entertainers. Check out all the photos from this Father Son session on our Shutterfly site.