Our final blog in our "Look Back at Leaders" series features Jack Rhyner, co-Leader of the 2021 Apache. This will be Jack's 7th year at Deerhorn. Many thanks to his dad for sharing his memories of those early years at Father Son camp with Jack!
It didn't happen right away. It took a little while, but eventually Camp Deerhorn became a special place for Jack. Now, it's the MOST special place for Jack.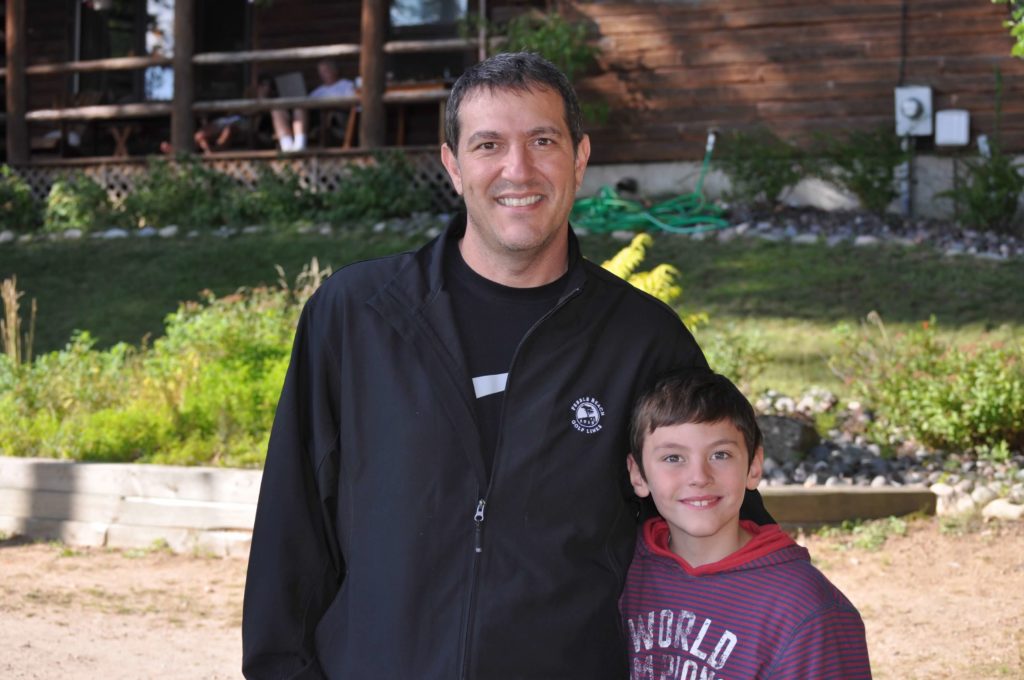 Jack's first experience was at Father Son 2012. One of Jack's classmate's father was a Deerhorn devotee and told me about it. It sounded great, so away we went. That first year we went, it was just Jack and me.  We didn't know another soul. It was a great. What really struck me at that first Father Son was the multi-generational groups that attended; grandfather, son, and grandson. I figured this place must be pretty special if father's wanted to share it with their sons.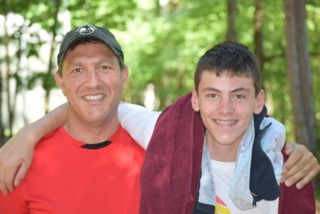 I'm not sure how many Father/Sons we attended, 7 or 8, I lost track. I do know that for the first couple, I had to worry about how I was going to keep Jack entertained. After those first couple, I had to worry about how to keep myself entertained because Jack knew everyone and was having more fun with the other kids than with dear old Dad.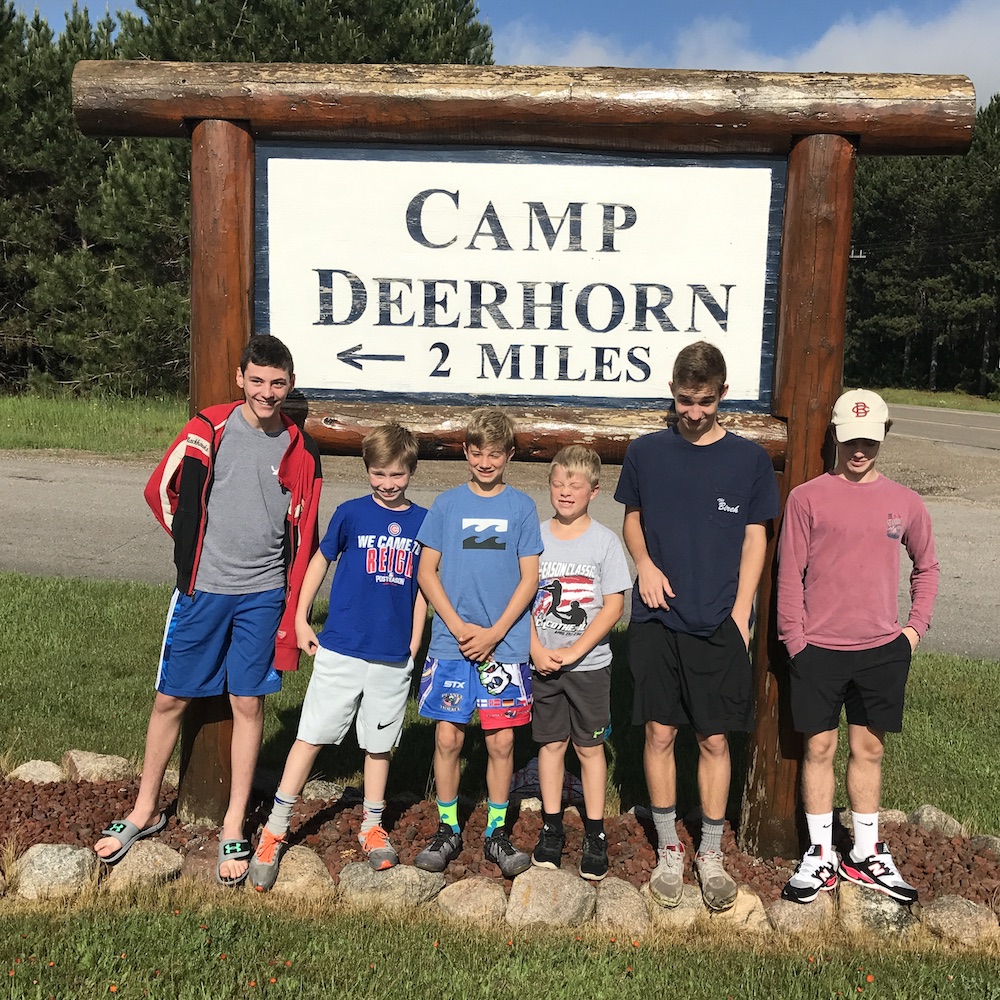 Jack stayed on as a camper after Father Son in 2014. I was the nervous wreck leaving him there. He knew one school buddy, but other than that, no one. I remember asking Jack's third grade friend to look out for Jack. He assured me things would be OK (Pretty sad when an adult looks for comfort from a 10 year old). He was right. Jack had a great time.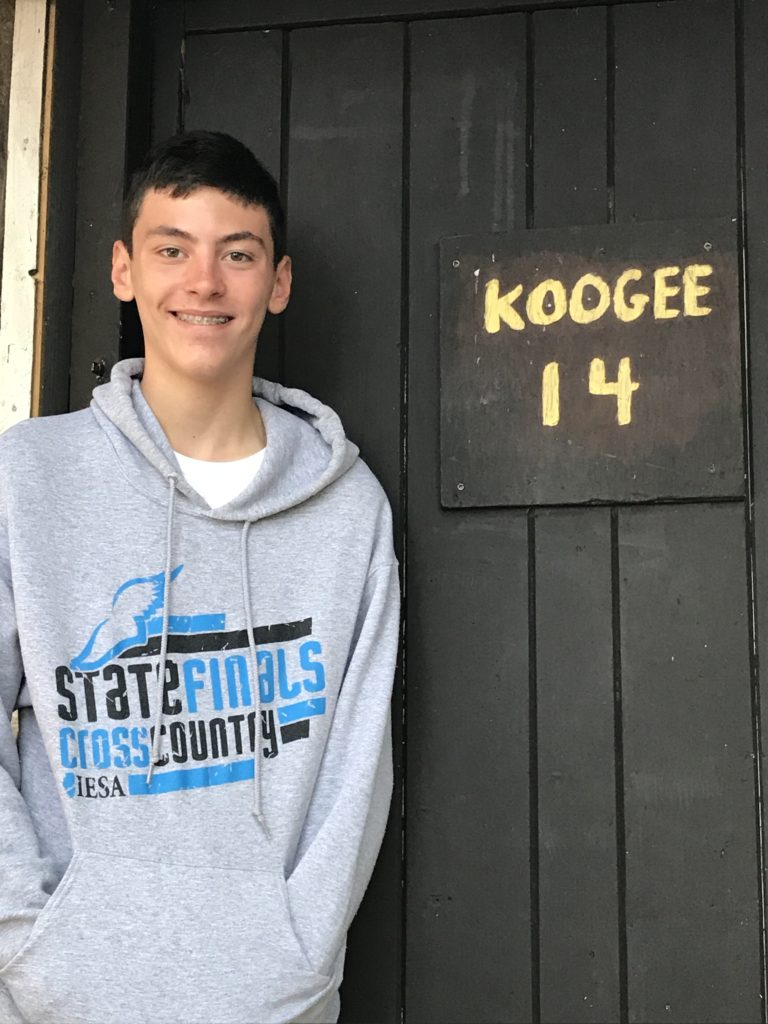 Jack came home from that first year a little bit different. He's gone back every year since then and come back a little different each time. Always tired. Always happy. Always more confident. Always wanting to stay a bit longer. Always looking forward to the next time he gets to go.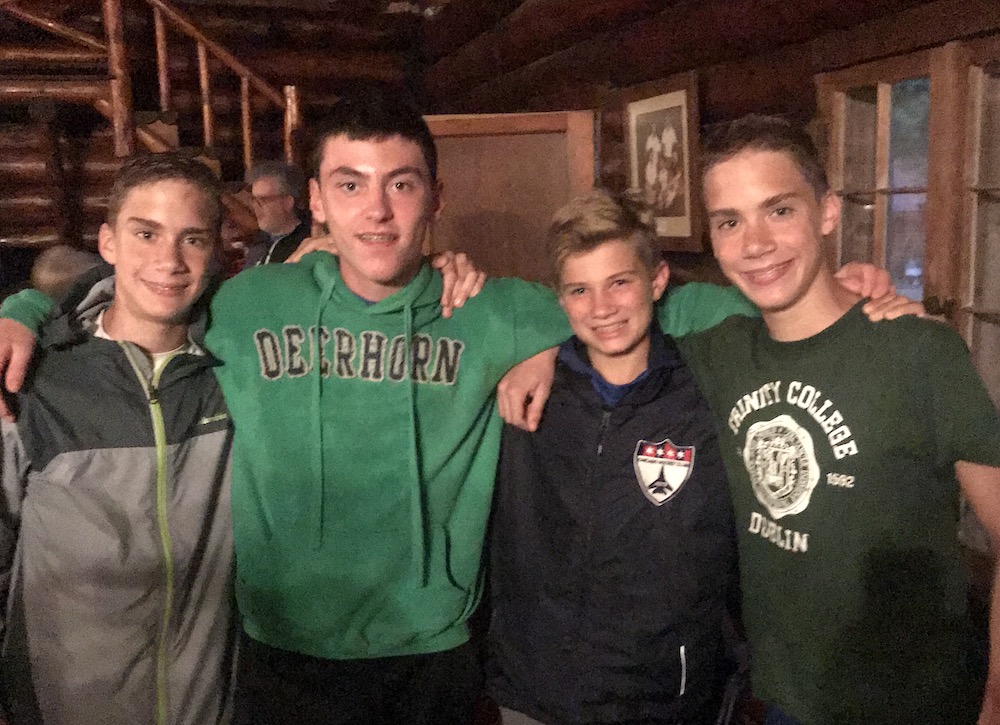 He'd have great stories to tell about experiences with koogee mates. About overcoming something; getting up on skis, flipping a canoe over from beneath the water, swim test, scalp games, etc. He grew every year.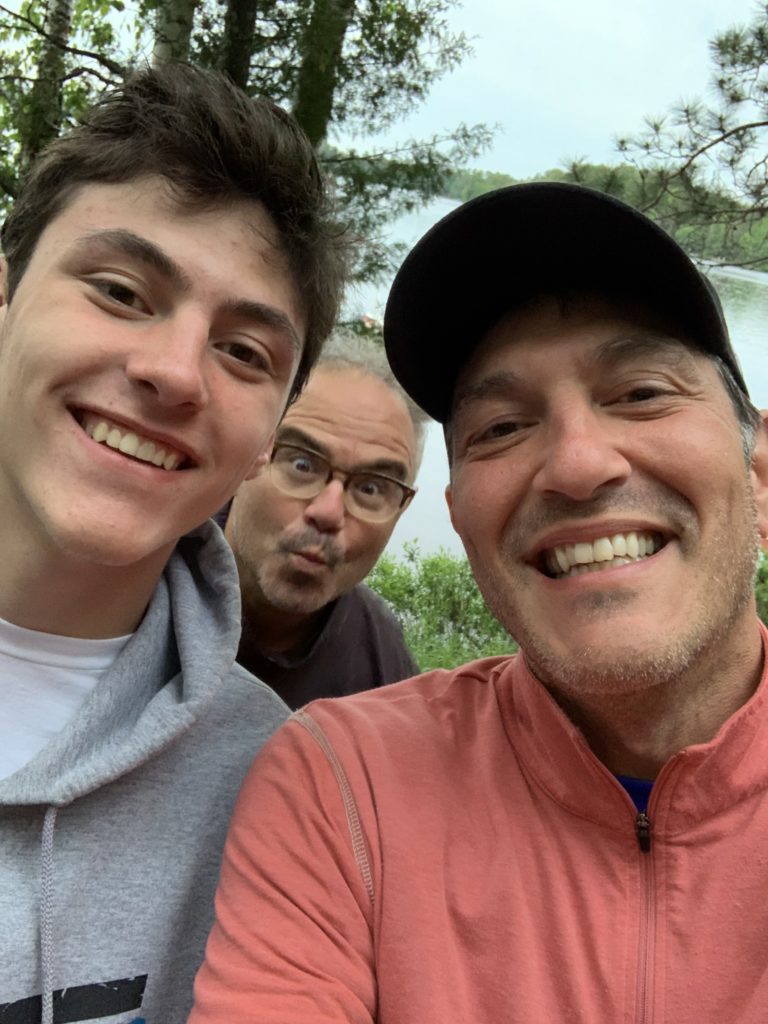 This will likely be Jack's last summer at Deerhorn. He's finally getting his wish to stay longer. The fact that he gets to spend his last summer as a Leader makes us so proud. The Deerhorn family we've become a part of is so fabulous. Jack had lots of options on how to spend his summer. We're happy he's spending at Deerhorn, always his first choice.