Next up in our "Look Back at Leaders" series features Owen Flom. This will be Owen's 8th year at Deerhorn, and he will be co-leading the Chippewa this summer. Let's see what his mom has to say about his years at camp!
Owen's first trip to Camp Deerhorn was when he was just 6 months old, September 2005. David drove us from Chicago up to Rhinelander to show us where our son was going to camp when he was older! I immediately fell in love with camp and the Broadbridge family was extremely welcoming! Fast forward 6 years later when it was time for Owen to go to camp. I was a wreck. I couldn't believe my baby was going to be away from me at camp.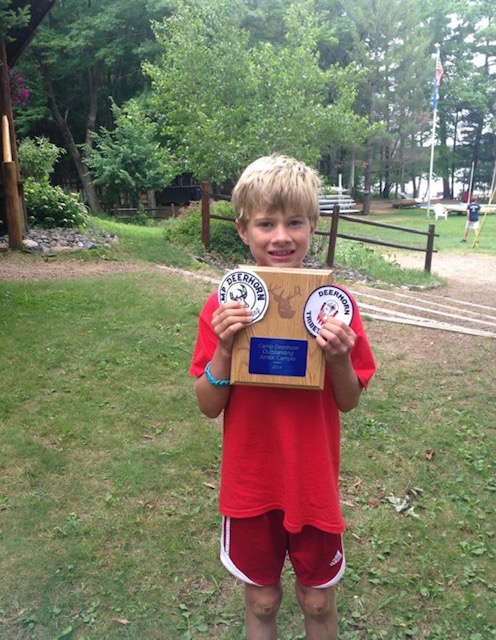 He started out at Father and Son Camp and then was going to stay on his own for A session. I bought cute camp stationery, in the hopes he would write me every day, and pretty much everything else at Uncle Dan's and shipped him off. I then, like all the other moms, checked the photos multiple times a day looking for my boy. I would find photos of him completely engaged in activities with either a big smile or a seriously competitive face! I drove up to camp to pick Owen up and he proudly showed me around Camp Deerhorn, his koogee, all the activities, the great Deerhorn Hall etc. Every boy (campers and counselors) walking by us said hi to Owen and I could feel the genuine friendships he had made. I had never met a more polite and friendly group of boys. I could instantly feel the magic of Camp Deerhorn.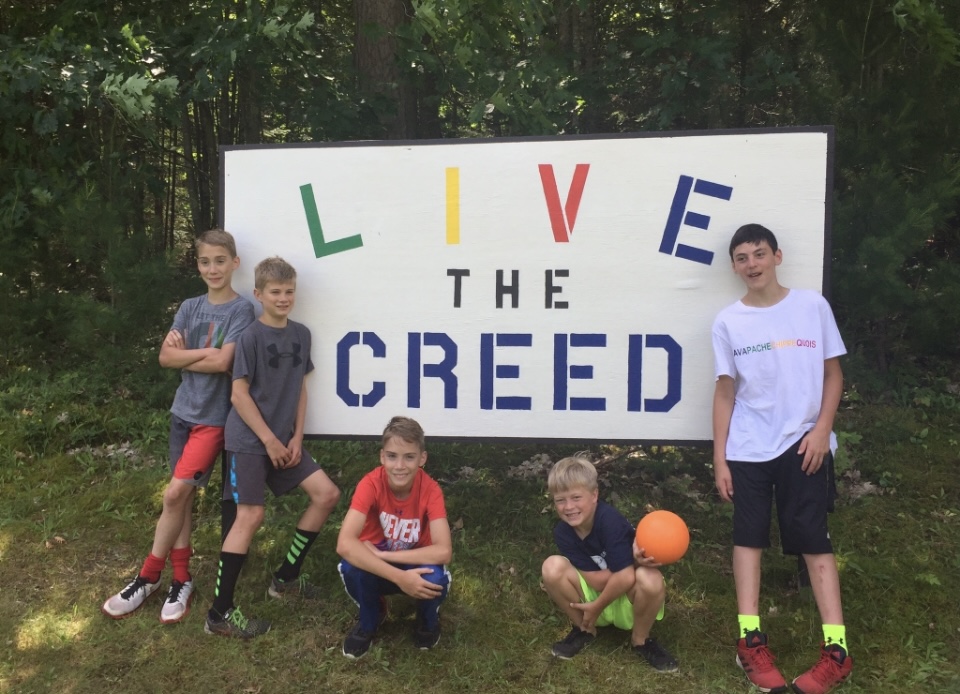 Riding home at first Owen had tears in his eyes, he was sad to leave and was going to miss all his new friends who so kindly welcomed him in. Then, a few minutes later, he asked if next summer he could stay A and B session! Which, of course, made me cry, but in a happy way. I knew Owen loved camp so much he already knew he eventually wanted to stay the whole summer.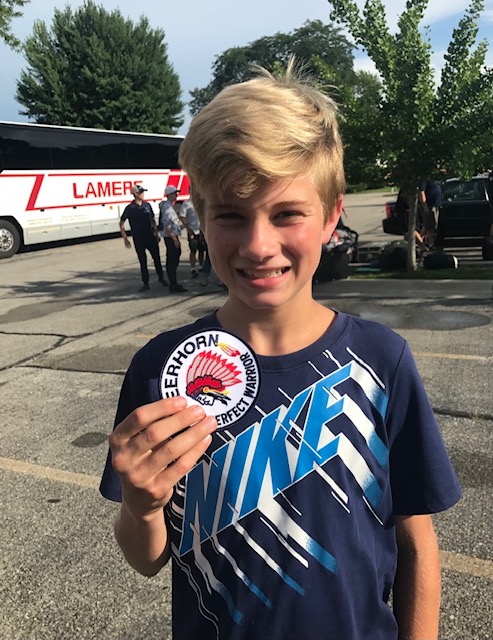 When he came home and I unpacked his bag, he had not touched any of the gadgets, books etc. I bought at the store. Why would he need any of that stuff if he was in the great outdoors! Owen has been to father son camp every year since, with his dad and younger brother Luke, and he stayed on at camp for the majority of his summers. I know one of Owen's favorite things is greeting the younger boys who are new to camp during A session, so I can assure you if it is your son's first year at camp, he will be in good hands!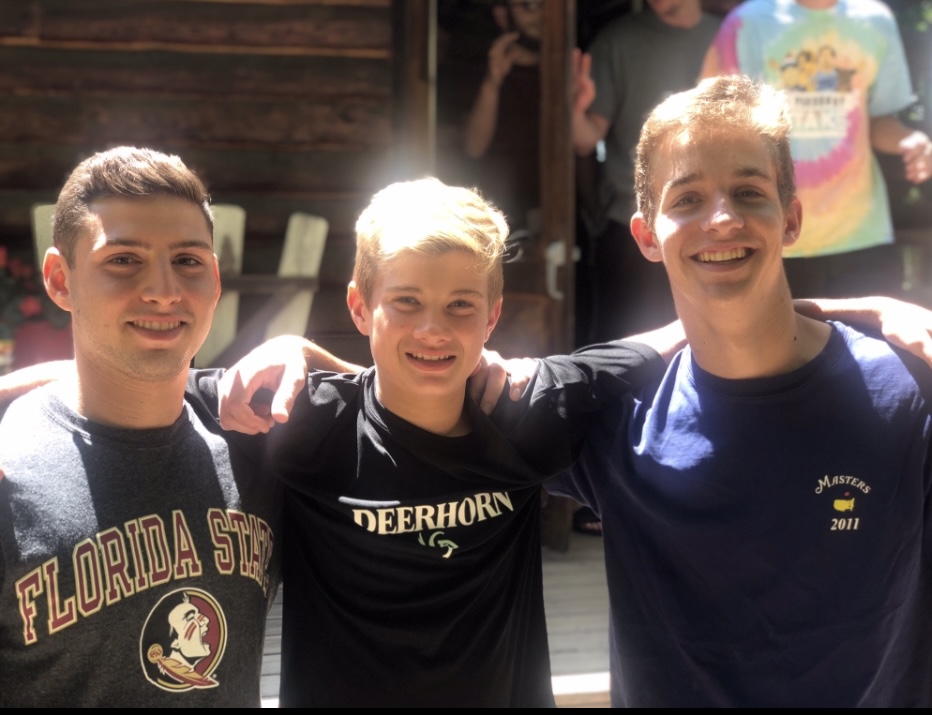 Owen loves all activities, tennis, horseback riding, riflery, sprout ball, all team sports, and his newest favorite. water skiing! Owen greets the dawn with a smile, as I have heard from multiple counselors and Broadbridge's that he is usually the first kid up in the am! As one of Owen's counselors wrote in a letter to us about Owen, "He is kind, caring, a booster rather than a knocker, and embraces every activity with a great deal of energy and enthusiasm." We are so excited for Owen and proud of him that his dream has come true to be a leader at Camp Deerhorn! We are honored that the Broadbridge family has chosen Owen to represent camp as a leader of the Chippewa team this year and we know he will make them proud! I know Owen is looking forward to spreading sunshine and good cheer!