What a day! We could not have asked for a better start to our third Father Son session. Some of us might request that it wasn't quite so hot, but that just meant that the waterfront was the perfect place to spend the day…swimming, riding down the slide, paddling kayaks, launches off the Rave, and attempting to sail with very little wind. I heard many times today, "Wow, this is a ten out of ten kind of day!"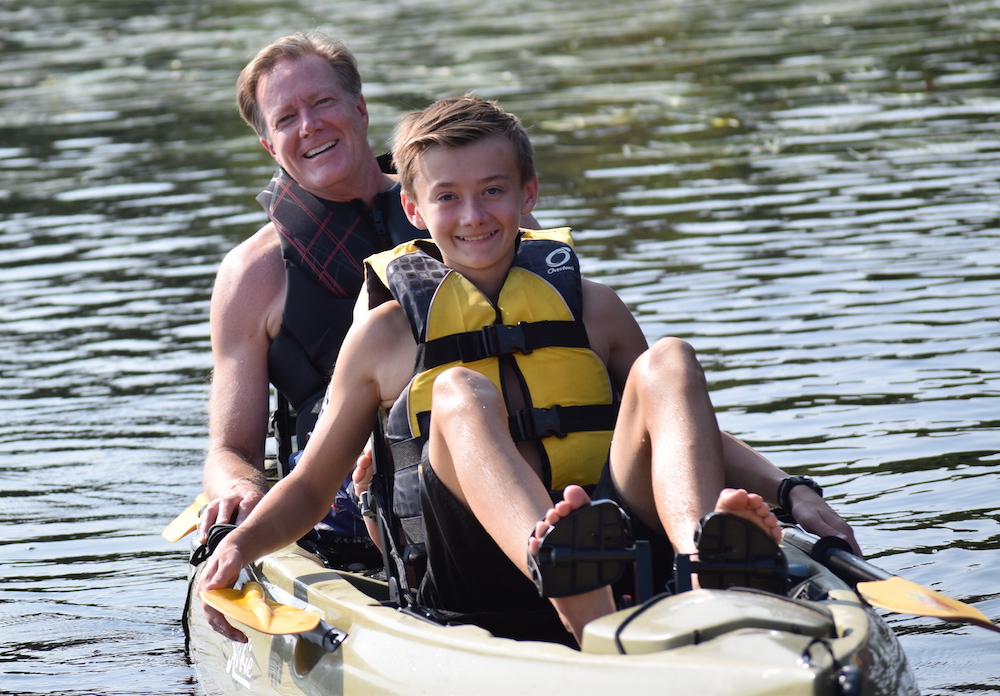 Breakfast this morning was scrambled eggs, hash browns, and bacon, while lunch was turkey bacon ranch wraps. Tonight for dinner we are having chicken and broccoli alfredo with caesar salad and homemade bread. Dads and sons had a full day of action in activities like riflery, horseback riding, archery, and crafts. They made the most of their first day at Deerhorn!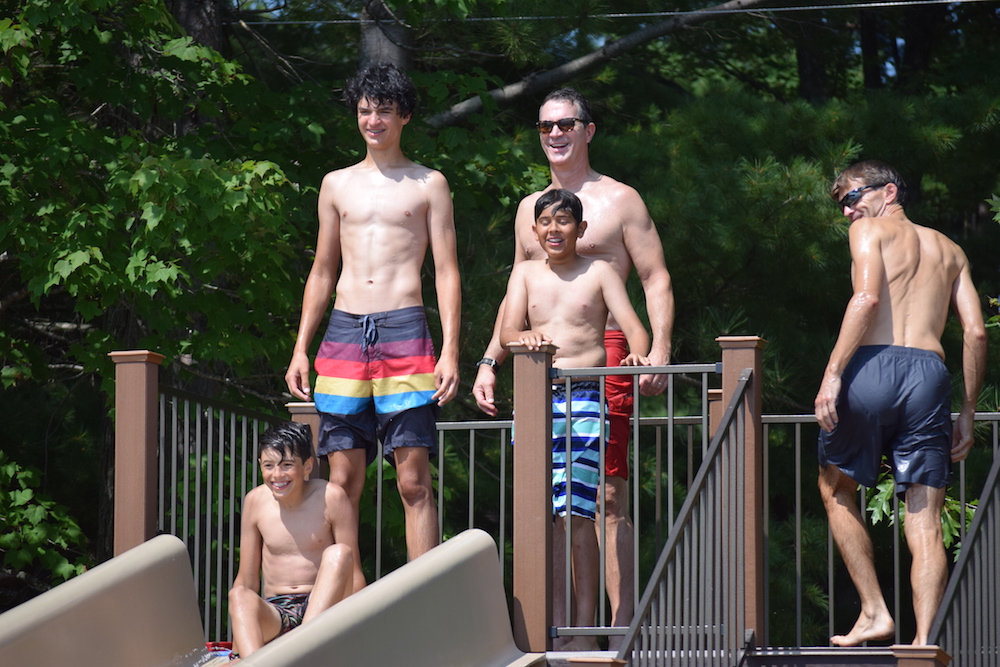 Tonight after dinner there will be some organized team sports, followed by our nightly campfire. I took a ton of photos today, but they are being slow to upload, so I will share them as soon as I am able. Until then, here are a few highlights from the day!