And just like that, the buses have departed and many of our A session kids are on their way home. We had a great awards breakfast this morning. We enjoyed waffles and sausage for breakfast and handed out patches for Most Improved in each activity as well as patches earned for stars in activities. The winners for the tennis tournament were Sam Thompson for 11 and under, and Danny Birmingham for 12 and up!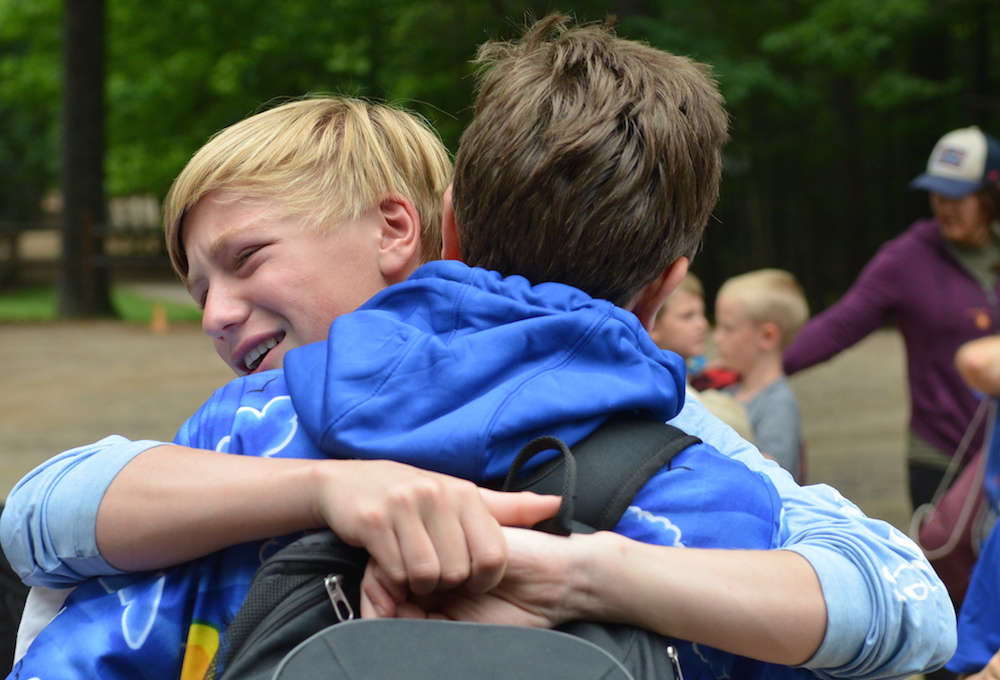 We give out two sets of awards during each awards breakfast. One is the Deerhorn Spirit Award, and the other is Most Outstanding Camper. Spirit awards this year went to Knox Noble for juniors, Jonas Johnson for intermediates, and Luke Turner for seniors. Outstanding camper trophies went to Bennett Blaustein for juniors, Walker Bruce for intermediates, and Reid Staubitz for seniors. Videos of the award speeches will be posted today on our Facebook page.  The Navajo leads after A session. Team totals can be found on our team comp page.
We have 37 kids who are staying over for B session and they headed out after lunch for a fun-filled day. They are going to a lumberjack show in Woodruff at 2:00, followed by some swim time at the Waters of Minocqua indoor waterpark. They'll have pizza for dinner there, and then head to the Min-Aqua Bats waterski show to cap off their day. Kids were really excited for the trip!
It was a great A session and there are lots of happy campers going home today. We hope they will come back for longer next summer!