We are once again grateful for a beautiful day of warm sunshine. It got a little hot in the afternoon, but was the perfect start to our B session. Kids who stayed over from A session were put in temporary groups for the day as others arrived by car.  They did activities like sprout ball, tennis, and archery. We had sausage bagel sandwiches and tater tots for breakfast, and turkey sandwiches for lunch.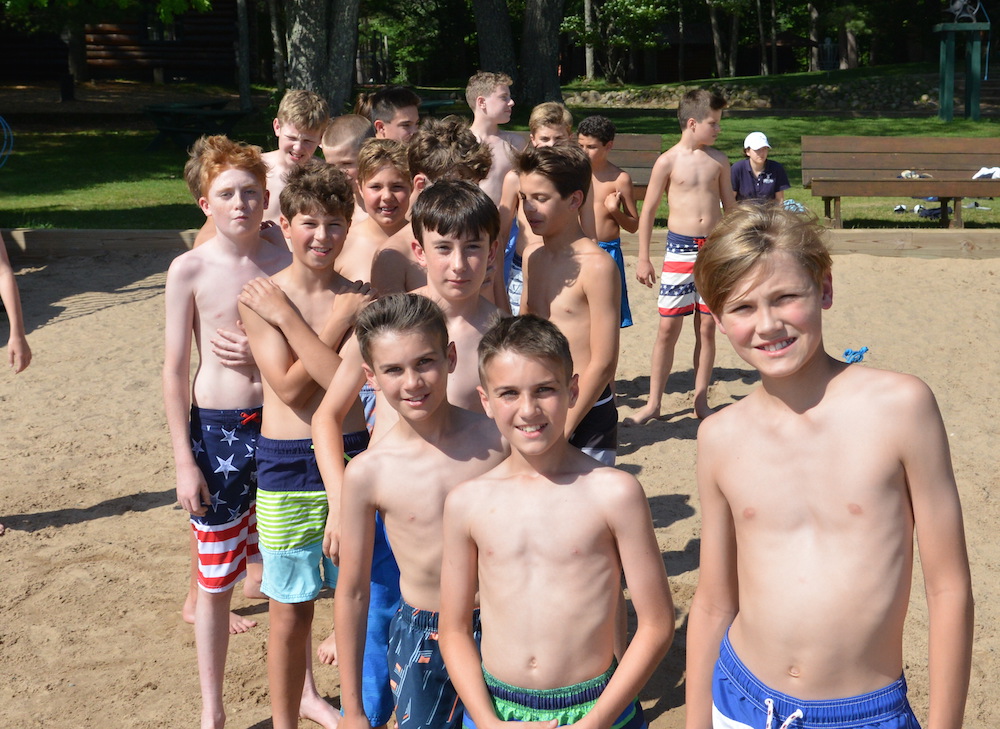 Our buses arrived from Chicago around 3:30 and camp was full of excited kids once again! They got settled in their koogees, reunited with old friends and met new ones, and took their swim tests in the warm sunshine, and a warm lake too! At 5:00, we had a meeting to introduce the staff. After dinner will be a game of all-camp Capture the Flag!
We're excited for a great B session, and we can tell that these kids are too! Photos from today will be posted on our Shutterfly site as soon as we can get them uploaded, and until then, you can find many of them on our Facebook page!