Our Pioneers left this morning, bright and early at 7:30am, and they all were raring to go! It was about a 4 1/2 hour drive to their destination, the North Country Trail. They are hiking a section that follows Lake Superior the entire way, and from the research Patrick has done and the photos we've seen, it's GORGEOUS! It includes Pictured Rocks National Lakeshore, and the trip promises to be amazing. They will return Friday by dinner.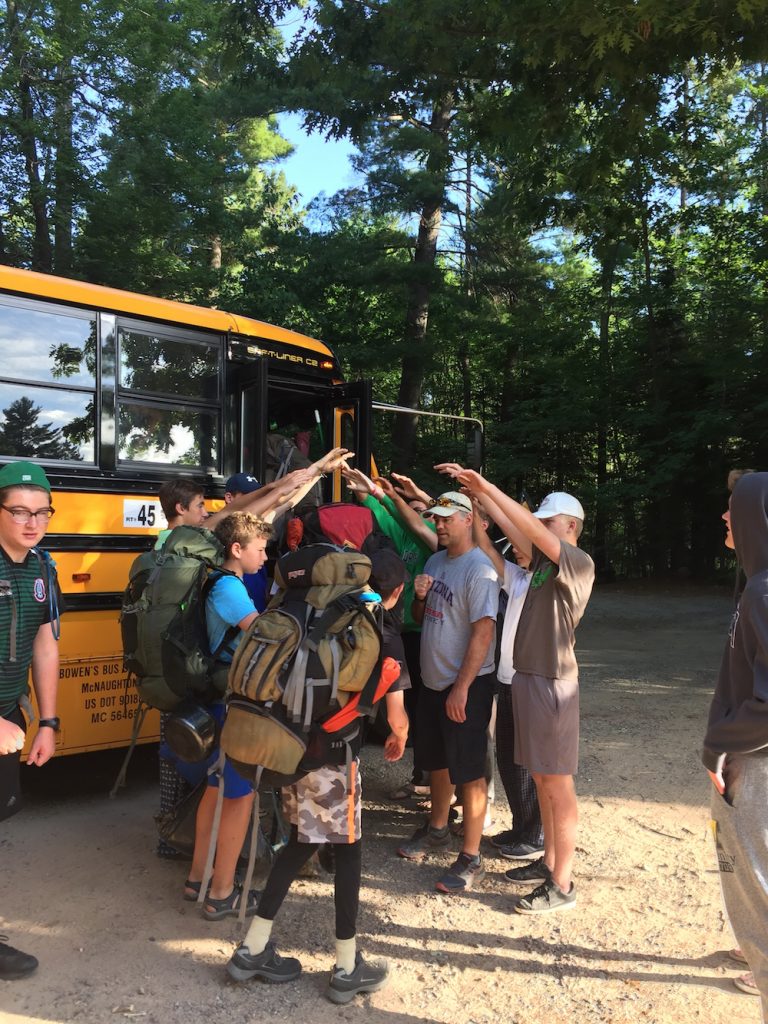 A big group of our Voyagers woke up early to see their friends off on their journey. We have no doubt that the Pioneers will return the favor next Friday! We can't wait to hear stories and see pictures of their adventure.
Back at camp, the sun is shining once again. We are grateful for the good weather, but a little rain would help green up our fields, raise our lakes, and settle the dust a little. But when the weather is this pretty, it's hard to complain too much! Breakfast was pancakes and sausage, lunch was grilled chicken sandwiches, and dinner is lasagna. We are truly spoiled by the great food cooked by our chefs!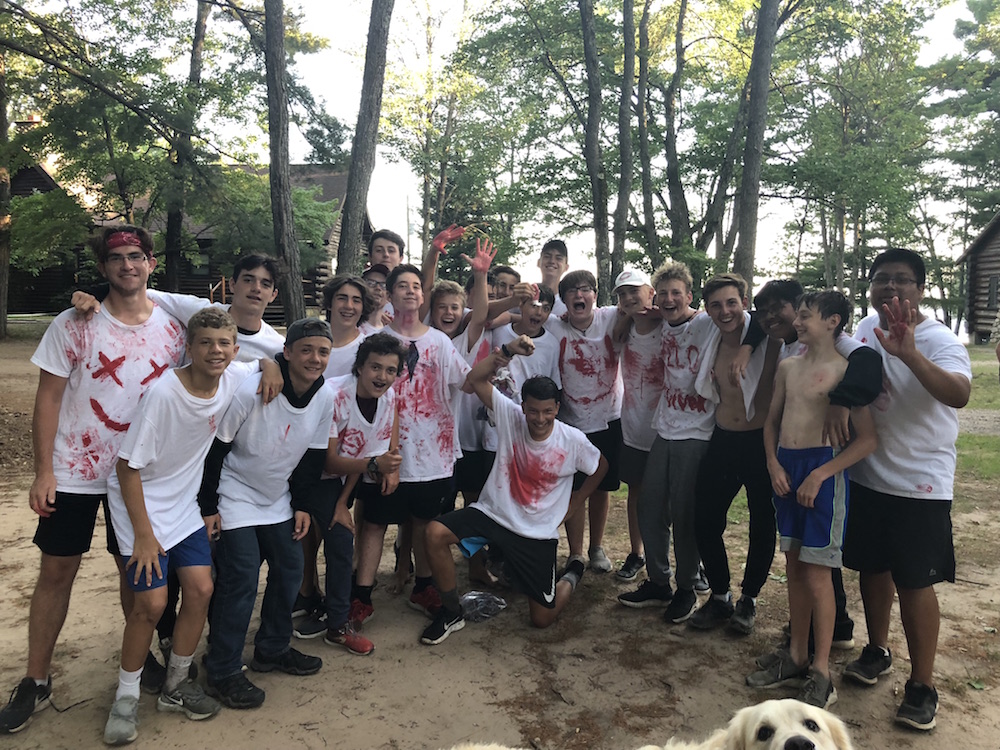 Last night the Zombie Apocalypse game ended with Bowen Stimpson as the victor. As you can tell by the photo, kids had an absolute blast playing. There were definitely some creative hiding places found during this past week, and kids had to do some pretty challenging tasks along the way as well. So fun!