Two years ago this month, we lost an incredible member of the Deerhorn Family. Andrew Berghoff had come to Father Son camp with his dad, brothers, and grandfather for several years. He lived the line of the Creed "To greet the dawn with a smile, and the mess call with a laugh." Andrew was always smiling, no matter what life threw at him. His parents have started a scholarship fund at his alma mater, Notre Dame College Prep in Chicago, in Andrew's memory. Below is the letter they wrote to family and friends, that we wanted to share with you. We miss Andrew's smiling face around camp.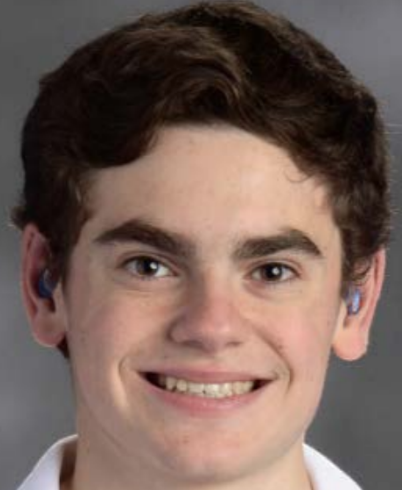 Dear Friends,
Andrew Dalton Berghoff could always be found sporting a smile. His welcoming, endearing, and infectious persona touched the hearts of all who crossed his path. From his love of the Blackhawks and Cubs, to his love for his family and friends, Andrew exhibited genuine and heartfelt enthusiasm in all aspects of life. Although faced with significant health challenges throughout his entire life, Andrew never complained about them once. Andrew brought happiness and love to everyone he encountered before he became ill and passed away at 171⁄2 during his sophomore year of high school in March of 2017.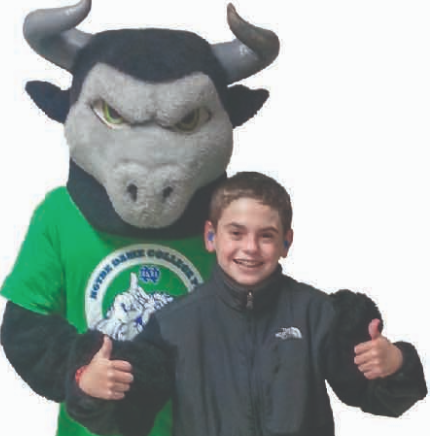 We are pleased to announce the creation of the Andrew Berghoff Memorial Scholarship Fund. Andrew's lifetime earnings from his two jobs were donated to start this fund and we have added our financial support as well. This fund offers financial assistance to students enrolling in the most inclusive Catholic High School in the Chicago area. We hope others will follow in adding their financial support to this fund in Andrew's memory while helping other families who desire a Catholic education for their sons. One of the things that Andrew significantly impacted at NDCP is the opportunity for his fellow special needs students in the Burke Scholar Program to apply for a course of study that could result in receiving a high school diploma. Our family advocated for adding this diploma option to the Burke Scholar Program. Please join the Notre Dame College Prep Community in celebrating the offering of the first high school diplomas in Chicagoland to special needs students graduating from a Catholic high school.
If you would like to support the Andrew Berghoff Memorial Scholarship Fund, please contact Dick Allegretti at Notre Dame College Prep. Dick can be reached at dallegretti@nddons.org or at 847-779- 8643. Alternately, you may make an online donation at nddons.org/ABMS.
In Notre Dame,
Paul Berghoff Lisa Berghoff