Today was a little different at Deerhorn. Because of where our changeover days fell, we weren't able to have typical Sundays with big afternoon team events. So this afternoon we pretended like it was Sunday…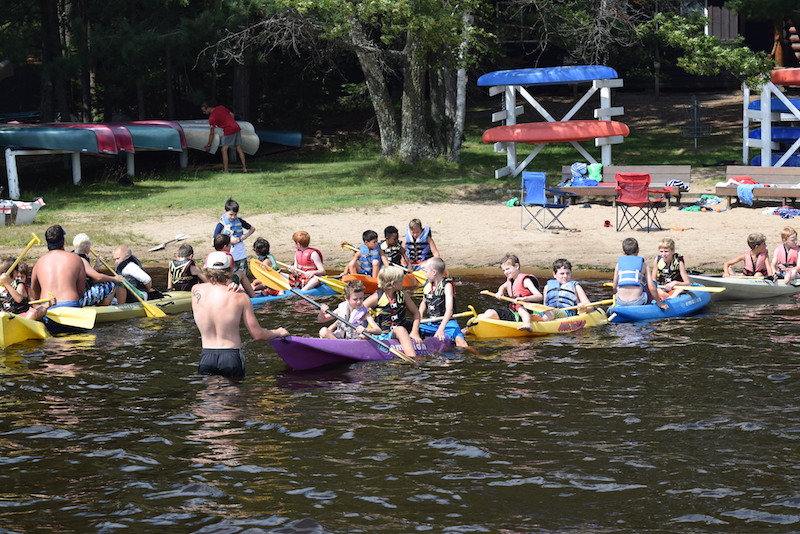 The day started out as usual, with muffins for breakfast, and three regular activity periods before having pizza bagels for lunch. (The dining room is so quiet when there are pizza bagels!) But after rest hour, the entire afternoon was devoted to an all-camp event, called Atlantis.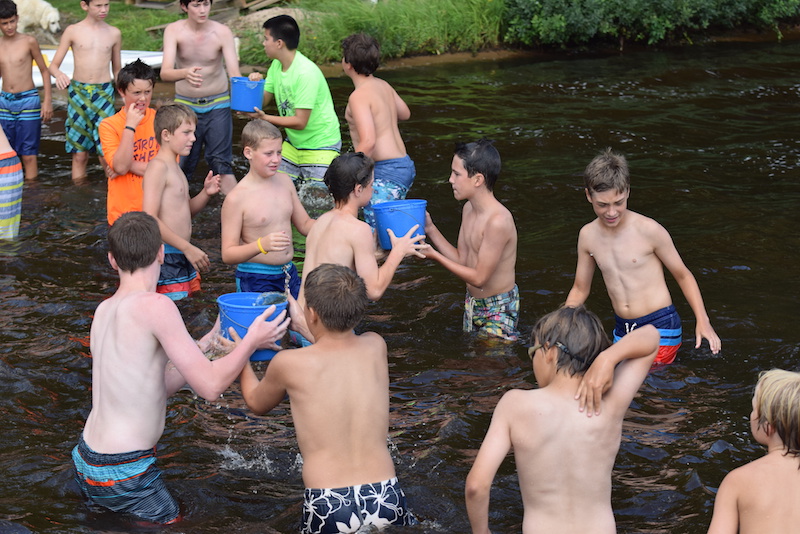 The whole afternoon was spent on the waterfront, with kayak flotillas, viking canoe races, bucket brigades, and floatie relays… there were smiles all across the beach!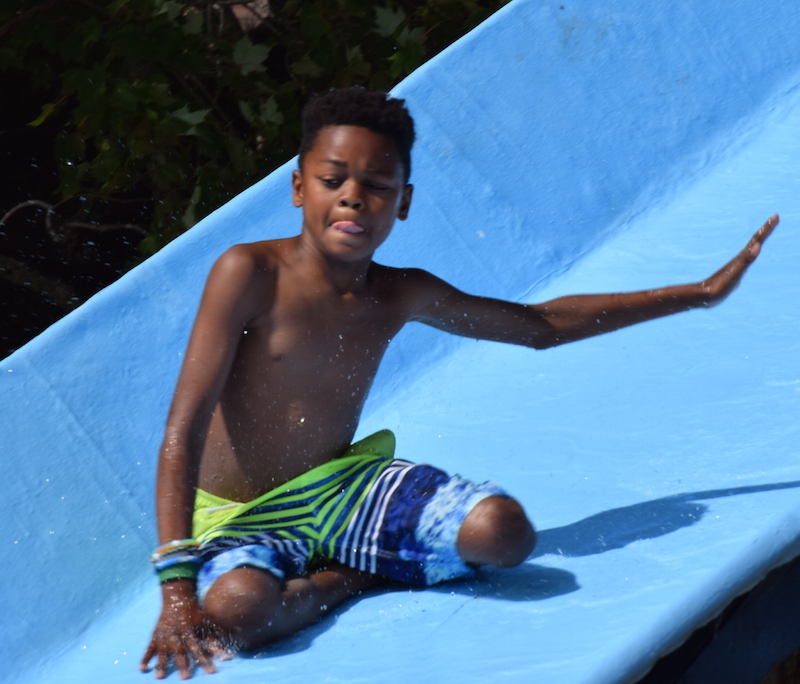 Another event was the waterslide contest, where points were given for creativity and distance as they came down the slide. Kids loved it!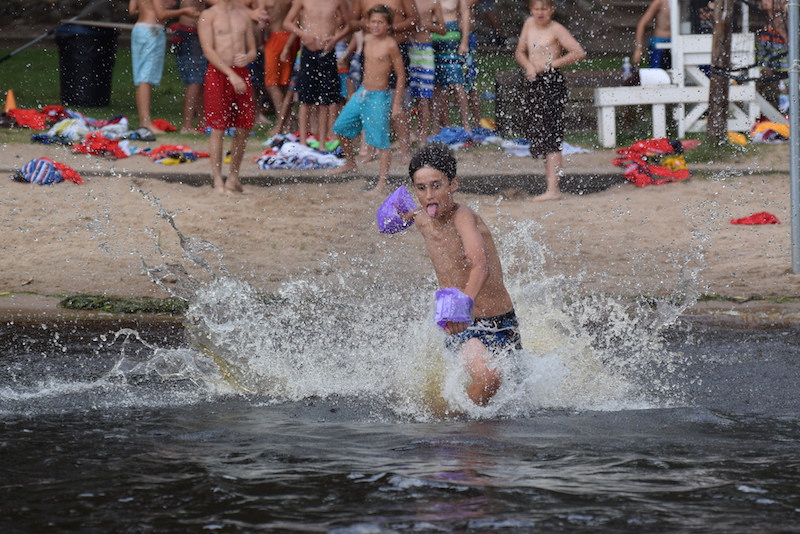 Most events were divided by age, but one was a whole team relay where kids had to put on arm floaties, run/swim to touch the A-Dock, and then return to shore to trade off to the next person. There are tons of great photos taken of today's event (which I will try to upload tonight, but alas, the internet is not cooperating)…but my favorite photos from this afternoon are the ones from the floatie relay…oh the faces! The smiles, the determination, the concentration…the just-plain-fun!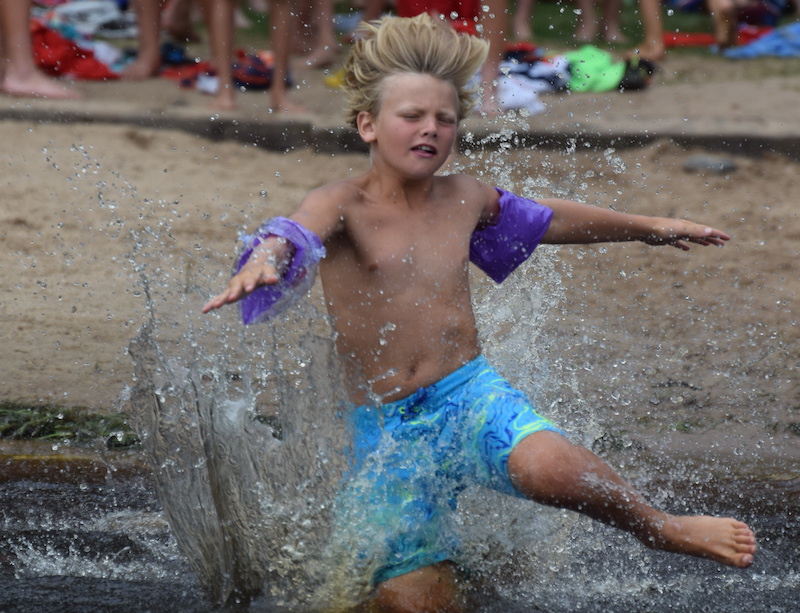 The event was won by the Navajo, followed by the Chippewa, Iroquois, and Apache.  Kids had an incredible afternoon of fun in the sun on the waterfront! After chicken and biscuits for dinner (and rice krispie treats for dessert), kids had some time with their koogees before enjoying a Deerhorn campfire with our amazing group of entertainers!  It was another awesome day at Camp Deerhorn!