Cloudy skies this morning gave way to beautiful blue this afternoon. The sun shone and we basked in an incredible day at Deerhorn.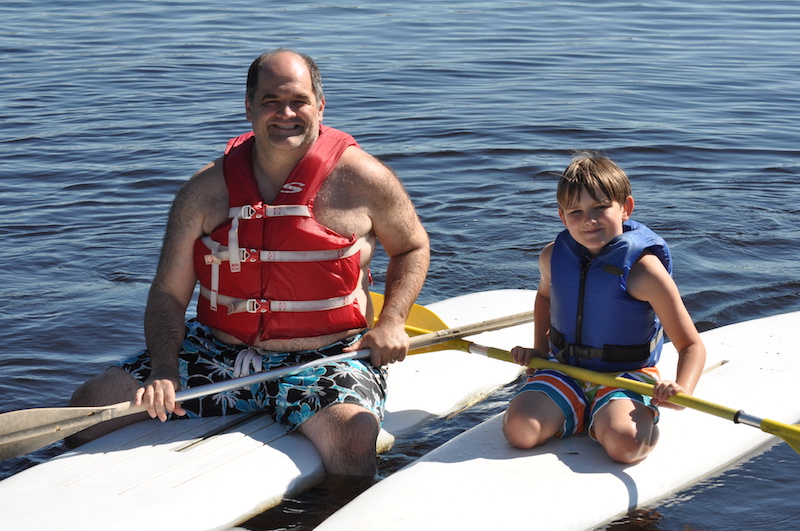 So once again for the afternoon, the beach was the place to be…lots of sailing, skiing, swimming, and trips down the slide!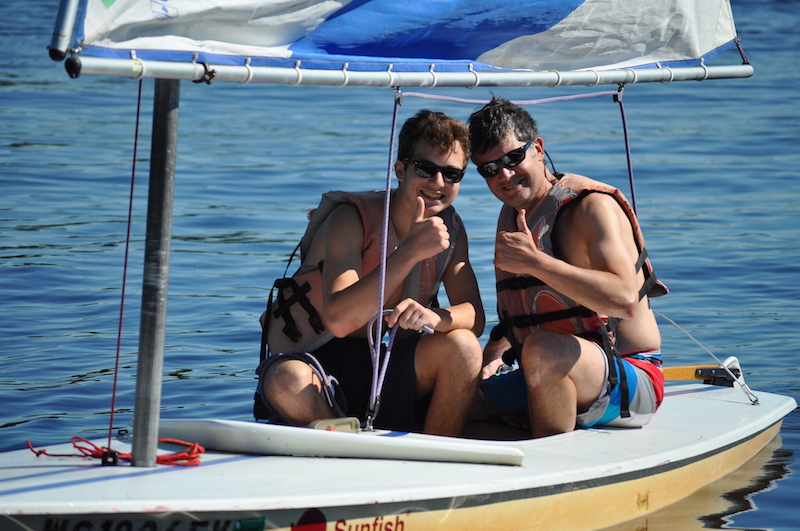 And of course, many, many awesome gravity defying launches off the RAVE!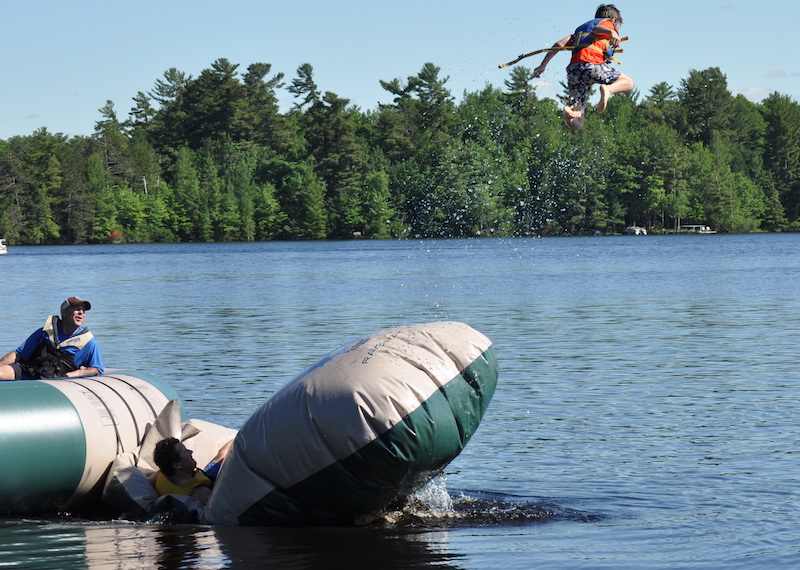 Today was also guided fishing day, and everyone had so much fun with our guides. The Held Family and the Fleming family both caught 35 inch muskies, so there was lots of excitement down on the beach! Even those families who didn't catch any fish definitely enjoyed their time on the lake.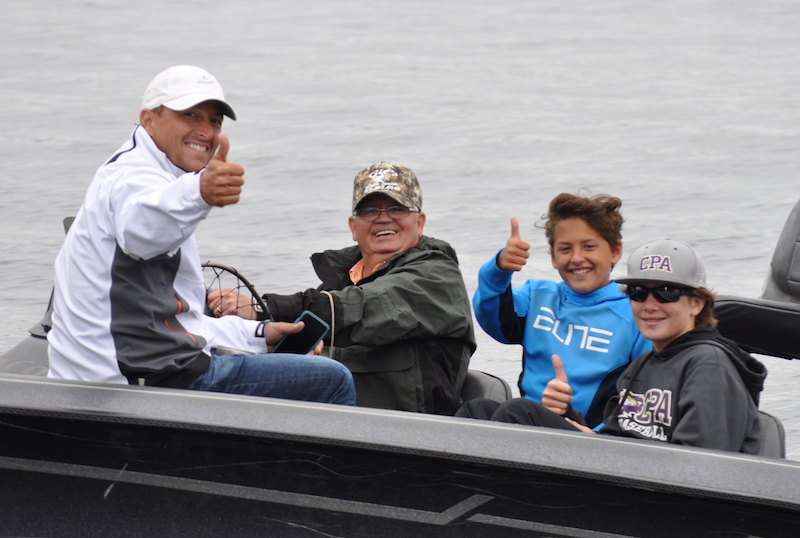 Today was also a banner day for meals at Deerhorn…the dinner we've all been waiting for. With sausage mcmuffins for breakfast, and chicken patties for lunch, those meals would be hard to top. But thanks to the generosity of David Flom & Chicago Cut Steakhouse, for dinner, we all stuffed ourselves with the best steaks ever! Many thanks from all of us, David!
After dinner, and with bellies full of steak, we played campers vs dads vs staff Scalp, and then enjoyed more incredible entertainers at the campfire. What a day!