It speaks volumes about a summer at Deerhorn when I try to take photos of brothers who are at camp together. I make the announcement at lunch, asking all brothers or cousins to meet me outside the lodge after lunch. And inevitably there are others who come who simply want their picture together.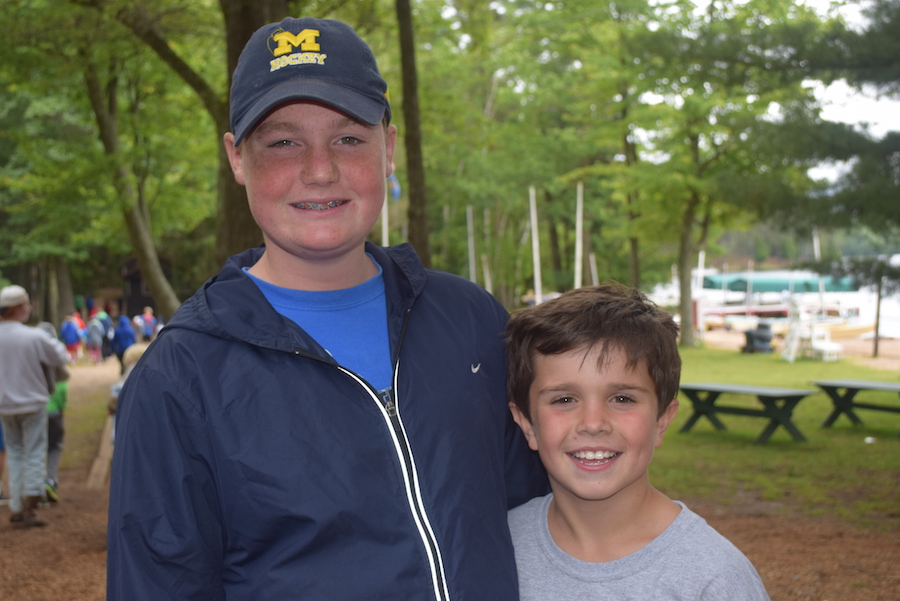 They say "I just want a picture with my friend," or even "We're brothers now." It's so great to watch friendships grow, in the koogee, on teams, or just in playing games of knockout.  And even when a year has passed since they last saw each other, they pick up right where they left off. And even cooler that friendship knows no age boundaries at camp. It's pretty common to hear a teenager talk about his best friend who's on staff, or a 9 year old talk about how one of the leaders is his best friend. That's one of the many unique parts of camp.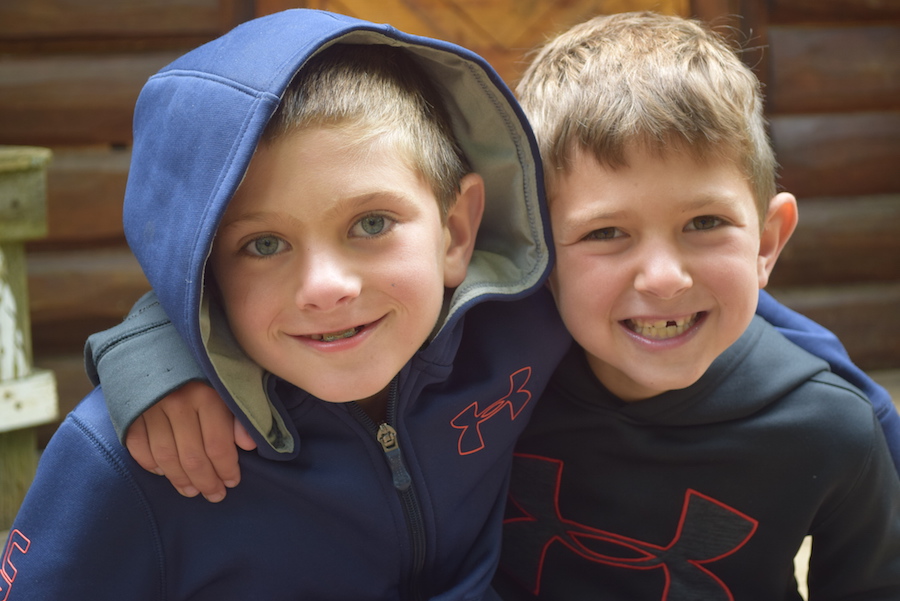 Our weather this session has not been cooperating. We haven't had much rain today, but the temperatures haven't even quite made it to 60. It's definitely sweatshirt and flannel pants weather! But there's not much that slows these kids down.
Breakfast this morning was cinnamon rolls, lunch was sub sandwiches, and dinner is chicken tenders. Sports and Games is playing a game called Klepton, which everyone waits anxiously to finally play toward the end of the session. I could try to explain it to you, but I would fail miserably. So when your camper arrives home, ask him how to play that game called Klepton!