It's been a fantastic, fun-filled Sunday at camp.  We all love sleeping in an extra hour on Sunday mornings, and who doesn't love cinnamon toast for breakfast? After breakfast, kids enjoyed some free time to hang out with their friends, play ultimate frisbee, or street hockey on the Skeeter. At noon, Bear gave the Words of Wisdom, talking to us about living life to the fullest.  Lunch was Thanksgiving dinner, which is always a big hit.
This afternoon's team event was Chariots of Fire.  It's one of the biggest Sunday events of the summer, and it's wildly popular with campers. Campers have to challenge "the gods" in different events around camp, like archery, tennis, sailing, swimming.  When they conquer the god, they get a piece of their team's chariot, which they take to the soccer field.  Once all the pieces are assembled and all team members are present, the leader can assemble the chariot, and then their teams pull them across the soccer field to victory.  It was a super fun afternoon and everyone worked hard for their team.  Navajo came in first, Chippewa second, Apache third, and Iroquois fourth.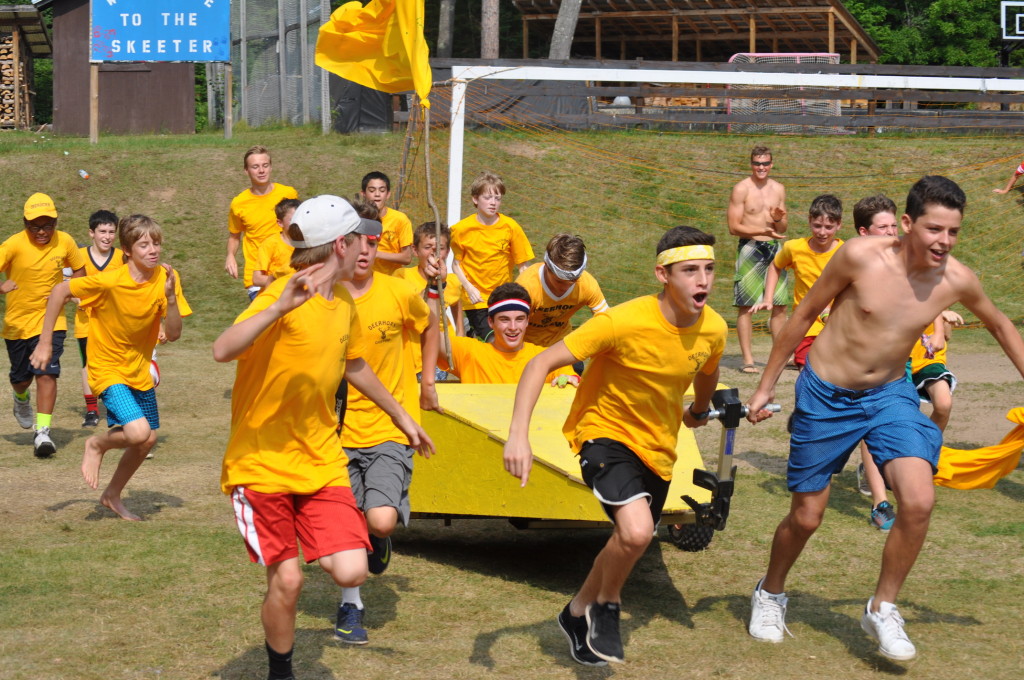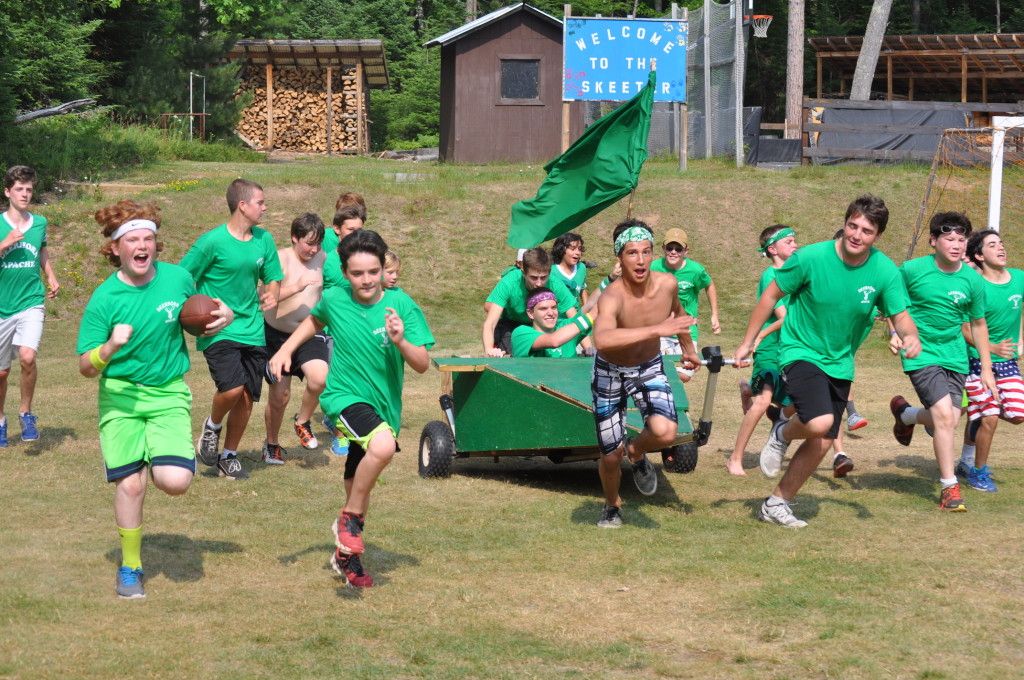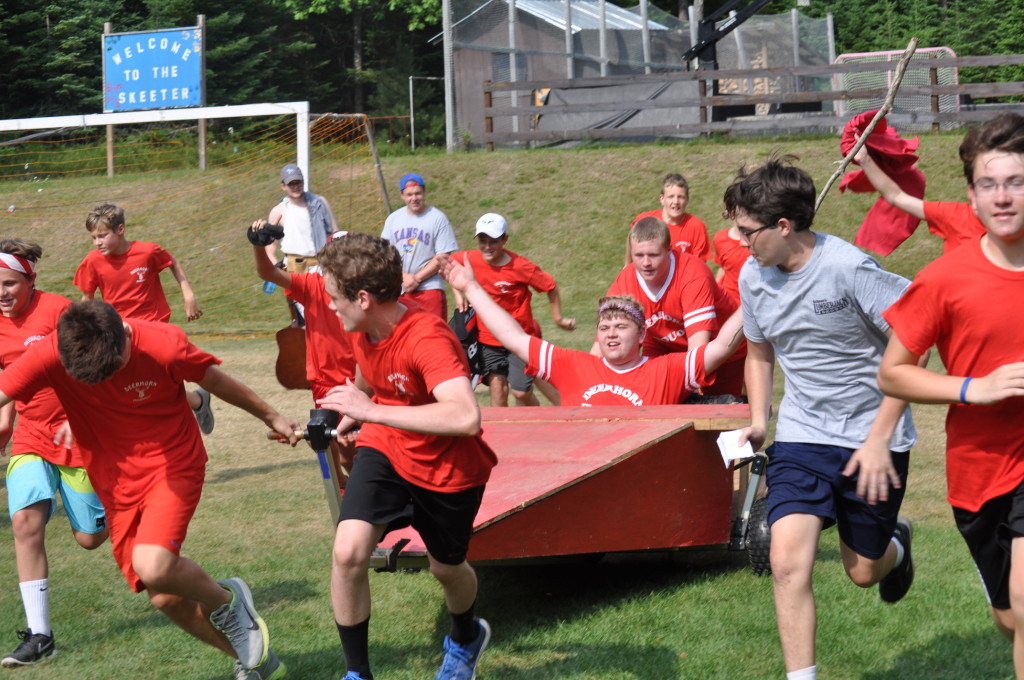 After Chariots of Fire, many kids headed down to the waterfront for General Swim.  We all enjoyed a picnic supper on the beach of hamburgers, and afterward koogees gathered for some koogee time.  We ended the day with our traditional Sunday night campfire.