What a fun day around camp! Today we welcomed 25 kids to camp with the start of our E and F sessions. E session boys will stay a week, while F session kids are here for ten days, until the end of C session. A few kids have been to camp before, but 22 of them are first-time campers, and their energy is awesome. They run everywhere, and they were lined up at the store to buy Deerhorn swag before their first day at Deerhorn was even over!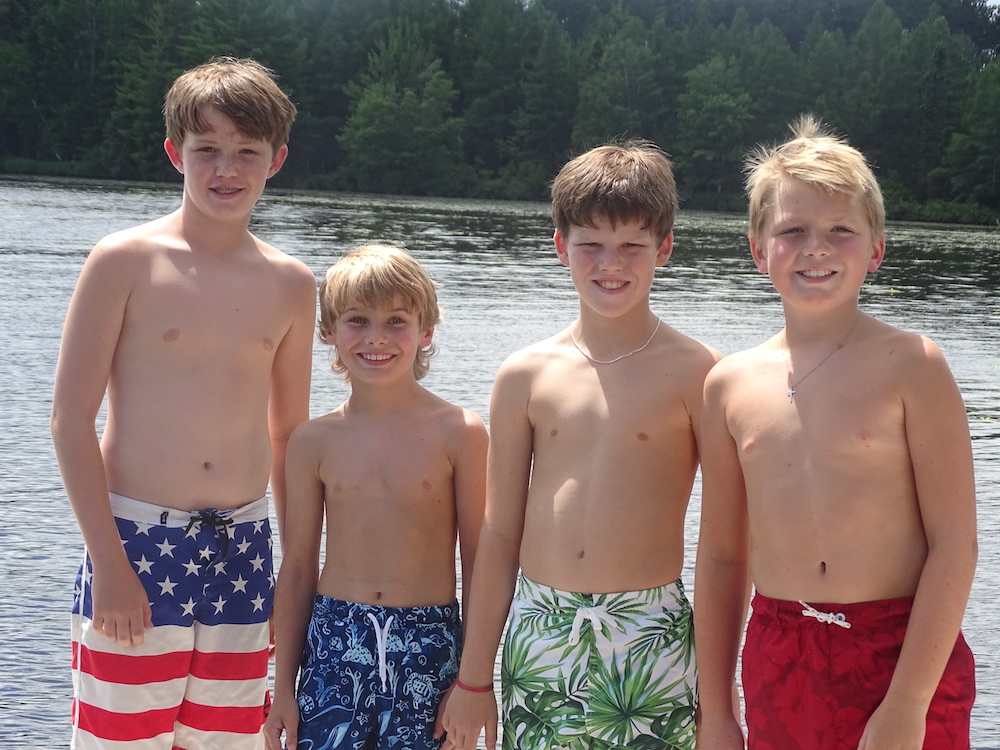 They arrived throughout the day, and after they moved into their koogee they jumped right into activities, from biking/crafts to swimming and canoeing on the beach. After rest hour, they all took their swim tests so that they were ready for water fun this afternoon!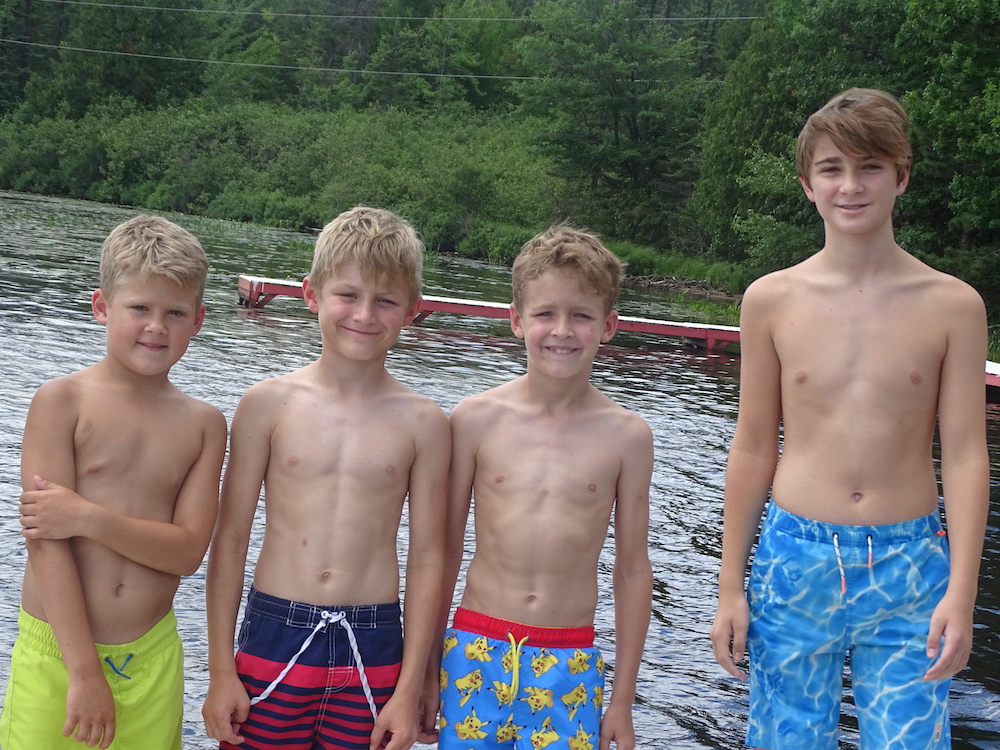 It was a really hot afternoon, which means that a few other activities headed down to the waterfront, like tennis, basketball, and horseback riding. It was a busy afternoon with trips down the slide, jumping off the Rave, water basketball, canoeing, sailing, skiing, and swimming in the A-Dock.  There were storms nearby late afternoon so some thunder drove everyone out of the water for a bit, but the fun continued on the beach, building sand castles and playing volleyball.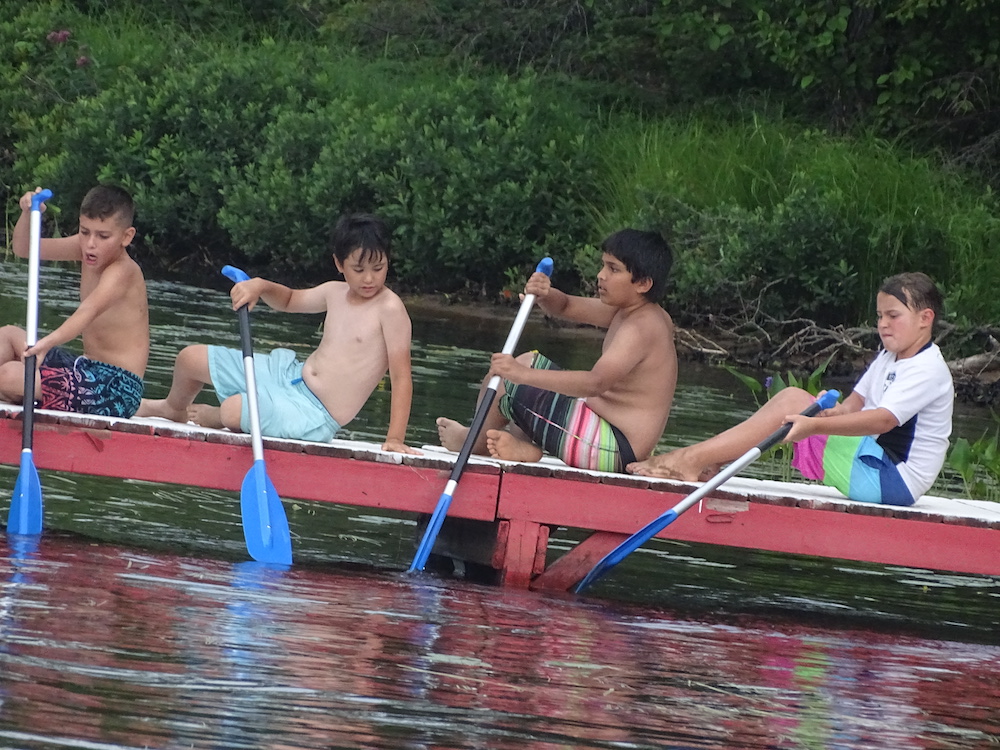 Breakfast this morning was egg and cheese quesadillas. Lunch was roast chicken and baked potatoes, and dinner was pasta, garlic bread, and green beans. As the E and F session kids arrived, the rest of our campers were busy working on stars in activities and having tons of fun. Sports and Games played World Cup Soccer all day on the soccer field. Pictures will be posted once our internet can keep up with the uploading!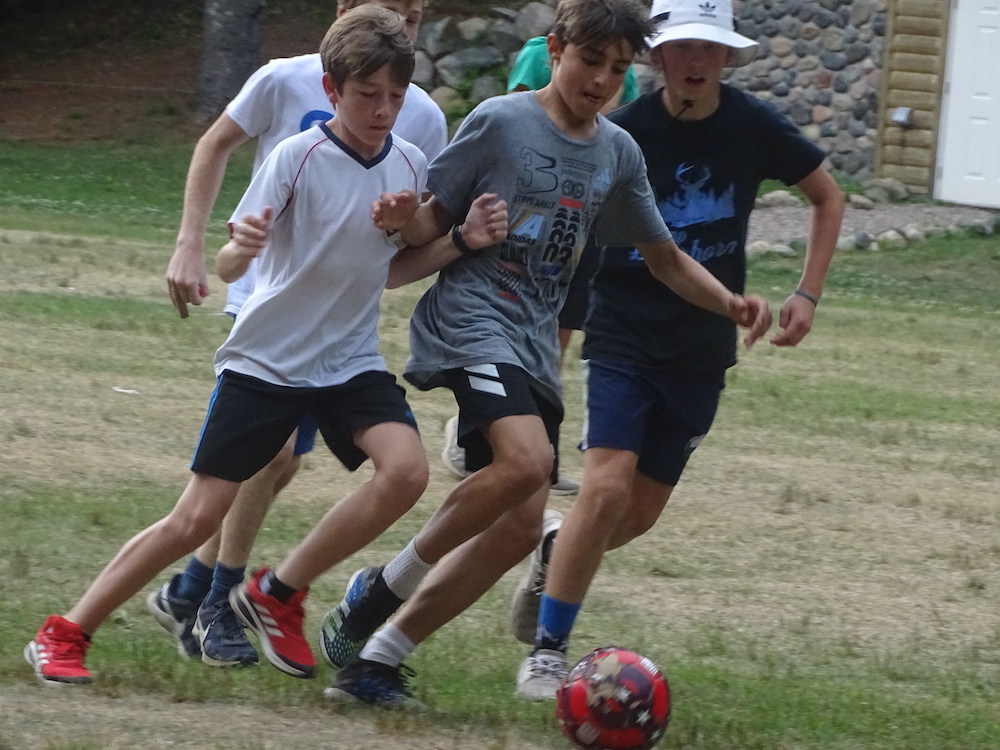 Our Voyagers are loving Voyageurs National Park. They had some storms come through last night,  but they are all fine (albeit a little wet!) and were able to paddle once the storms had passed. We are loving that they are sending us pictures and we get to experience a small taste of the beauty of the park. Plus, parents always appreciate Proof of Life. 😉