We are off to a great start with our third Father Son camp of the summer. Lots of families were here bright and early at 9am, ready to get the fun started! We were blessed with incredible weather for our opening day…a far cry from the rain of opening day of D. This session is a great mix of alumni, returning families, and those new to the Deerhorn Family.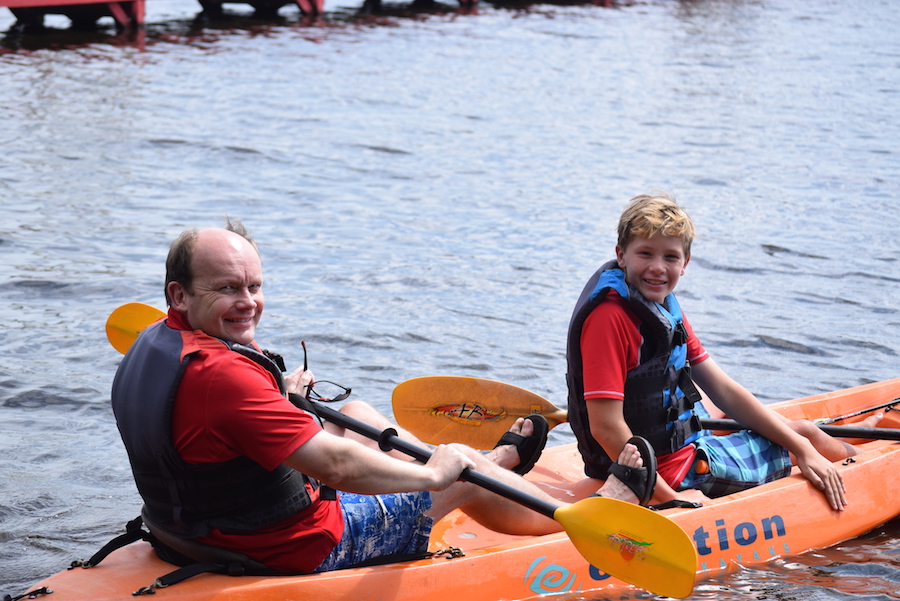 The waterfront was definitely the place to be today, as temperatures climbed into the low 80s and the sun shone. Dads and sons sailed, kayaked, swam, went down the slide, and got launched off the Rave!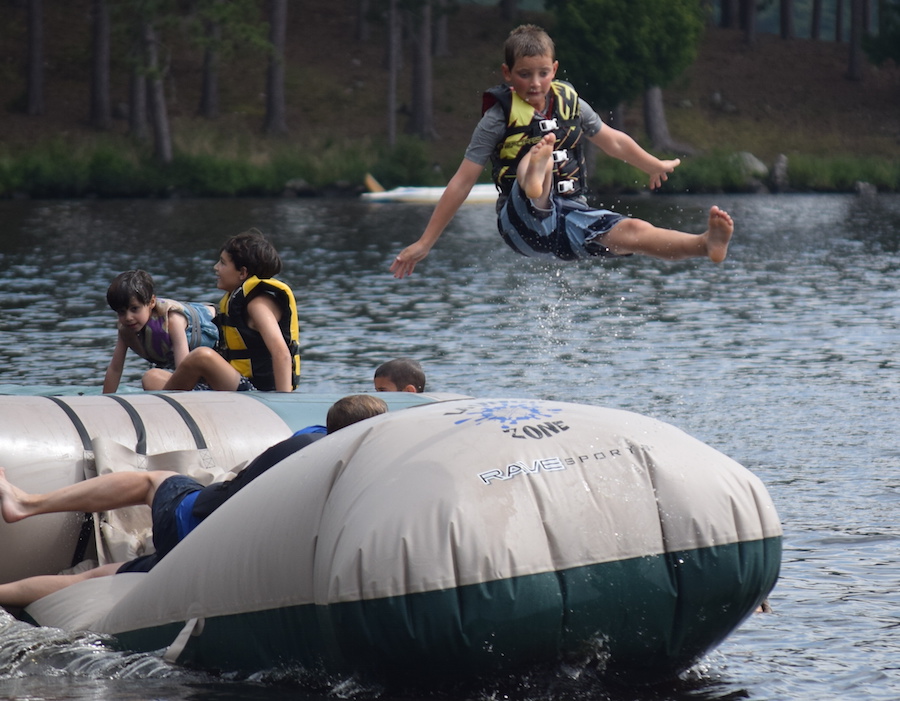 There were, of course, many games of sprout ball played, as is super popular during Father Son camp. Breakfast this morning was doughnuts, lunch was barbecue pork, and dinner was spaghetti. After dinner there were some team sports organized, and we ended the fantastic first day with our first Father Son campfire of August! Check out photos of all the action on our Shutterfly site!