Our final camper session of the summer ended this morning, and we finished with a bang! At our awards breakfast of waffles and sausage, we celebrated improvements in activities, patches earned for stars, and larger awards like Most Outstanding and Deerhorn Spirit Awards.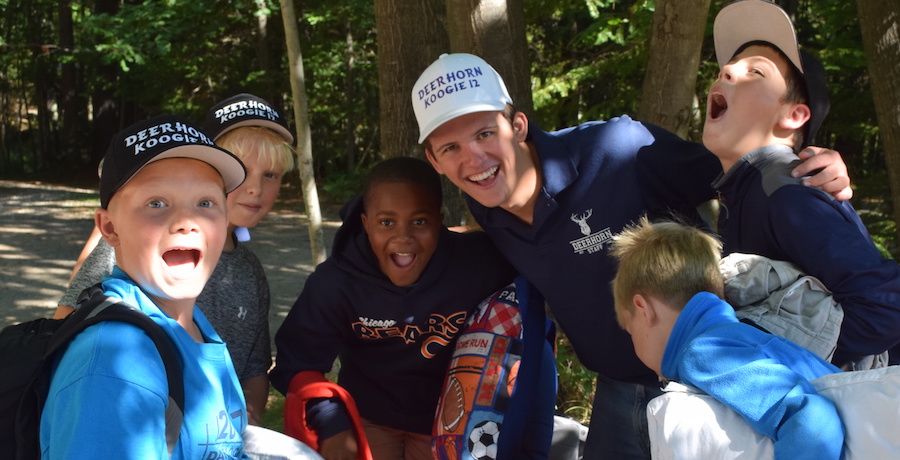 The tennis champions for this session were Ryan Carmichael for 11 and under, and Ryder Broadbridge for 12 and up. Rifle awards for high scores went to JP Soukoulis and William Hynes for juniors, Henry Wolfe for intermediates, and Nick Chu for seniors.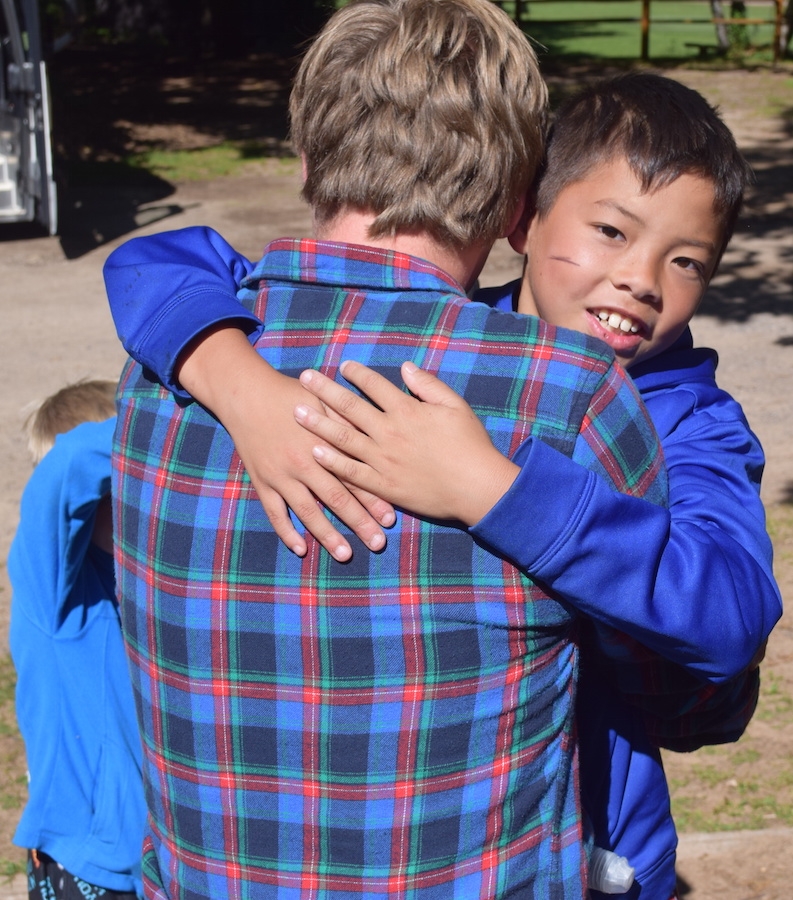 We gave Deerhorn Spirit Awards to Mark Nomellini for juniors, James Denapoli for intermediates, and Nick Chu for seniors. Most Outstanding Camper trophies were awarded to Kenji Lafferty for juniors, Emmett Nomellini for intermediates, and Nick Charlton for seniors.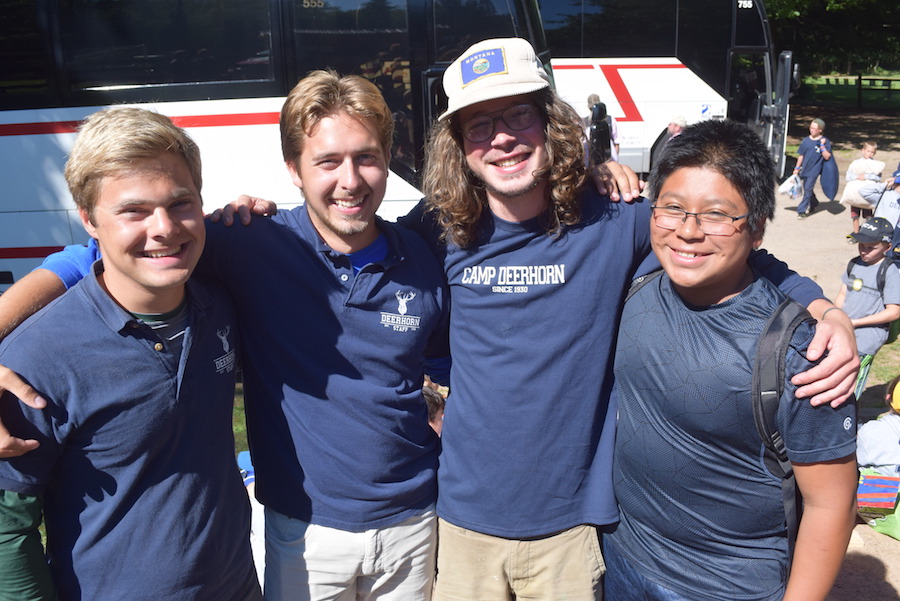 We also passed out two end-of-the-summer awards at breakfast this morning. One was the David Richey Most Improved Swimmer of the summer, and that went to Fransisco Suarez. The Deeley Lyons Memorial Award is given in memory of a one-of-a-kind counselor named Deeley and goes to an outstanding staff member each summer. This summer it was difficult to pick just one to win the award, as we had an amazing staff. But this year's recipient is Ryan Farrell! Nice work, Ryan! Videos from our awards speeches will be posted later today on our Facebook page. The Chippewa have hung onto their lead to win the summer of 2017! Check out team scores on our website.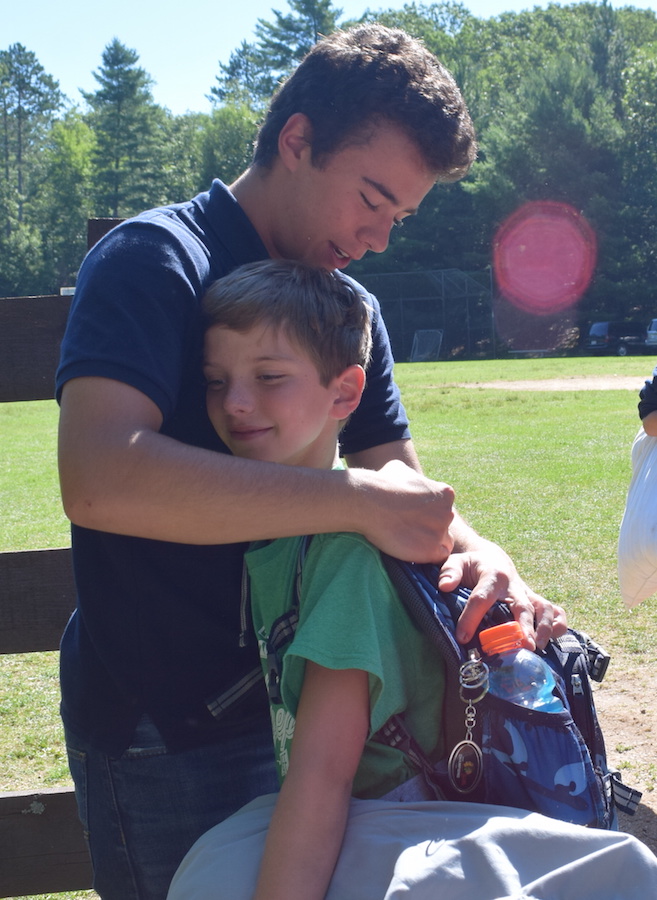 Goodbyes are always sad at the end of a session, but this year there were lots of smiles mixed in too! Lots of young kids who loved their ten days at Deerhorn and who are ready to come back for longer next year! One of our favorite quotes is from Dr. Seuss that says, "Don't cry because it's over. Smile because it happened." There were definitely lots of smiles this morning, mixed in with tears. We hope all of our first-year campers loved their 10 days at camp and want to come back for years to come!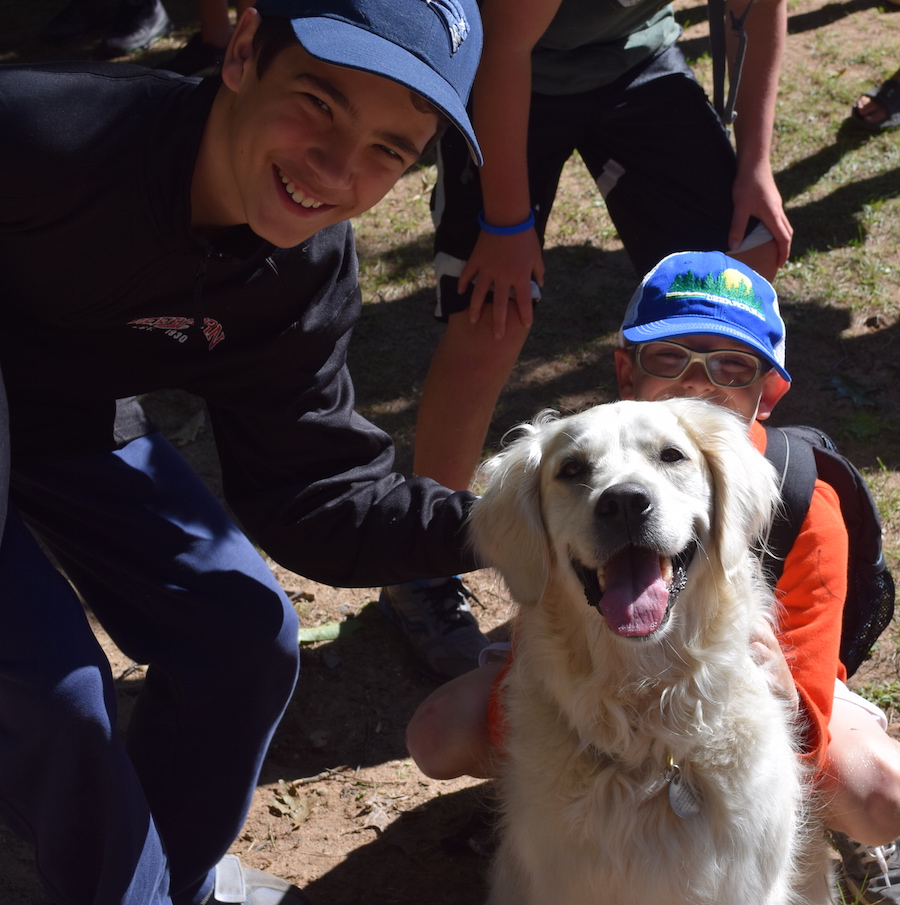 We have about 30 kids who are staying for the next Father Son session, and a few of them have dads who aren't arriving until tomorrow. So they are hanging out with us tonight, playing sprout ball and going on the Rave, ready for more fun tomorrow with their dad!