Perhaps one of the greatest gifts a summer at Deerhorn can offer is friendship.  Some boys come to camp with several of their good buddies from home and they all want to be in the same koogee.  Others come to camp knowing not a soul.  But either way, campers quickly realize how easy it is to make friends at Deerhorn.  Whether it happens on the bus ride to camp, or in the koogee that first night, or in day to day activities around camp… they soon realize how many friends they have made in such a short time.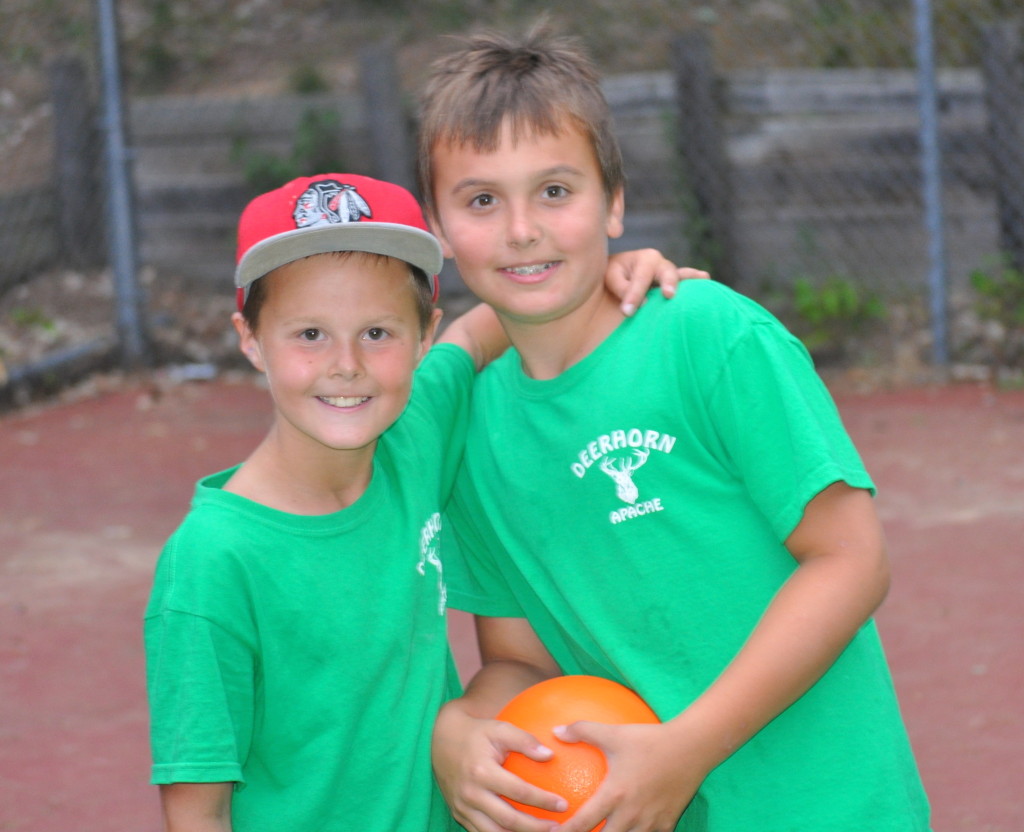 What many of our younger guys don't realize, however, is that these friendships are different.  Many of these friendships made at camp are truly for life.  Some of these friends they may only see for 2 weeks a year, but when they return, they pick up right where they left off.  Many older campers and staff will tell you that most of their closest friends are camp friends,  and they aren't friends from home.  I have been to many Deerhorn weddings, full of friends who grew up together at camp, many of whom now send their kids to camp together.
What a gift you have given your son…friendships for a lifetime.
We are all amazed at how we continue to be blessed with great weather…sunshine and awesome breezes.  Our E session boys left today, and we were sad to see them go.  I think some of them were pretty sad to leave as well.  They have realized that one week at Deerhorn is just not enough, and I think most of them have caught the bug and will be back next year for longer. (I heard several 2016 negotiations happening at pick up!)
Breakfast was cinnamon toast and lunch was ham and cheese sandwiches.  Sports and Games played Ultimate Frisbee on the soccer field, and kids continue to work on stars in activities. Our Voyagers were supposed to return this afternoon, but huge winds on Lake Superior yesterday prevented travel and kept them on the islands.  They will be home tomorrow.  None of them were upset that they were "stuck" in one of the most beautiful places on Earth for one more day!