What a day! The sun shone once again, we had a banner day of coffee cake for breakfast, grilled cheese for lunch, and chicken alfredo for dinner (with dirt cups for dessert!) But the best news of all is our Voyagers have come home!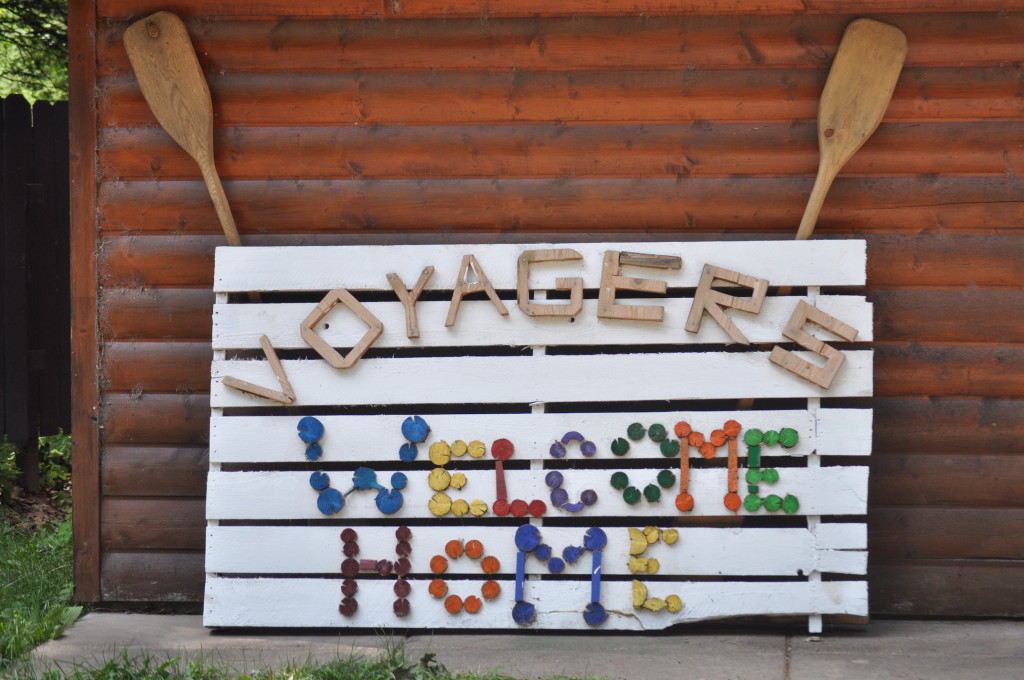 The bus arrived around 4:00 this afternoon, the PA announcement was made, and kids swarmed to the soccer field to hug their beloved Voyagers.  We have missed them around here! They were dirty and smelly, but that didn't stop the masses from engulfing them as they got off the bus.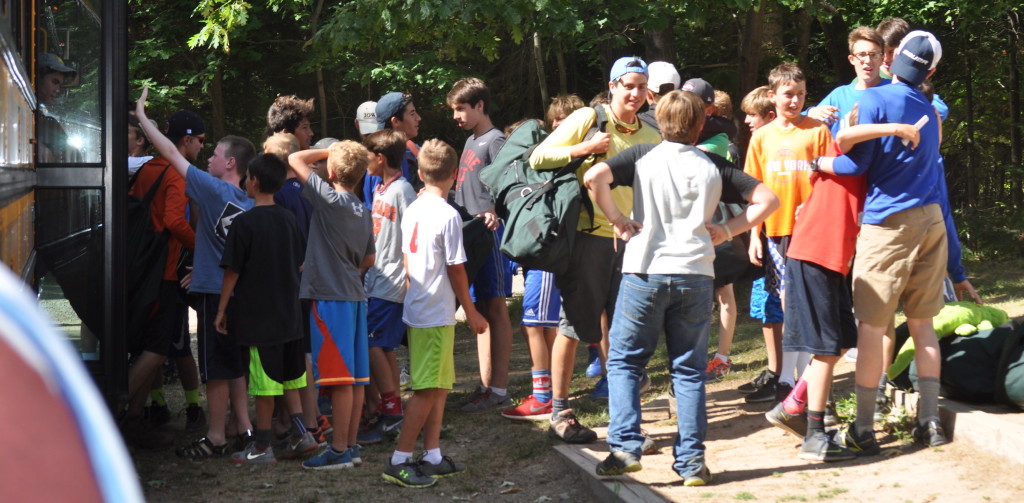 It's the perfect example of how age doesn't matter around here.  Sure, the younger guys look up to the Voyagers, but there are just as many Voyagers who were happy to see their younger friends.  Kids look forward to going on Voyager for years, and they love hearing stories of their adventures. There are lots more pictures from the joyous reunion on our Shutterfly site.
Back at camp, our day was full of Rave launches, gaga ball, and birthday celebrations.  (Look at the look on Leo's face in that picture…pure JOY!)  Our head of waterfront, Luke Funk, was celebrating his birthday today, so some of the campers made him a "Happy Funk Day" on the beach.  We had a visitor stop by today, Bill Henderson,  who was a counselor in 1966, and we love hearing his stories like how he took the train to camp that summer.
 I love this place.  I am proud to be a part of something so awesome. So many great things happening around here.   Happy birthday, Luke, and to our Voyagers, WELCOME HOME!