More fun and more sunshine made up our Wednesday! We love taking pictures around camp and seeing how much fun kids are having with friends…when even teenagers want to have their picture taken with their buddies…we love watching friendships grow and listening to the giggles as kids are silly together. No ego, no self-consciousness, no need to be macho. Boys just being boys. It's magical.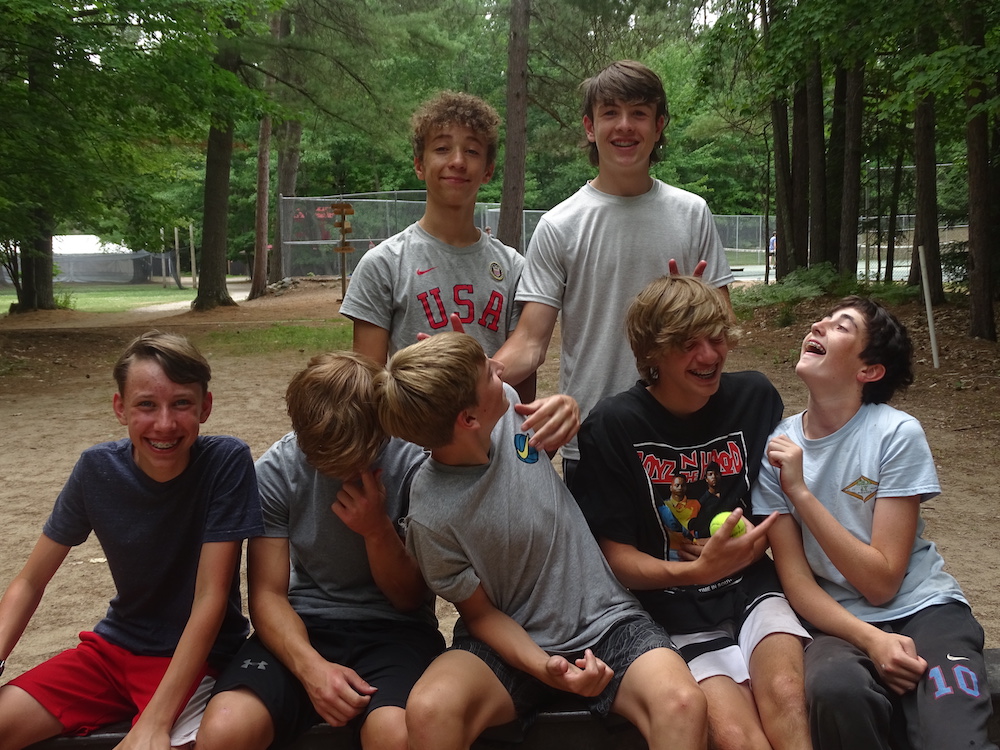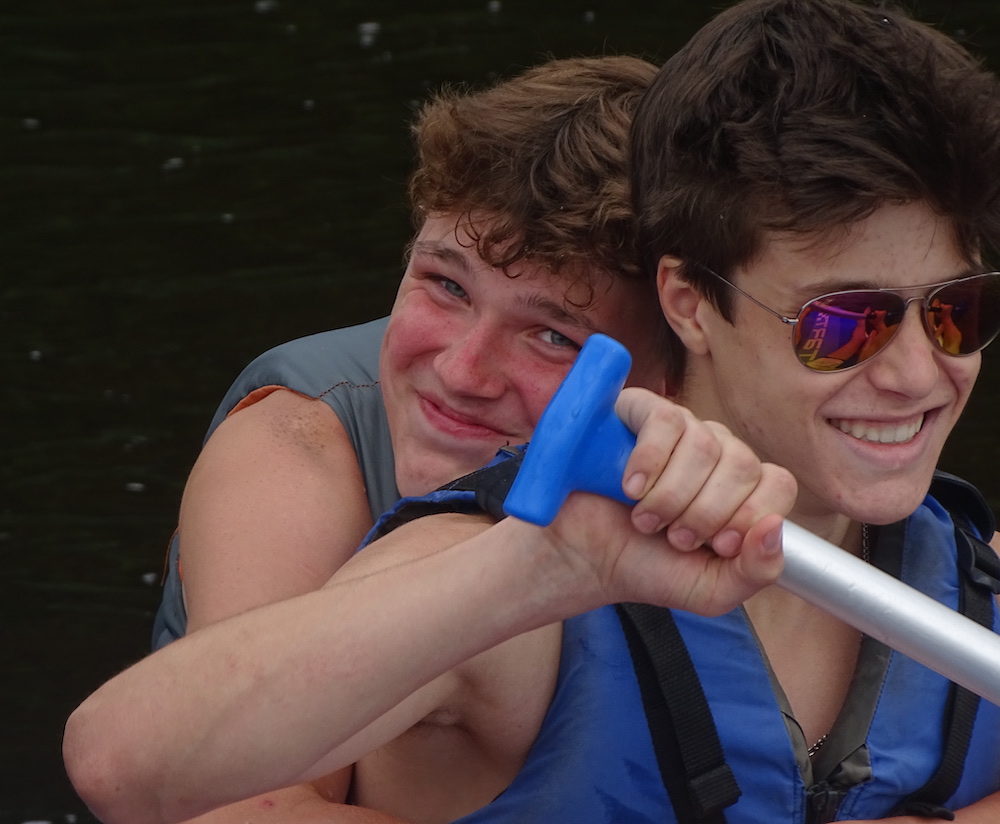 Breakfast this morning was scrambled eggs and biscuits and gravy. Lunch was gyros, and dinner was my personal favorite, Thanksgiving! We had the full meal deal…turkey, mashed potatoes, gravy, stuffing, homemade bread, and even pumpkin pie for dessert. We were all pretty excited about dinner!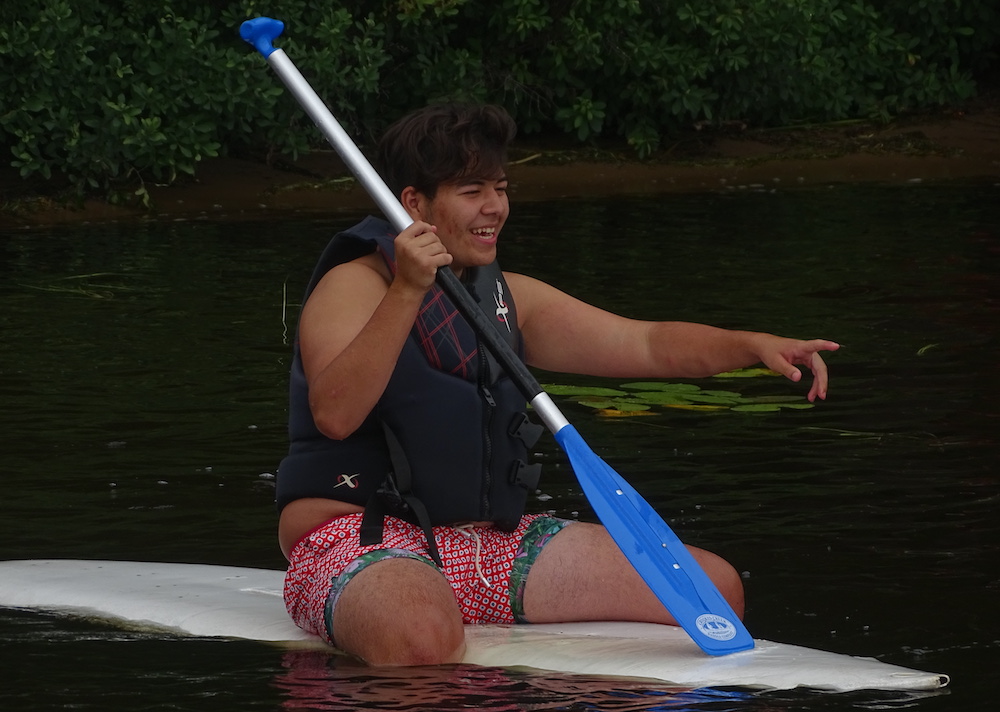 Our Voyagers are doing great out on their trip. Kids are wowed by the beautiful scenery, they're all having so much fun together, and Patrick reports that they are all just awesome kids! Our E session kids are still running around having fun and making the most of their week at Deerhorn. Check out some more fun pics from yesterday and today at camp. Like this one, where the Deerhorn dogs gathered for some french toast after breakfast yesterday!