The clouds finally cleared after a dreary weekend, and we were all excited to see the sun again today.  After a laidback Sunday, kids were ready to jump back into regular activities, as they are realizing just how short this session really is…we're halfway done?!?!?!  Breakfast this morning was blueberry scones, lunch was meatball subs, ("YES! My favorite!"-common camper quote), and dinner was roast beef and seasoned potatoes.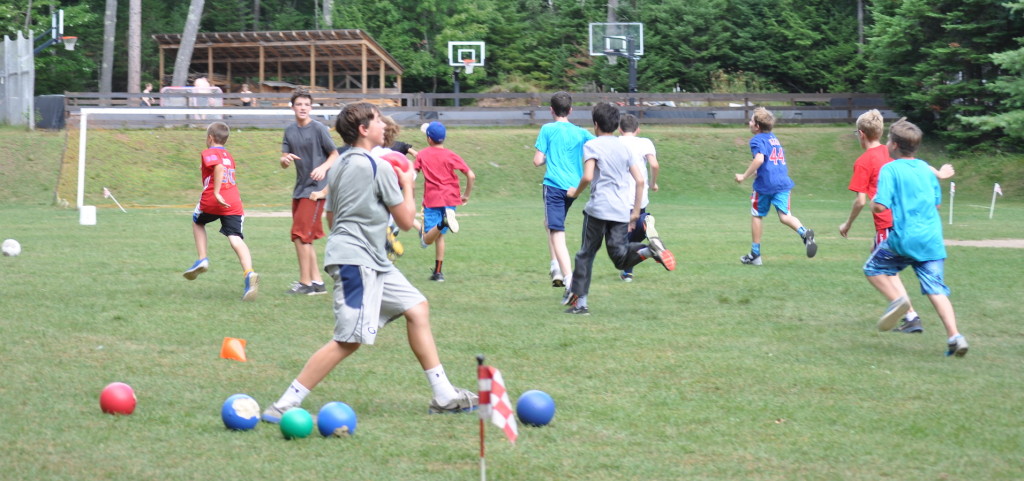 Sports and Games played a new game called Targus Ball, which the kids seemed to love.  It involved running a gauntlet, kind of like an obstacle course, while trying to avoid dodgeballs.  Every person who got tagged with a ball became one of the ball throwers until there were only a few brave souls left to "run the gauntlet."  Amazing how much boys will eat up a game that simply involves having balls thrown at you!  (And don't worry, these are gator balls, super soft, pain free dodgeballs!)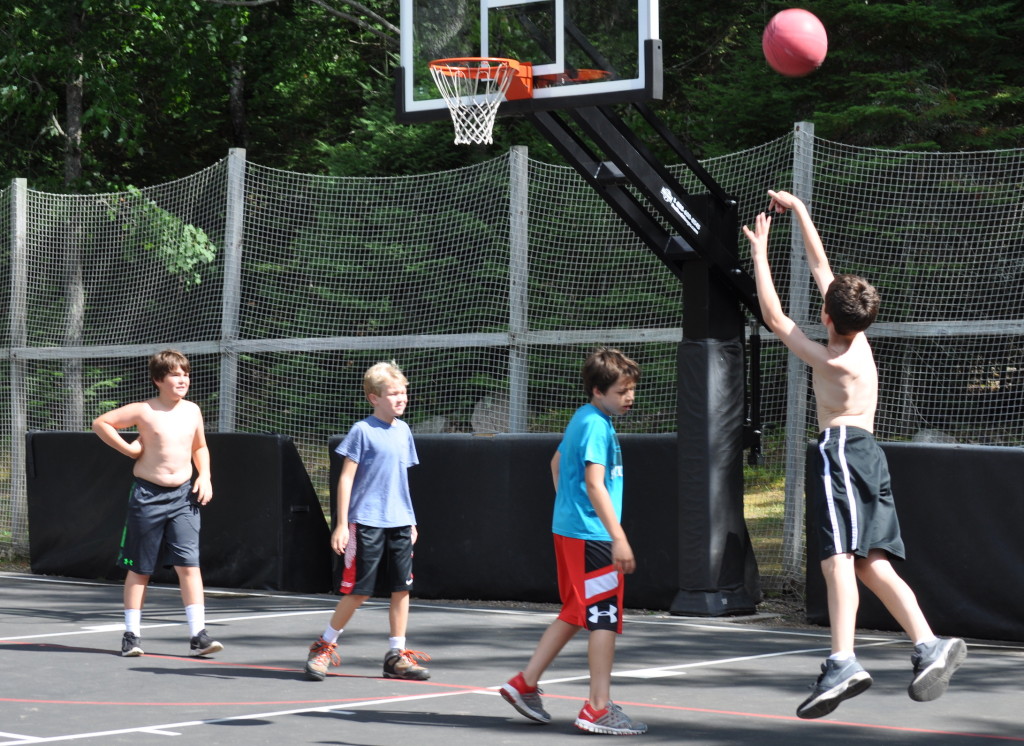 Otherwise, activities went on as usual, with kids going on bike rides and playing basketball at the Skeeter.  The craft shop was busy too, as kids chose to gets artsy instead of going mountain biking.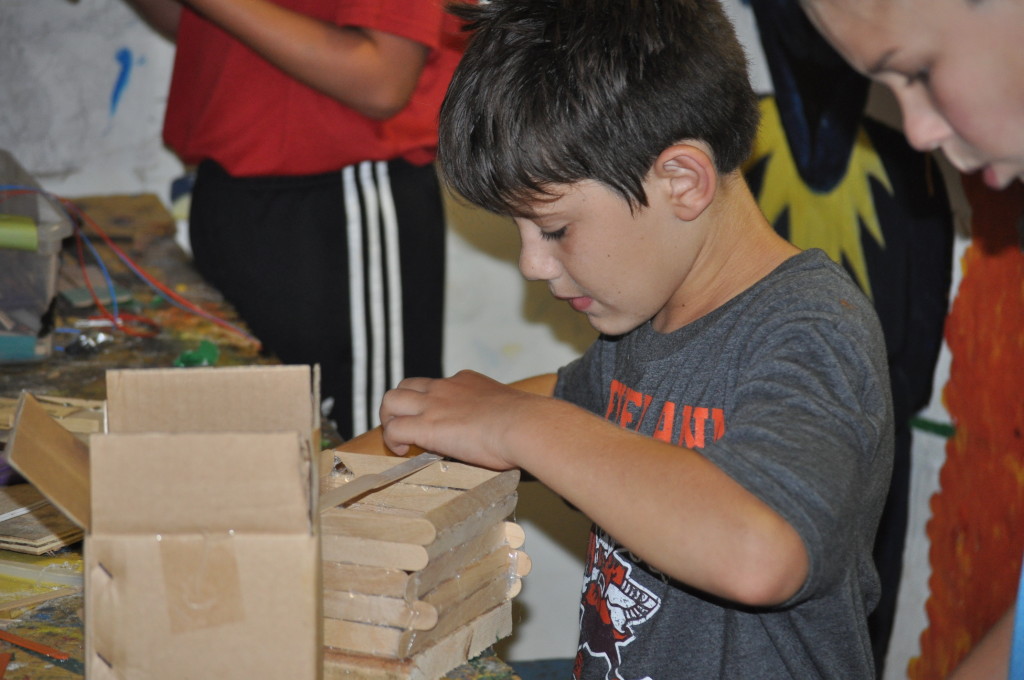 But the waterfront was definitely the best place to be today, as the sun shone and the breeze blew off the lake.  There were many trips down the waterslide all afternoon, with shouts of joy, and lots of smiles!