Sundays are a little different around Deerhorn.  We all get pretty excited to sleep in an extra hour and have breakfast at 9, which this morning was pancakes. After breakfast, kids enjoy a morning of free time, and some chose to play street hockey up on the Skeeter.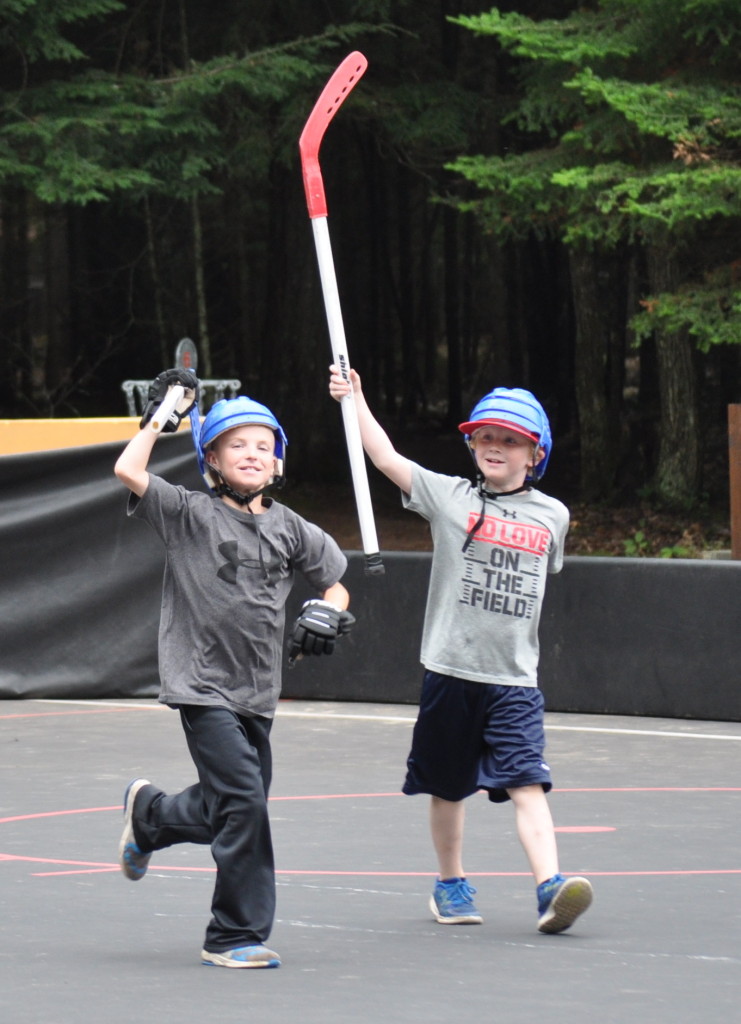 At  noon, Luke gave the Words of Wisdom talk in the lodge, and kids were really quiet, listening to what he had to say. He talked about how Deerhorn is one of those rare places where people help each other out just for the sake of helping.  He talked about being a "bucket filler" and that we should all work on "filling each other buckets" by being friends and doing kind things for each other. It was a really great talk.
Lunch was Thanksgiving dinner, and this afternoon's team event was the Decathlon. Kids competed with their activity groups in 1o events, such as running, biking, the "shot put," discus, long jump, and obstacle course.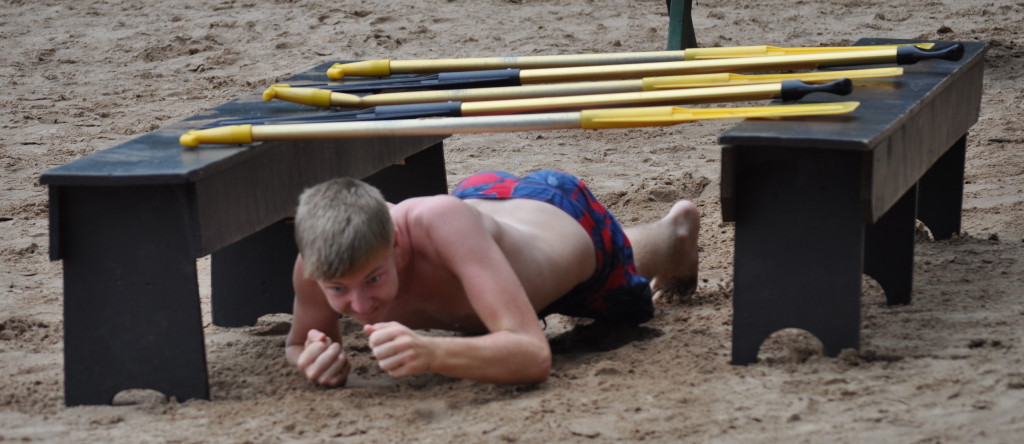 It was cloudy all day but the rain held off until about 5:30, forcing us into the lodge for our picnic supper.  Kids enjoyed hanging out with their friends enjoying hot dogs and brats for dinner. After dinner was some koogee time, followed by our first campfire for this session.  We have some amazing entertainers on staff and campfires are always a treat.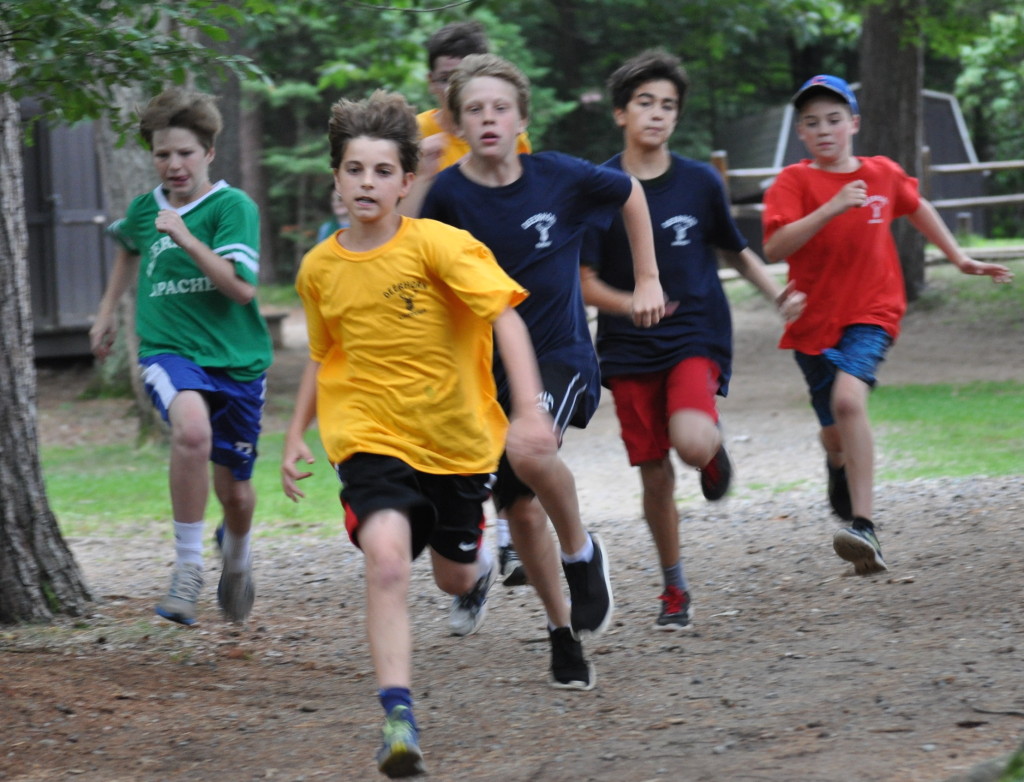 As I mentioned in a previous blog, this session is almost half first-year campers.  With that many new kids and many of them young, homesickness is inevitable. Our instinct, as parents, is to want to protect our kids from feeling bad, and to want to save them from ever feeling sad at all.  But being homesick is a normal part of childhood and a camp experience, some kids just experience it more deeply than others. I came across this great article today, talking about how children grow from conquering homesickness.  You can read it HERE. It's one of the many reasons we don't allow cell phones at camp, because kids aren't able to figure out camp themselves if they are able to text you every 5 minutes asking for help.
Inevitably, what happens each session is kids get to camp and there are a few who write that sad letter the first night, telling you how much he misses you and how much he wants to come home.  So he puts it in the mail, and it takes 3-4 days to get home to you.  You open the letter four days after he wrote it, and are heartbroken. You call camp and insist your son is miserable and you need to talk to him.  But when we check in with him to see how he's doing, he barely remembers writing that letter…because while that letter crept its way through the snail mail system, your son was learning how to enjoy camp and meet new friends, while still missing his parents.  He's learning not to let homesickness get the best of him.  So when those letters arrive in your mailbox this week, please know that almost all of the time, things are much better than they were that first night. And when your son comes home, you can tell him how very proud you are of how brave he was and how he did it all on his own.