I'm sure there are many of you who are missing your boys this holiday weekend…and perhaps worried that they are missing many 4th of July festivities…That is most definitely NOT the case. We celebrate the 4th of July in high style here at Camp Deerhorn.  Whether it's red, white, and blue pancakes for breakfast, bandanas and patriotic clothes worn all day, the national anthem sung at dinner, or the dining room covered in streamers, Deerhorn is a FUN place to be on the 4th of July.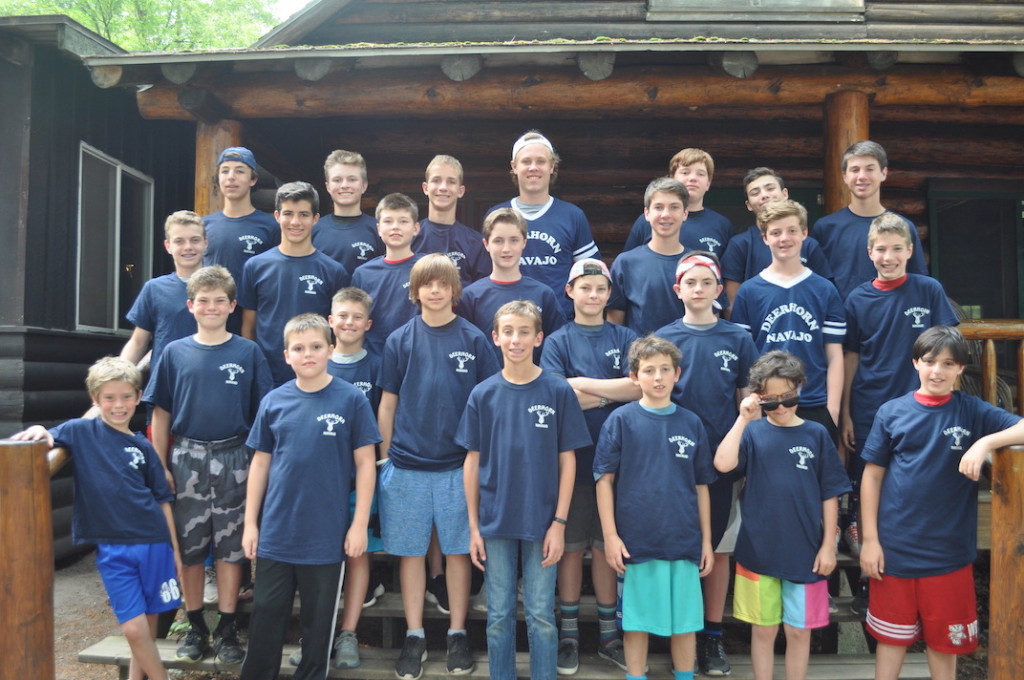 The daytime activities may have looked like a normal day at camp, but at General Swim, kids got to find out what teams they were on, and then we were ready for the 4th of July relays! After dinner, all the teams gathered on the baseball field for their first team event of B session. Relays included the dizzy bat spin…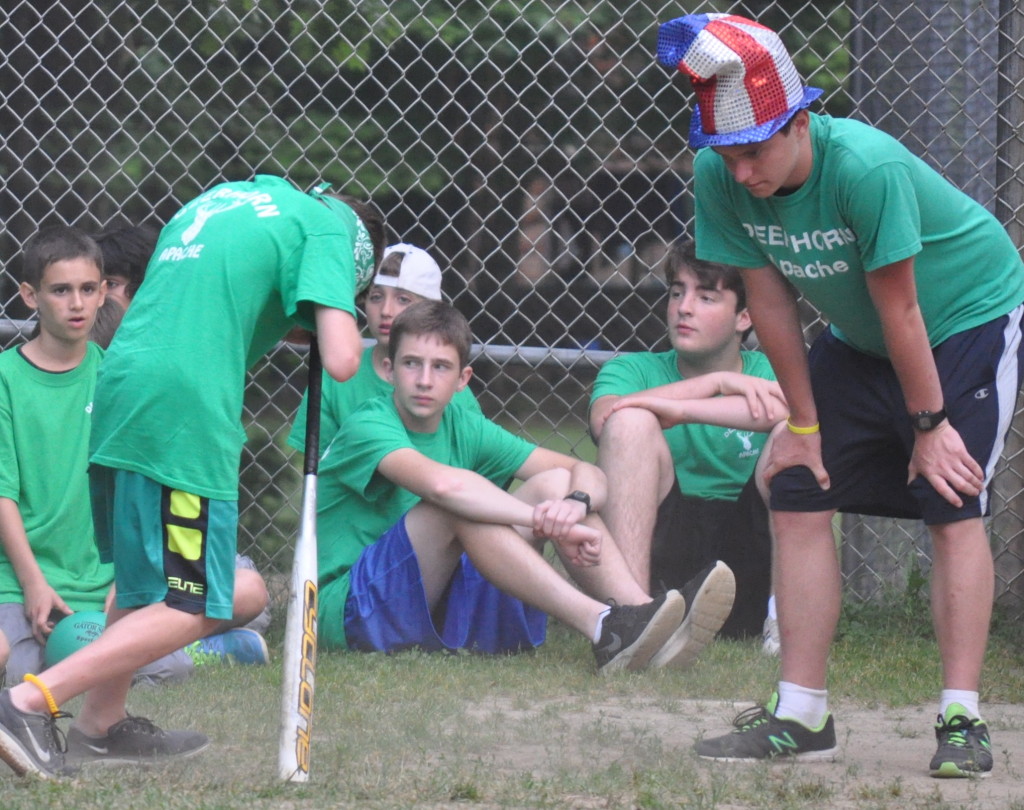 The potato sack race…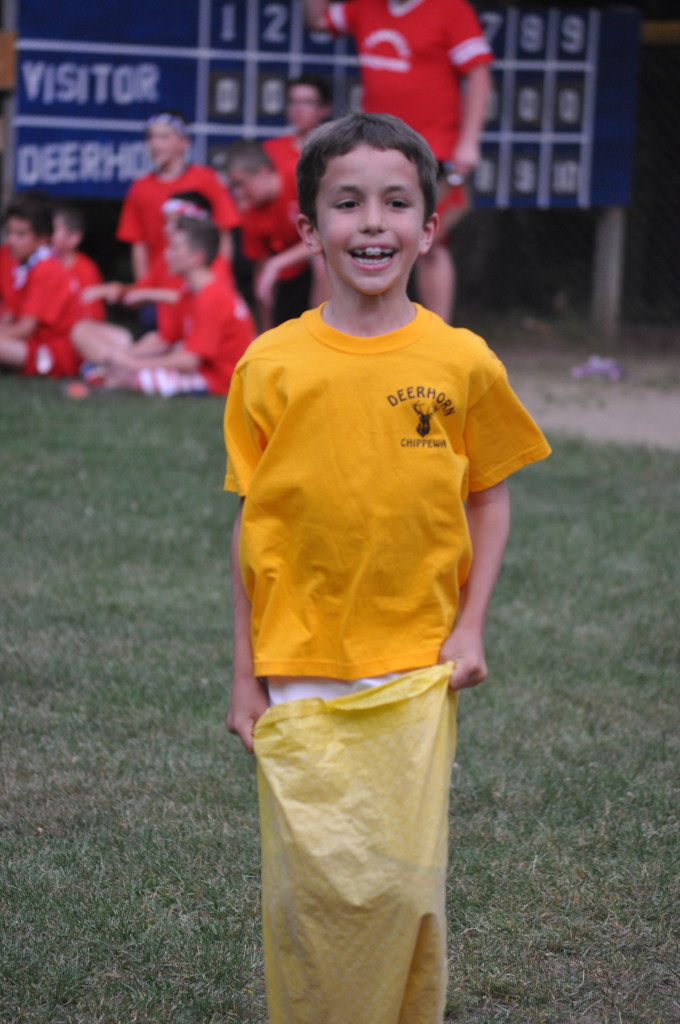 The caterpillar race, and ping pong carry.  There was lots of team spirit and cheering on their teams.  Iroquois took first in several relays, but there were smiles all across the baseball field!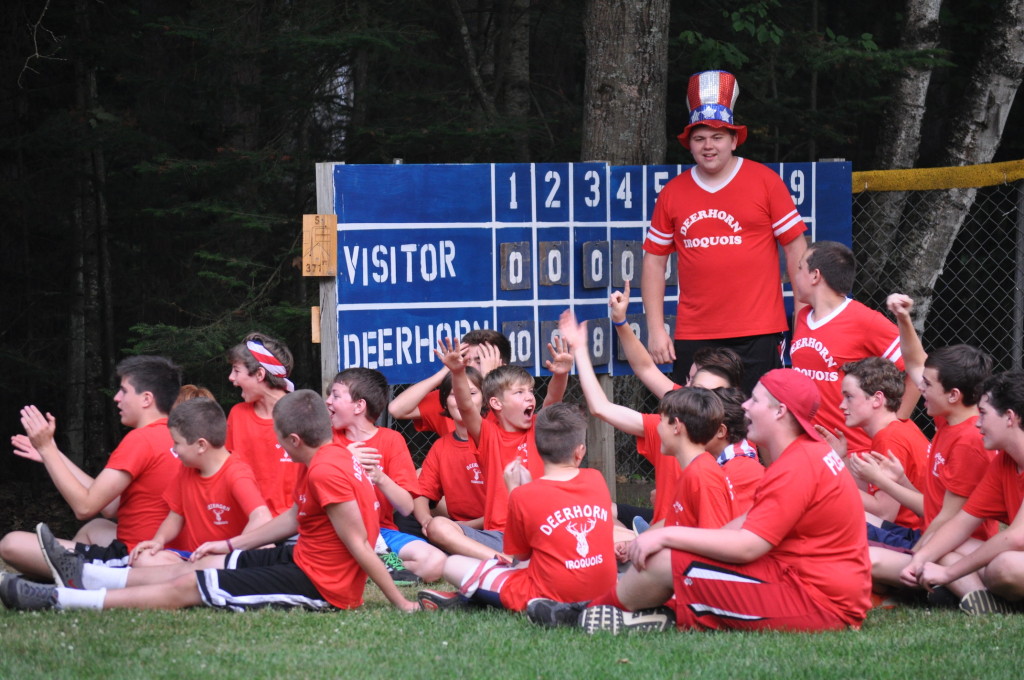 After the relays, we all headed down to the beach for Deerhorn's very own fireworks show! It was beautiful! Pictures from tonight's relays will be uploaded tonight and posted on our Shutterfly site tomorrow morning. Happy 4th of July everyone! We hope everyone's 4th was as fun-filled as ours!