The second full day of C session brought sunshine and breezes off the lake, as campers head to their second set of activities to learn the ropes and have some fun. Breakfast this morning was the Saturday morning tradition of cinnamon toast, lunch was chicken patties, and dinner was tacos. The 56 kids who stayed over from B session headed to the waterpark in Wausau today, so you can imagine they were excited about that!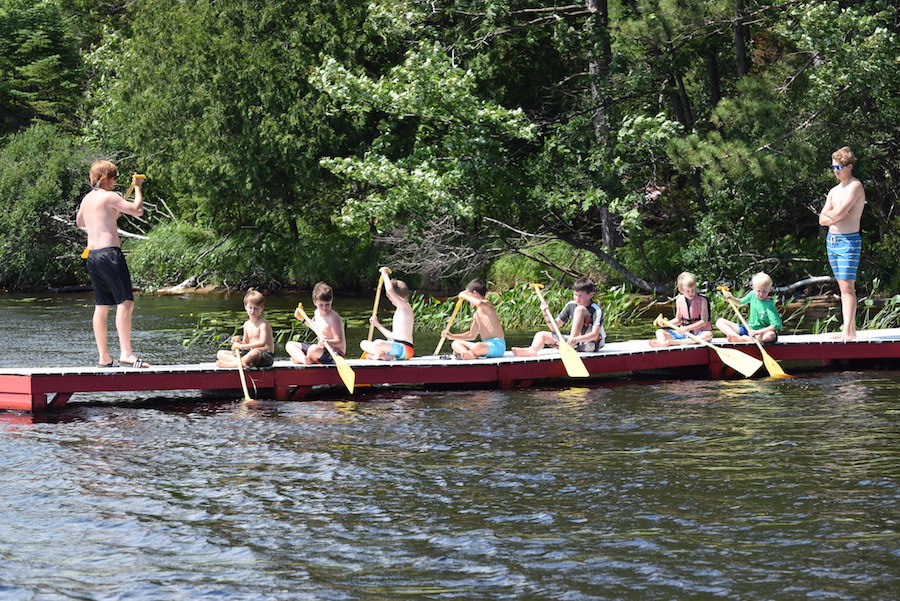 Meanwhile, back at camp, campers did orientations in activities and learned new skills like different types of canoe strokes. Swimming class was happy to get in the water on a day as warm as this one! Sports and Games played baseball this morning, but sprout ball this afternoon.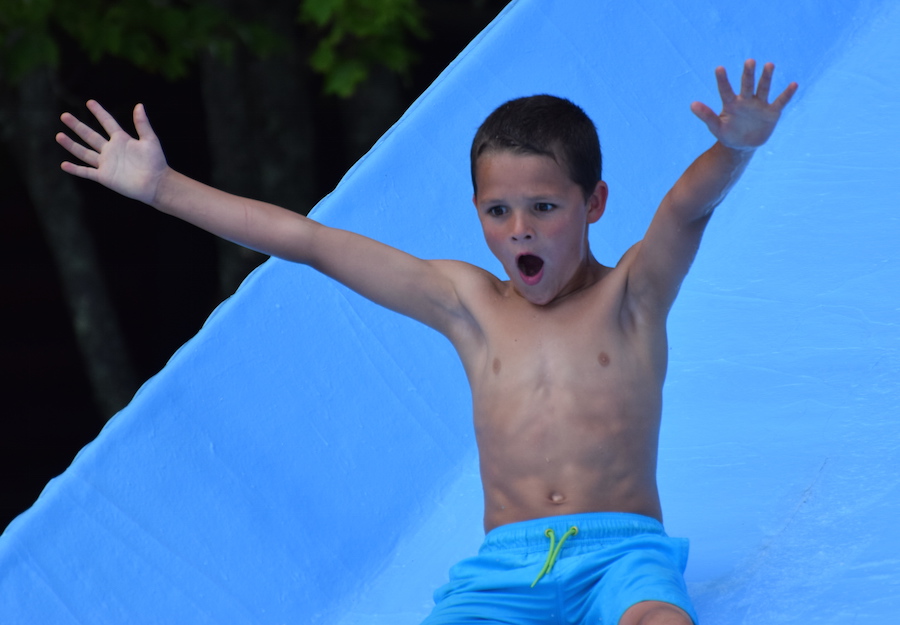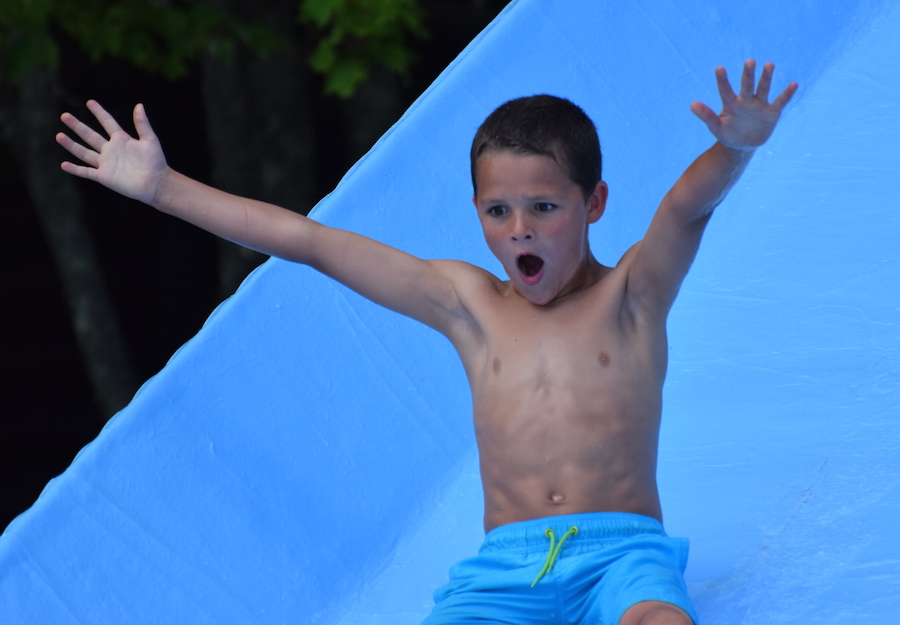 It's a little quieter at camp with 56 kids gone, but that just means a little more one-on-one time, and more trips down the waterslide. Our Pioneers arrived back safely yesterday, full of good stories and telling us "That was the best thing I have ever done in my entire life." Music to our ears! We are grateful for this beautiful weather and the enthusiasm of these kids.