Second in our "Look Back" series is Patrick Drake.  He is from Wilmette, Illinois, and will be leading our Chippewa.  This is what his parents have to say about Patrick's first summer at Deerhorn.
In the summer of 2009, having just turned 10, Patrick took off for 10 days at Camp Deerhorn with his best friend, Ryan Hoying.  I want to think that at some point he must have missed his home, his family, and his mom's cooking, but the excitement and happiness in his letters proved that he was too busy having the time of his life at camp! The first letter arrived just shortly after he left and it was a list of all the things that make up 10 year old boy's dream summer:  archery, kayaking, basketball, swimming, sailing, tennis, arts & crafts, riflery, soccer, new friends, old friends, chicken tenders and cheerios… and it was just day three!   Patrick and Deerhorn hit it off right from the start, and it has been a match made in heaven ever since.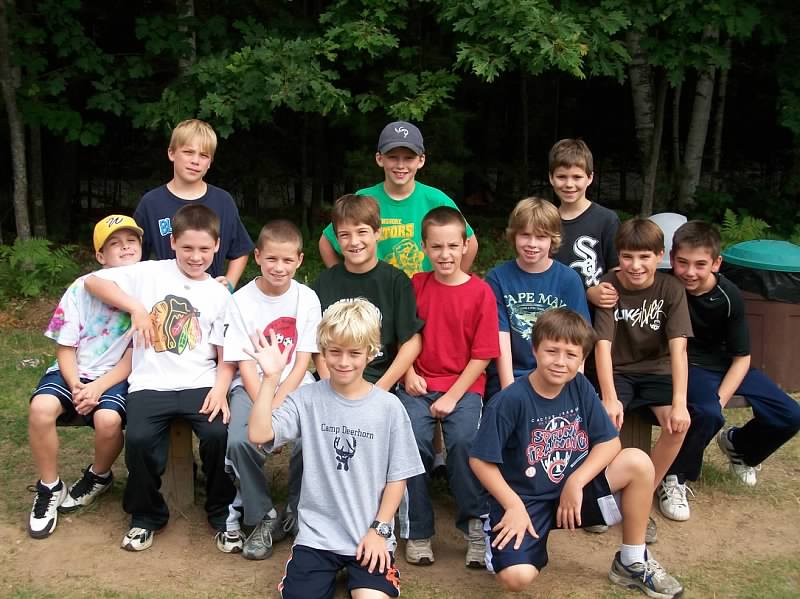 As soon as Patrick stepped off the bus each year he began counting down the days until he was able to go back.  He was constantly campaigning for more and more time at camp each year.  We went from the 10 day session in 2009 to 6 weeks in 2014.  He will finally have his wish of spending an entire summer at Deerhorn fulfilled in 2015.  When I look back at those first 10 days, I could not have imagined what this place would come to mean to Patrick and to our family.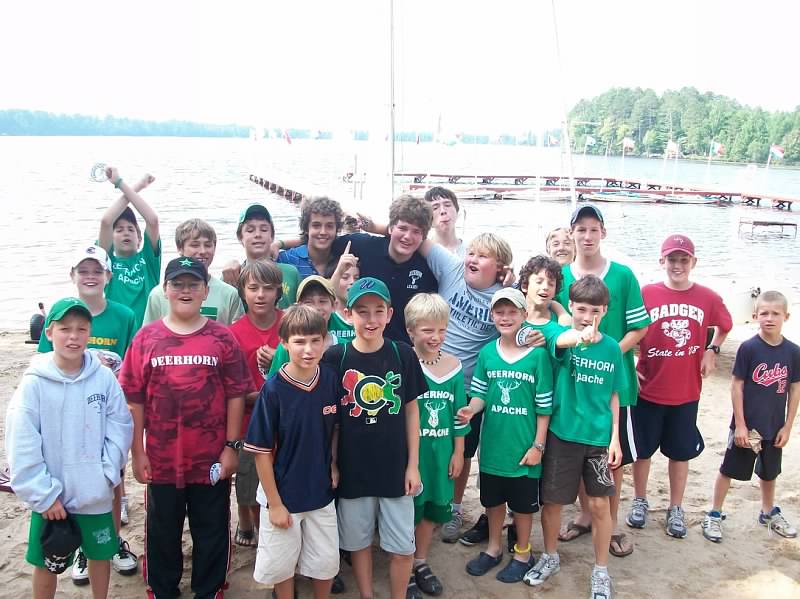 It's difficult to articulate all Patrick has found at his second home in the north woods of Wisconsin.  From September to June, the world demands a great deal of our boys.  Their lives are often stressful, competitive and unmindful.   Deerhorn is completely the opposite of all that.  The array of fun activities may have gotten Patrick hooked on Deerhorn that first summer, and he still loves all the fun and games.   But it is what he has learned, who he has met, and who he has become in the years that followed that have made his experience there simply priceless. There are no words for what happens up there every summer, it is magic.
Here is Patrick's first ever letter from Deerhorn: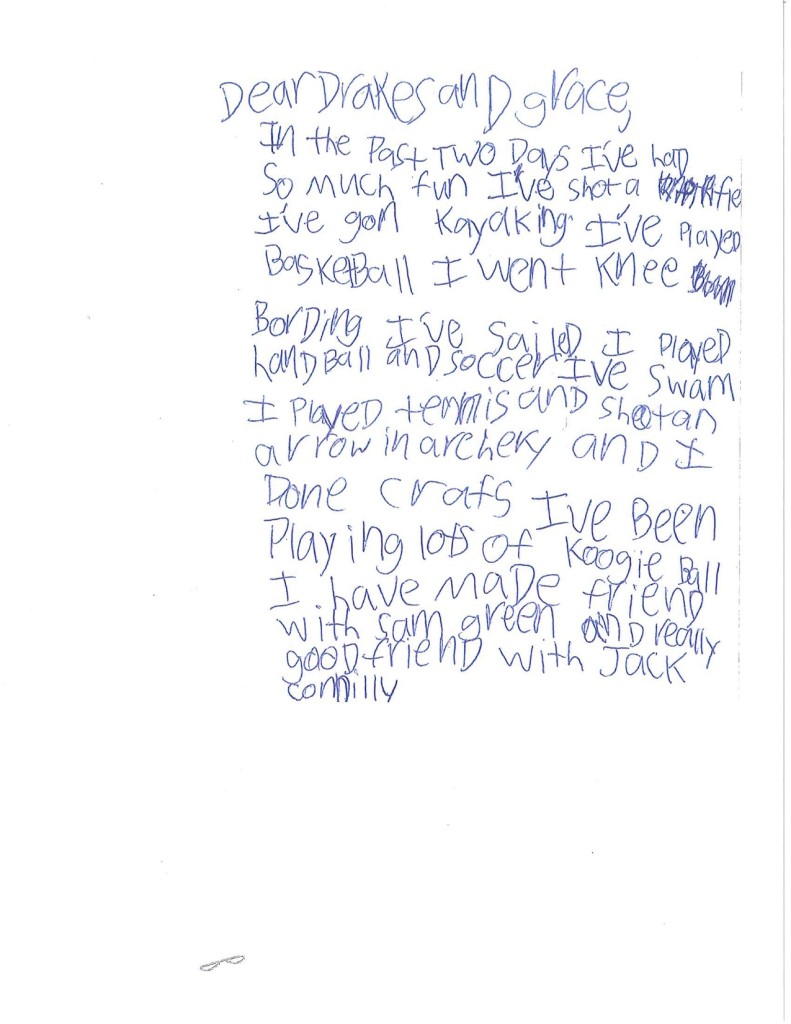 His letter home in 2014?  "It's letter day so here's a letter."