That sight never gets old. (and yes, it's real) That incredible bird sat at the top of the tree above the waterslide for half the morning. Maybe he was drawn by the fishing boats coming into the dock every hour. Maybe he was laughing at our amateur attempts to land one. Whatever the reason, it was cause enough for all of us to pause and stare in wonder. The beauty and majesty of that bird never gets old and we count ourselves lucky to see them frequently over the lake.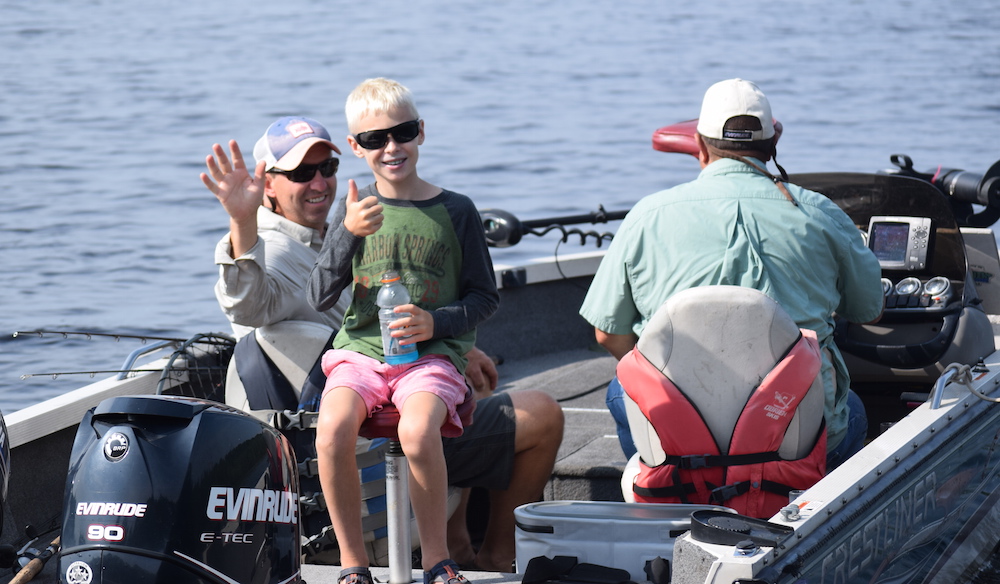 Everyone had a blast with our professional guides, though the only fish caught was a 30 inch northern by Ellis Frey. While they are calling for rain later, we are grateful that thus far it has held off, and given us three perfect days of warm sunny weather. (Though, truth be told, we are ready for slightly cooler, Northwoods temperatures!)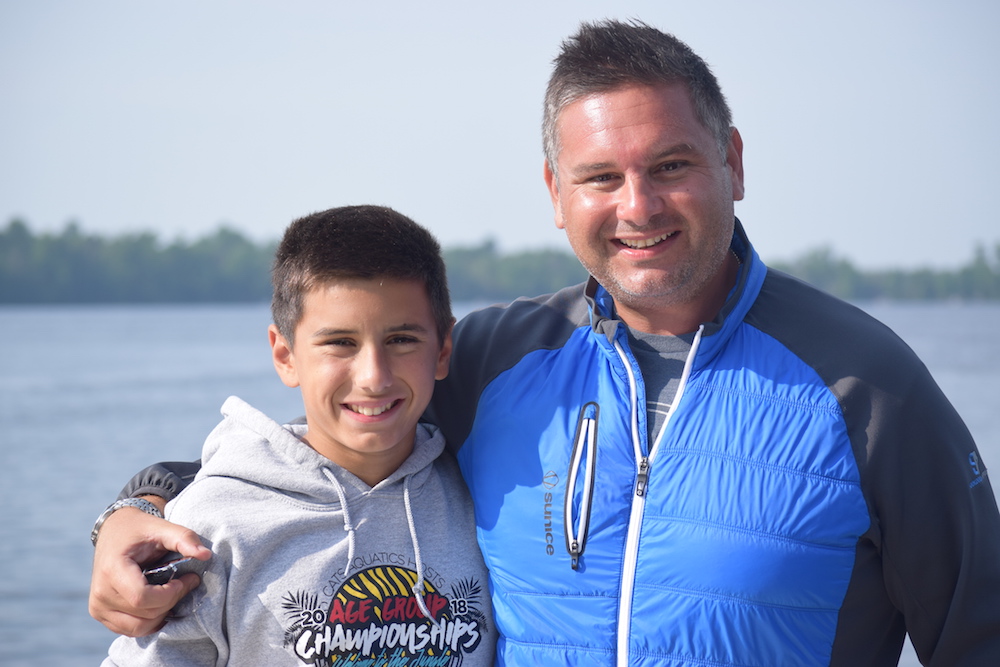 Breakfast this morning was scrambled eggs, bacon, and biscuits with gravy. Lunch was a camp favorite, grilled cheese and homemade tomato soup. We will have dinner slightly earlier tonight to allow time for a short closing banquet. Afterward, we will play some fathers vs sons vs staff Scalp, and end this awesome day with another campfire. It was another magical day at Deerhorn!