Our fourth and final Father Son camp started this morning with foggy skies and the threat of rain this afternoon. But as dads arrived all day, the clouds burned off and gave way to sunshine and warm temperatures yet again. We are grateful for our streak of good weather, and the dads from last year are glad the lake is warmer this year!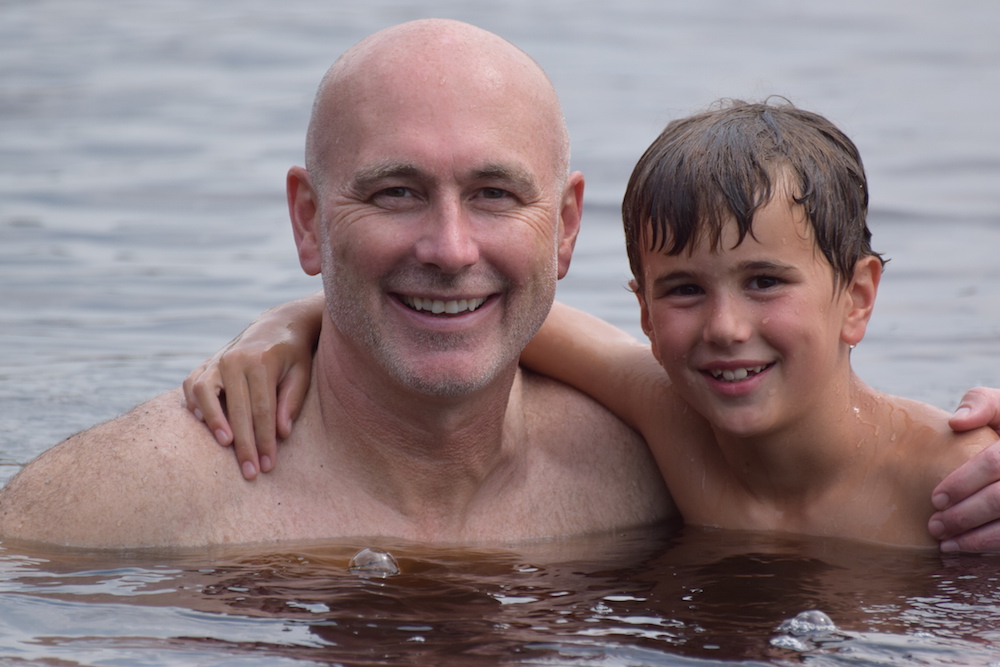 We had pancakes and bacon this morning for breakfast and chili and cornbread for lunch. Dads arrived throughout the day and settled into their koogees, then headed off for some action! This warm weather makes the waterfront a popular place, with trips down the slide and launches off the Rave.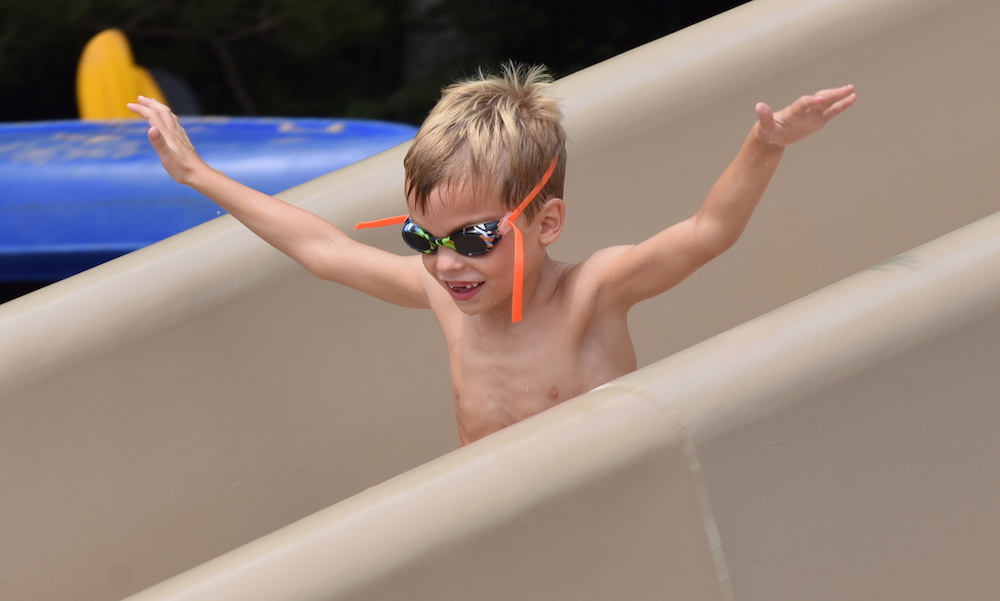 After dinner tonight, we will have a short meeting to introduce the staff and then have some organized team sports. We'll end this stellar day at Deerhorn with another amazing campfire! Photos from this session can be found on our Shutterfly site.